Ellen Pompeo's 'Grey's Anatomy' Pay Raise Isn't Why Co-Stars Jessica Capshaw and Sarah Drew Left the Show
Jessica Capshaw and Sarah Drew, longtime castmates of ABC's Grey's Anatomy, are set to exit the popular medical drama after season 14 wraps, reports confirmed Thursday. The reason for their departure has been touted as creative differences. But speculation has surfaced that Ellen Pompeo's salary renegotiation deal was behind Capshaw and Drew's decision to leave—reports she is calling false.
Pompeo took to Twitter Thursday to set the record straight. "I'm a big girl," Pompeo tweeted to her 1.5 million followers. "@DEADLINE can take shots at me if they want but to the fans please don't fall into that trap. This is above my pay grade."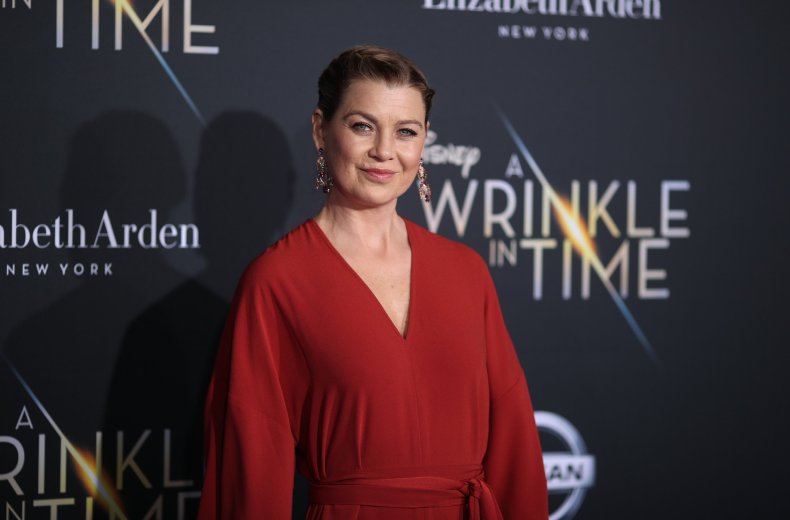 The response resulted from a Deadline report published Thursday that suggested Pompeo's hefty salary was to blame for Capshaw and Drew's exits. After Grey's alum Patrick Dempsey's Derek Sheperd famously exited the show in 2015 (his character previously survived a shooting and a plane crash, but ultimately died from injuries sustained in a car crash), Pompeo managed to negotiate a pay increase to the tune of $20 million—making her the highest paid woman on television.
"I've chosen to financially empower myself so that I never have to be ducking predators and chasing trophies," Pompeo explained in January to The Hollywood Reporter.
But any insinuation that Pompeo's paycheck led to her co-stars' departure is incorrect, Grey's showrunner Krista Vernoff told Deadline, who asserted that casting changes were done for "creative" reasons only. "The suggestion in the Deadline article that our cast changes are in any way related to Ellen Pompeo's salary renegotiation is wrong and hurtful and misguided," Vernoff tweeted Thursday.
Vernoff also claimed that this show's "penchant for reinvention" is what has allowed it to be successful for 14 seasons.
In an update to its original report, Deadline insisted that the mention of Pompeo's salary was not intended to insinuate that she's at fault. "While Deadline's story stressed that the decision for Capshaw and Drew's exits was strictly creative, the mention of the big new deal for Pompeo, which helped secure a renewal for Grey's, led to online speculation about a possible connection between the two."
Capshaw portrayed pediatric surgeon Dr. Arizona Robbins for 10 seasons, while Drew served as trauma surgeon Dr. April Kepner for nine. Although the pair initially joined the series as recurring characters, they were soon promoted to series regulars—subsequently becoming fan favorites during their run.
While Grey's has not officially been renewed by ABC for a 15th season, steady ratings and the two-year contract deal Pompeo signed in January indicate that it's likely in the safe zone.