Melania Trump's Spokeswoman Hits Back at 'Ellen' Producer in Twitter Feud about First Lady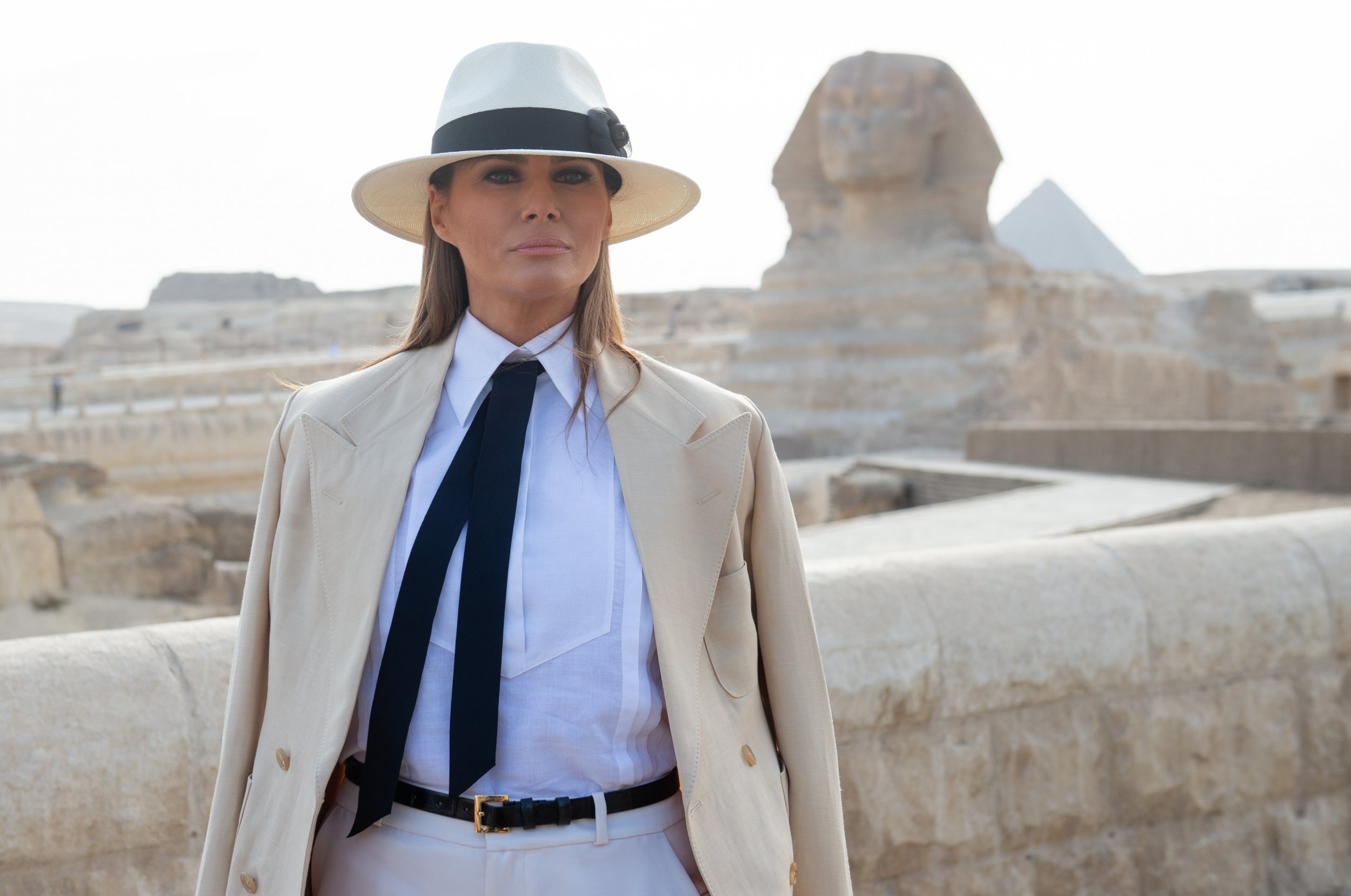 Andy Lassner, an executive producer on The Ellen DeGeneres Show, has landed himself in a Twitter feud with Melania Trump's spokesperson Stephanie Grisham. Lassner hit Twitter on Monday, where he claimed he's more scared of having "another Melania" enter America compared to the caravan of 7,000 migrants preparing to approach the country from Mexico.
Lassner has been very outspoken about his dislike for Melania in addition to President Donald Trump and his administration. His Twitter profile boasts a header photo of a screenshot where Trump recommended Ellen DeGeneres "get rid of" Lassner. On Monday, he hit Twitter to share his latest diss toward the first lady, tweeting: "I'm way more afraid of another Melania getting into this country than I am of any caravan of human beings seeking asylum."
Grisham caught wind of Lassner's remarks. In doing so, she took to Twitter to cite an article on Lassner's tweet by Breitbart and extend an invitation regarding an event Melania is hosting, writing: "Hi @andylassner @flotus is hosting children at the White House today to talk to them about kindness ... should I save you a seat?"
Lassner seemed to jokingly respond "yes" to Grisham's offer. He tweeted, "Will she be talking about how she pushed her husband's theory that our first black president was born in Kenya? What about her 'I don't care, do you jacket' worn while babies were being ripped away from parents at the border? What time should I arrive? Is it dressy?"
Grisham, however, was unamused with Lassner's comments. "You may want to check your facts before you get here, I'm happy to brief you upon arrival," Grisham tweeted. To this, Lassner continued to joke by asking whether his name would be "at the gate" and if there would be "vegetarian options" available. He called her out for using Breitbart as her "main news source" as well.
This wouldn't be the first time Lassner has poked fun at Melania. On October 7, Lassner said he "can't stop laughing" over a "ridiculous getup" the first lady wore during her visit to Egypt. Before this, he suggested in June how "maybe it was better when we didn't know where Melania was."
Melania, who is Trump's third wife, was born in Slovenia. She became a resident of the United States in 2001, but she later became a citizen upon marrying Trump in 2005. In the past, she's had to defend her immigration process.
"I follow the law. I follow a law the way it's supposed to be. I never thought to stay here without papers," Melania said MSNBC's Morning Joe in 2016. I had [a] visa. I travel every few months back to the country, to Slovenia, to stamp the visa. I came back. I applied for the green card. I applied for the citizenship later on after many years of [having a] green card. So I went by [the] system. I went by the law, and you should do that."
In June, Melania additionally addressed the separation of immigrant families at the border via a statement through her spokesperson. "Mrs. Trump hates to see children separated from their families and hopes both sides of the aisle can finally come together to achieve successful immigration reform," Grisham said, according to ABC News. "She believes we need to be a country that follows all laws, but also a country that governs with heart."