Ellen Says She or Oprah Will Be Biden's Running Mate in 2020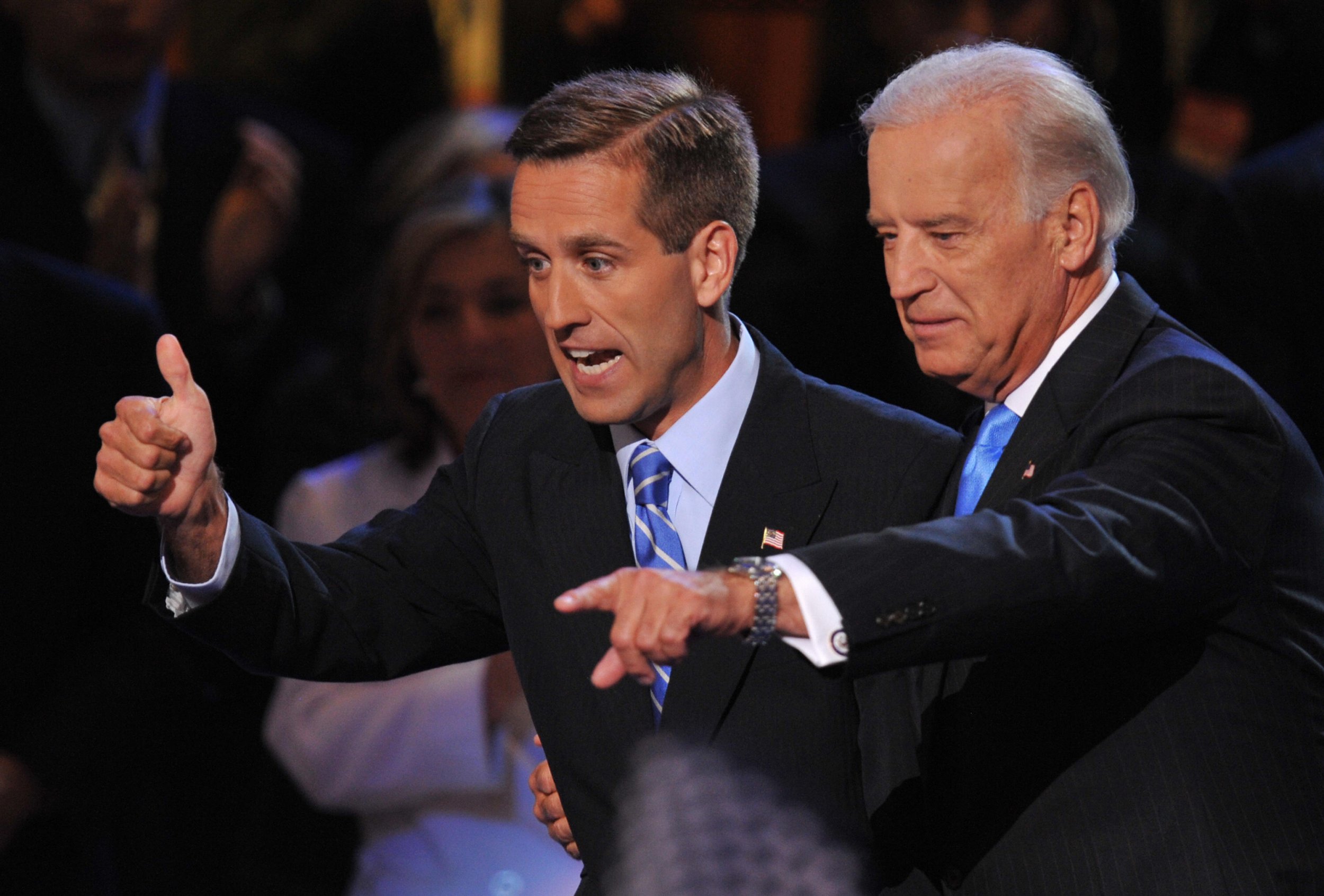 Ellen DeGeneres has jokingly suggested she'll be Joe Biden's running mate if he agrees to run for president in 2020.
The talk show host almost begged Biden to join the race for the White House in four years, responding to the former vice president's comment that he had limited contact with the current administration by quipping "until you run for president in 2020," as she put her hands together in a prayer-like gesture.
"Thank you," Biden said. "Look, it's very flattering. The one thing I think you know about me is I say what I mean and I never mince words about it, and I mean what I say.… I really have not made up my mind," he added.
Biden is currently promoting his book about his late son, Beau, entitled Promise Me, Dad: A Year of Hope, Hardship, and Purpose, and said he wanted to dedicate his time to the book before considering a future bid for the U.S. presidency.
"I have decided I'm going to devote the next couple months to this book tour because what I don't want to do is conflate anything to do with politics with my boy…with the message I hope will be helpful to people going through what I've been through. And I honest to God haven't made up my mind," he stressed, reiterating the stance on a potential 2020 bid he has taken in previous interviews.
Biden also cheekily suggested the reason people wanted to see him run was simply that they preferred him to "the alternative," in what appeared to be a reference to President Donald Trump.
"I've done not a single thing to promote that or to organizationally do anything," he said."My dad had another expression, he'd say, 'Joey, don't compare me to the almighty, compare me to the alternative. I think the reason I am looking good now is the alternative."
But Ellen was not to be deterred, suggesting she'd run with him if he did take up the challenge.
"Just remember that's why I would like to see, and I don't know if it's going to be myself or Oprah as your running mate," Ellen joked amid cheers and applause from the studio audience.