'Ellen' Canceled in Australia as Channel Nine Becomes First to Pull Plug on Show
The Ellen DeGeneres Show will no longer air on Australia's Channel Nine network amid the investigation into the show's "toxic" work environment.
The talk show has been airing on the channel since 2013 but it has now been announced that repeat episodes of the daytime show will be taken off air from today (Monday, August 24) as an investigation into allegations of sexual misconduct racism and workplace bullying on set is underway.
"We are resting Ellen repeats on Nine and have replaced with Desperate Housewives," a spokesperson confirmed to news.com.au.
However, they confirmed that repeats will continue to air on its digital sister channel 9Gem.
Earlier this month, Channel 9 refused to confirm whether or not it would air the new episodes of The Ellen Show when they are released.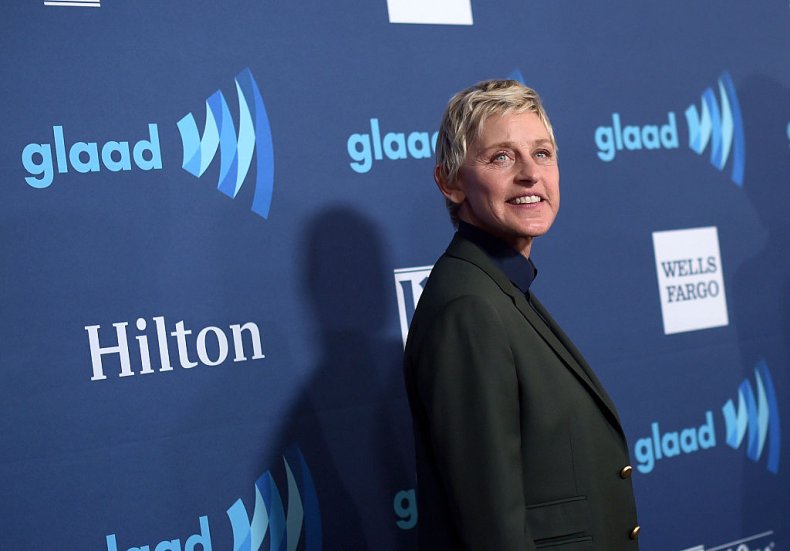 Nine programming director Hamish Turner told TV Tonight: "Do we have rights beyond this year? The answer to that is no."
He added: "We'll wait to hear from Warner Brothers as to the results of their internal inquiry, because at the moment, they haven't even come forward with what the show is, or when it might go back into production. We're waiting to see what the U.S. are doing and then obviously we'll need to negotiate rates.
"There's a lot to go under the bridge before we even get to that stage. We haven't got a clear picture yet."
WarnerMedia is reportedly nearing the end of its investigation into The Ellen DeGeneres Show, which already ousted three top producers; executive producers Ed Glavin and Kevin Leman and co-executive producer Jonathan Norman.
Newsweek has reached out to ITV and RTÉ, the channels that broadcast The Ellen Show in the U.K. and Ireland respectively to see if they plan to follow Australia's move in removing the program from their schedules.
The Channel Nine news comes as DeGeneres announced a number of new perks for staff have been implemented.
Staff will now get to avail of five extra days of holiday that they can use as pleased along with permission to take off the day of their birthdays, as well as paid leave for doctor's appointments and other family matters.
"I care about each and every one of you," DeGeneres said in an all-company Zoom call last Monday. "I am grateful for each and every one of you. I feel like I've kind of let the ball drop a bit because I'm focused on the show, I go in and I do the show, and I've just let everybody to do their jobs—to run different departments. And it just became a well-oiled machine, and I think that is the problem."