Ellen's New YouTube Show Features Kim Kardashian, Chris Pratt, and Other Stars Doing Wacky Things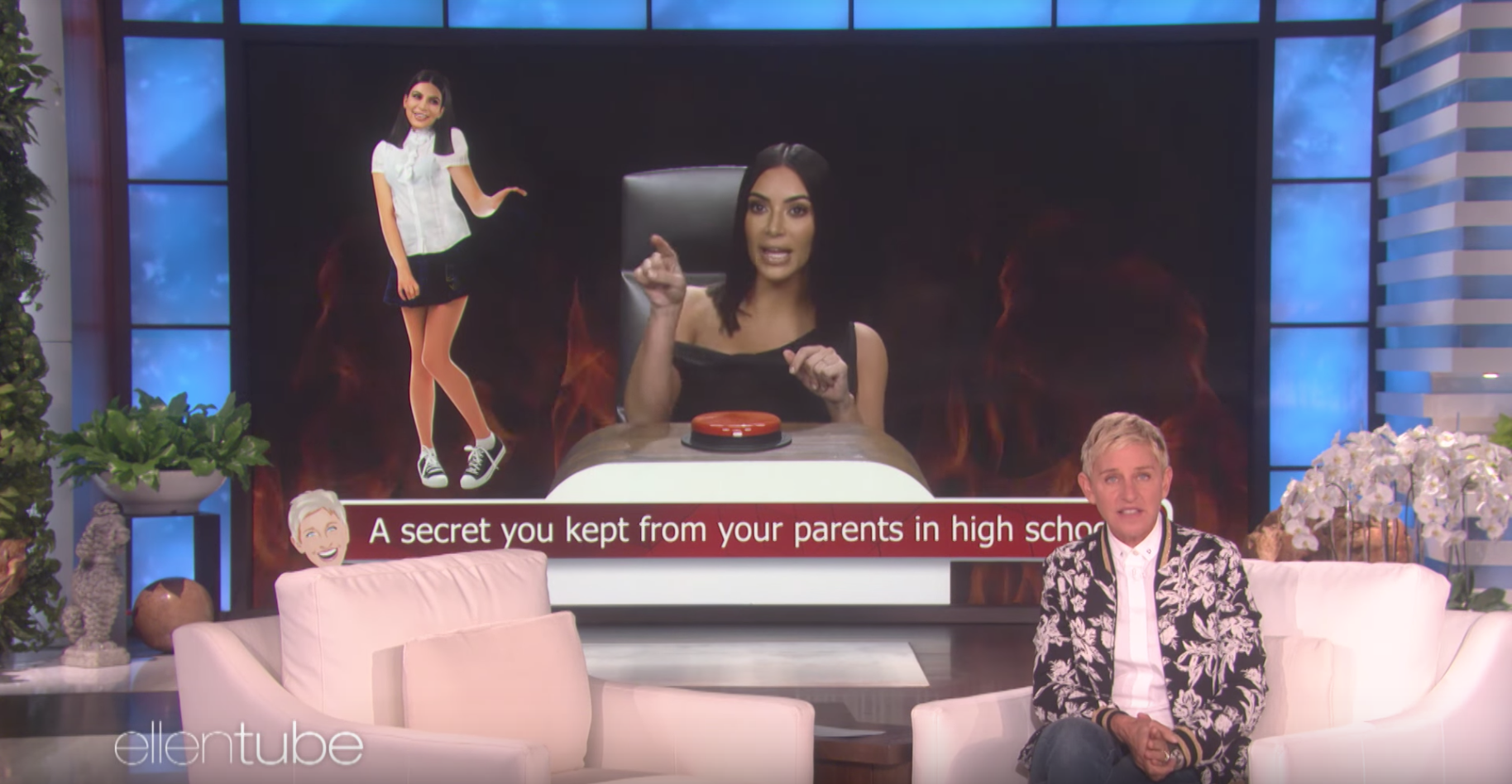 Ellen DeGeneres has been a fixture on American television for more than two decades. She appeared on the small screen weekly on the sitcom Ellen in the mid-1990s and, since 2003, has been a daily presence with her daytime talk show The Ellen DeGeneres Show.
Now, she has plans to move onto an even smaller screen with a new YouTube show launching September 19. Ellen's Show Me More Show will release two episodes a week on Tuesdays and Thursdays on "The Ellen Show" channel, which has more than 20.5 million subscribers.
"Even though we've been on the air for 15 seasons and we've made like 62 million hours of television, people are still saying, 'Ellen, show me more,' and that is exactly what I'm going to do," DeGeneres promised in a short clip published Wednesday describing the new show, an extension of her existing series featuring backstage, behind-the-scenes material. "You'll get exclusive access to some of my biggest celebrity guests. You've got celebrities doing things that I can't even believe they've agreed to do," she adds. "Because so much goes on here and we're only on for an hour a day, so we have leftover stuff."
The footage running in the background gives viewers an idea of what kind of "stuff" she's talking about: There's ping pong, what looks like an eating contest, crazy backstage dancing and more. DeGeneres then offers a preview of the kind of segment the show might include, featuring Chris Pratt answering her "burning questions." He admits that his go-to drink to buy at Starbucks is black coffee, "like a cowboy," with 14 Splendas; his secret man-crush is Tim McGraw; his favorite pick-up line is, "You like money?" (let's hope that one's a joke), and that a fragrance called "Chris Pratt" would smell like Cheerios.
The first batch of guests appearing during the YouTube show's launch week include Kim Kardashian and Demi Lovato on Tuesday, followed by Kristen Bell, David Spade and Michael Pena on Thursday.
The YouTube show was first announced at a BrandCast event in May, along with six other shows including the fitness show Kevin Hart: What the Fit; I Am: Demi Lovato, which offers a glimpse into the writing and recording process for a new album; a Katy Perry Live Special; and The Super Slow Show, launched by YouTube stars The Slow Mo Guys. All the new shows, including Ellen's Show Me More Show, were designed to be supported with ads.