Ellicott City Flooding Pictures: Maryland Governor Declares State of Emergency After Severe Flash Floods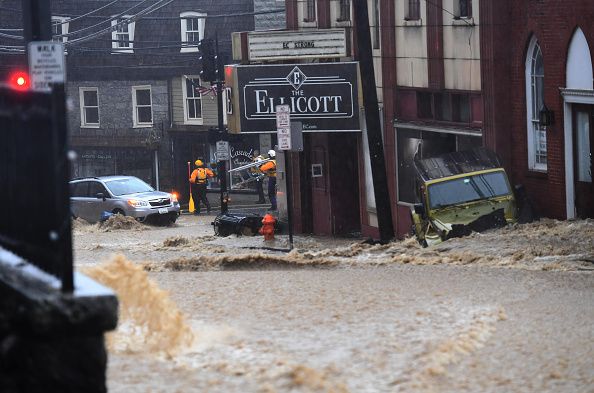 The governor has declared a state of emergency in Maryland after extreme flooding. Governor Larry Hogan made the announcement on Monday as residents in Howard County and Ellicott City battled heavy water after a downpour of rain in the Baltimore area.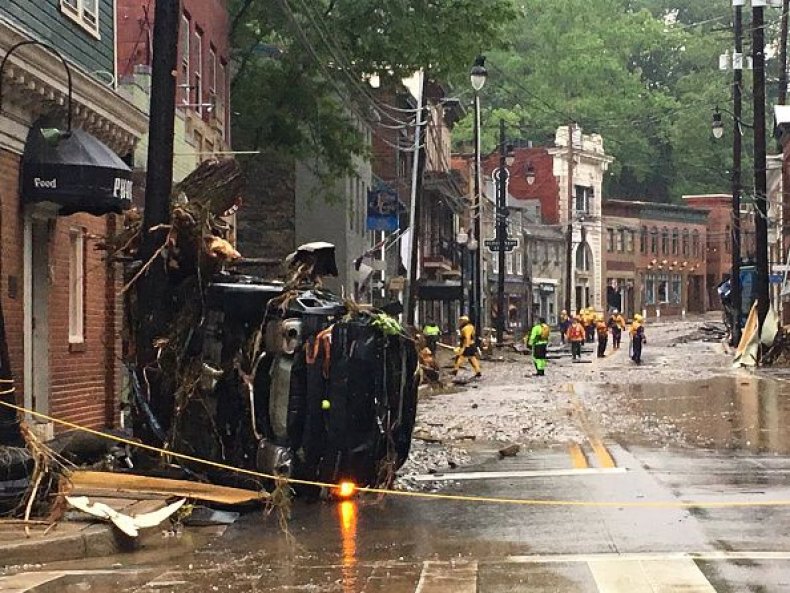 "Less than two years ago, the citizens of Howard County and Ellicott City went through a horrific ordeal, and sadly, they are facing a similar emergency today," Hogan said in a statement. "Our administration is closely monitoring the situation and working in partnership with local officials, including Howard County Executive Allan Kittleman, to respond to this extreme weather as quickly and efficiently as possible."
Hogan said the state would continue to provide assistance to anyone in the affected areas and make sure they followed all warnings.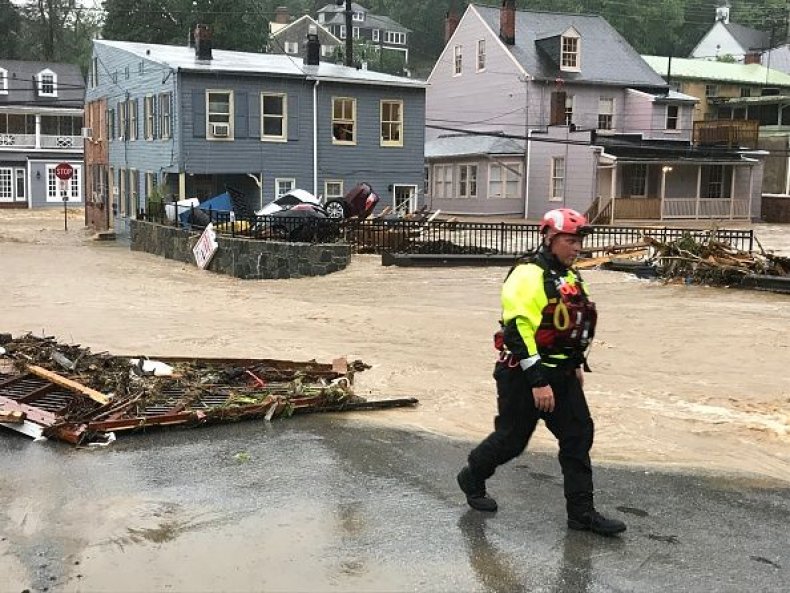 "The immediate focus is ensuring everyone is safe and secure. The state will continue to provide all available resources to assist Howard County with their response to this extremely dangerous and ongoing situation. I strongly urge all Marylanders to monitor the weather, heed all warnings, and avoid the affected areas," Hogan said.
The flash floods that began on Sunday flooded buildings and destroyed vehicles. Brown water swept through Ellicott's historic city of Main Street. According to Howard County Fire and EMS, some of the water had reached above the first floor of some buildings in the city.
Howard County Executive Allan Kittleman announced on Sunday they were no fatalities from the flood, but one person was missing, CBS News reported. Howard County Police were searching for Eddison Hermond, 39, of Severn, Maryland.
National Weather Service meteorologist Michael Muccilli told CBS Ellicott City received 6.6 inches of rain over a two- to three-hour period in July 2016. The city received 8 inches of rain in a six-hour period.
Since 2016, Ellicott City has been rebuilding from flooding damages. Hogan announced two weeks ago that the Federal Emergency Management Agency had granted the state over $1 million to pay for projects that would help reduce the risk of flooding in high-risk areas, CBS reported.
As of Monday, the National Weather Service announced a flood warning in the area until 5 p.m. EDT.