Elliot Page Pride Tweet Gets Jordan Peterson Suspended From Twitter
Dr. Jordan Peterson has been suspended from Twitter for calling out the "criminal physician" who removed Ellen, now Elliot Page's breasts.
The controversial tweet was flagged as violating Twitter's rules against hateful conduct, and Peterson has reportedly indicated that he will "never" delete the tweet.
Peterson was addressing The Umbrella Academy actor Elliot Page in his tweet.
Page came out as a trans man in December 2020, and the recent season of The Umbrella Academy reflected this change, having his character change from Vanya to Viktor Hargreeves.
"Remember when pride was a sin?" wrote Peterson on Twitter on June 22, the middle of Pride Month. He continued, writing to his 2.8 million followers, "And Ellen Page just had her breasts removed by a criminal physician."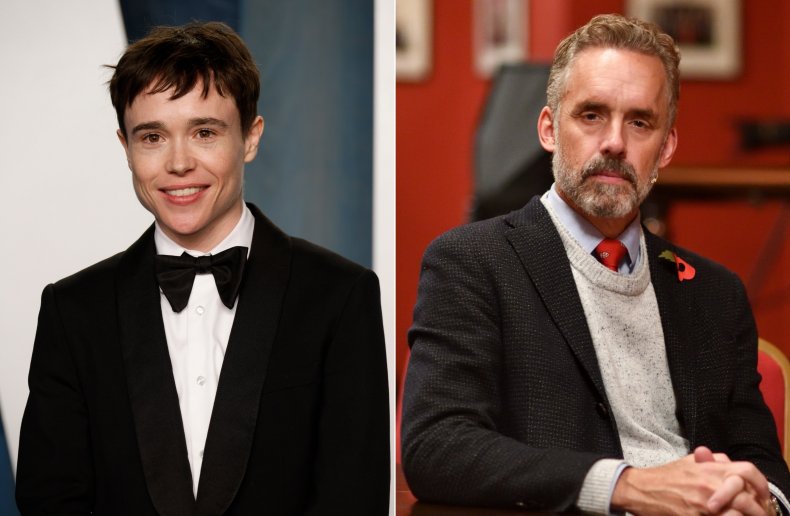 It seems to have taken a week, but the content of that tweet specifically got Peterson removed from Twitter, as revealed by his daughter Mikhaila Peterson and his friend Dave Rubin.
Mikhaila screenshotted the message that told her father he'd been suspended, and also mentioned prospective Twitter owner Elon Musk in her tweet. "Definitely not a free speech platform at the moment [Elon Musk]" she wrote.
Conservative political commentator Rubin also alerted his own 1.3 million followers to the news of Peterson's removal. "The insanity continues at Twitter," Rubin said. "[Jordan Peterson] has been suspended for this tweet about Ellen Page. He just told me he will "never" delete the tweet. Paging [Elon Musk]."
In a follow up tweet, Rubin accused Twitter of deleting tweets written in response to his original post.
"Twitter has been throttling like crazy the last few weeks after that brief bump when [Elon Musk] got involved. Now I can watch responses be deleted in real-time..." he wrote alongside a video showing a comment seemingly being removed.
In the warning received by Peterson, Twitter told him that his tweet about Elliot Page violated the rules against hateful conduct. He was informed that his account would be restored to full functionality in 12 hours, and that countdown would start as soon as he deleted the tweet.
Peterson has a massive following online, with over five million YouTube subscribers, four million Instagram followers, 1.5 million Facebook followers as well as the aforementioned 2.8 million on Twitter.
He has not addressed his Twitter ban on his other platforms yet.
The 60-year-old author is also a clinical psychologist and a professor at the University of Toronto, and this is not the first time he's faced controversy for his Twitter activity. In May he quit the platform after he called a plus-size Sports Illustrated cover model "not beautiful."
Elliot Page has yet to respond to Peterson's tweet.
Newsweek has reached out to Peterson for further comment.