Elliot Page came out as transgender on Tuesday, announcing via Twitter that they felt happy they can be themselves, and thanking the transgender community for their inspiration, courage, and generosity.
Page first garnered notice in Hollywood as Ellen Page, star of Diablo Cody's Juno.
"I want to share with you that I am trans, my pronouns are he/they and my name is Elliot. I feel lucky to be writing this. To be here. To have arrived at this place in my life," the Umbrella Academy star began their note.
"I feel overwhelming gratitude for the incredible people who have supported me along this journey. I can't begin to express how remarkable it feels to finally love who I am enough to pursue my authentic self. I've been endlessly inspired by so many in the trans community. Thank you for your courage, your generosity and ceaselessly working to make this world a more inclusive and compassionate place. I will offer whatever support I can and continue to strive for a more loving and equal society," he continued.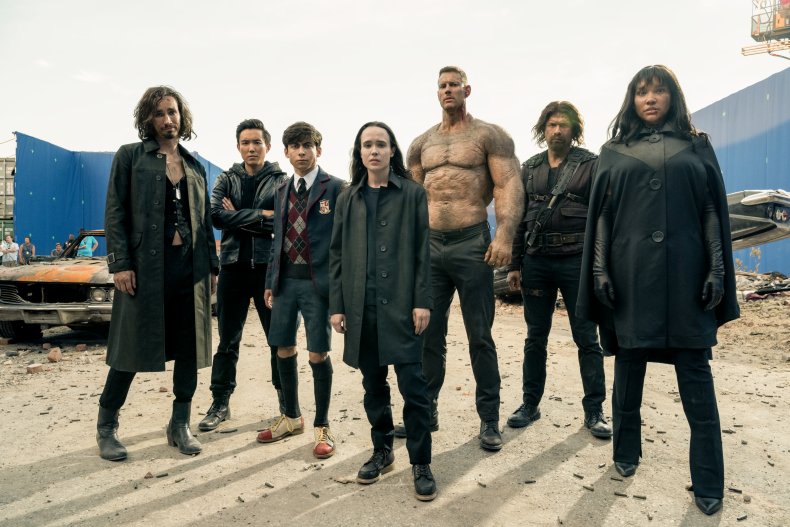 Page also said they plan to advocate for the trans community. "The statistics are staggering. The discrimination towards trans people is rife, insidious and cruel, resulting in horrific consequences," they said.
"Enough is enough. You aren't being 'cancelled,' you are hurting people. I am one of those people and we won't be silent in the face of your attacks."
Some fans may be wondering whether or not Page's coming out will affect the Netflix series The Umbrella Academy. Page is currently playing a woman on the show, a character named Vanya Hargreeves. Netflix is in full support of Page, and wrote they that can't wait to see them return in the third season of Umbrella Academy. The show's account also responded to Page's tweet, writing: "So proud of our superhero! WE LOVE YOU ELLIOT!!!"
So, it's safe to say that Netflix confirmed Page's return.
The show announced in November that it was renewed for a new season via Deadline. Additionally, it recently noted on Twitter that it plans to return to production in February 2021.
Overall, fans of Page and the show were happy to see that their transition did not affect their casting in the show, and are looking forward to The Umbrella Academy returning. "elliot's future umbrella academy involvement seemingly not being affected whatsoever is what I like to see period," one user wrote.
"the way i absolutely love that Elliot's coming out has not affected his role in the show. Umbrella Academy remains superior," another chimed in.