Elliott Abrams: Friedman Is The Right U.S. Ambassador for Israel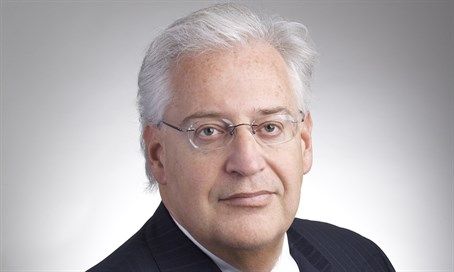 This article first appeared on the Council on Foreign Affairs site.
President-elect Donald Trump's choice of David Friedman as his ambassador to Israel has occasioned both appropriate news coverage and a barrage of nasty, ignorant, politically biased comments.
Most of those comments, including the poison-pen editorial in The New York Times, have informed readers that Friedman is unfit for this post because he is a "bankruptcy lawyer" lacking diplomatic experience.
I was previously unaware that being a "bankruptcy lawyer" was equivalent to a crime of moral turpitude, but that is, in any event, an odd description of Friedman. In fact, he is one of the top lawyers in that field in the United States, year after year being so listed in articles about the very best American lawyers.
The New York Times tells us that since 1994 he has been a partner at the firm Kasowitz, Benson, Torres & Friedman, but it does not bother to tell readers that he is in fact the Friedman of Kasowitz, Benson, Torres & Friedman, a firm whose name was changed when he joined it and which he has helped build to about 350 lawyers in seven cities.
He is also a self-made man, the son of an Orthodox rabbi who came to the practice of law without the benefit of wealth or fancy connections.
To the Times, all that is irrelevant; presumably they would prefer a fellow at a white-shoe Wall Street firm whose father or grandfather had been a diplomat, who belonged to the right clubs and who, rather than soil himself with the actual practice of law, opens doors and makes connections.
But I doubt most Americans take that view, and Trump did not. I've met Friedman once; we connected because I have a son who works in the Kasowitz firm.
What do you learn from one meeting? Only that you're dealing with one smart cookie and that his involvement with Israeli affairs for decades has given him far better insights than the average diplomat has.
Related: Why the ignorant assault upon Israeli settlements?
Of course, that Friedman is a "bankruptcy lawyer" is not his only, nor his primary, disqualification in the eyes of the Left. You may be sure that if he were a lawyer handling traffic violations but belonged to J Street, they would all be applauding.
Their real problem is that Friedman's views are anathema to them. He thinks that J Street is actually an anti-Israel rather than a pro-peace organization, and that settlements are not an obstacle to peace and other terrible things. He even thinks the U.S. embassy should be moved to Jerusalem.
That these views are apparently shared by the president-elect and will be American policy is of course what really troubles the Times and others, and they label all these "extremist views" and call Friedman "dangerous."
It is also said that Friedman's views are not those of all Israelis because he is a man of the right. Of course, the Times and the left never object when the United States sends an envoy who is on the left; that's considered being a good diplomat.
In the George W. Bush years, Prime Minister Ariel Sharon complained repeatedly about the leftist leanings of the American envoy, and in other decades it was pretty obvious that Washington and the U.S. ambassador favored the Israeli Labor Party and were even working to drive out a Likud prime minister. I cannot recall complaints in The New York Times.
I do not share all of Friedman's views, but I am delighted that the United States will soon have an envoy who can do what the Israeli ambassador in Washington can do: call home and speak to the top guy.
I'm very pleased that we'll have an ambassador who has known the country to which he is assigned for decades and won't need briefing books to learn its geography.
I think it's great that we'll have someone deeply committed to Israel's security. (Consider this story, told by a friend of his: "He decided to buy a home in Jerusalem on the day in 2002 that a Palestinian suicide bomber blew himself up at Café Moment, a popular bar in the city, killing 11 Israelis.") And he is committed to its well-being. (He organized a fund that built a village in the Negev region for disabled Jewish and Bedouin kids.)
Traditional diplomat? Not at all. On the right? For sure. And a brilliant lawyer and deeply committed Zionist.
He will have to forge new relationships with Israeli Arabs and Israeli leftists; figure out how to interact with the State Department and other parts of the U.S. government; and learn more about Israel's relations with Russia, Egypt and Jordan. So would any new envoy.
But that person would not come to the position with the knowledge and commitment or sheer intellectual power that Friedman brings, nor would that envoy have the total confidence of the president of the United States.
The coming years could bring more tumult in Arab lands, attacks on Israel by the Islamic State group (ISIS) or Hezbollah, a succession crisis in Ramallah or even a new Israeli prime minister. Israel and the United States are very much better off when the American ambassador can do far more than deliver messages from Washington and can instead bring to the U.S. government and the Oval Office his considered analyses of the worst problems—and the best solutions.
Elliott Abrams is senior fellow for Middle Eastern studies at the Council on Foreign Relations.
Read more from Newsweek.com:
- Elliott Abrams: Israel and U.N.'s theater of the absurd
- Anti-Zionism: The anti-Semitism of our time
-​ Abbas's demand to abolish Israel is impossible