Billionaire technologist Elon Musk on Tuesday doubled down on the accusations he made on Twitter in June—when he branded a heroic British cave diver "pedo guy."
The Tesla and Space X CEO was embroiled in a Twitter back-and-forth with users who were critical of his previous outburst. Musk, no stranger to internet controversy, made several responses to Drew Olanoff, a former TechCrunch writer with the handle @yoda.
"You don't think it's strange he hasn't sued me? He was offered free legal services. And you call yourself @yoda," Musk wrote, referring to Vernon Unsworth, 63, a diver who previously blasted Musk's attempt to build a submarine for children trapped in a Thailand cave as a PR stunt.
"Your dedication to facts and truth would have been wonderful if applied to that time when you called someone a pedo," Olanoff wrote in his initial tweet. "What I think is especially strange here is that you're wondering why he hasn't sued you while the rest of us are wondering why you did something so egregious that he could sue you for in the first place," he later added.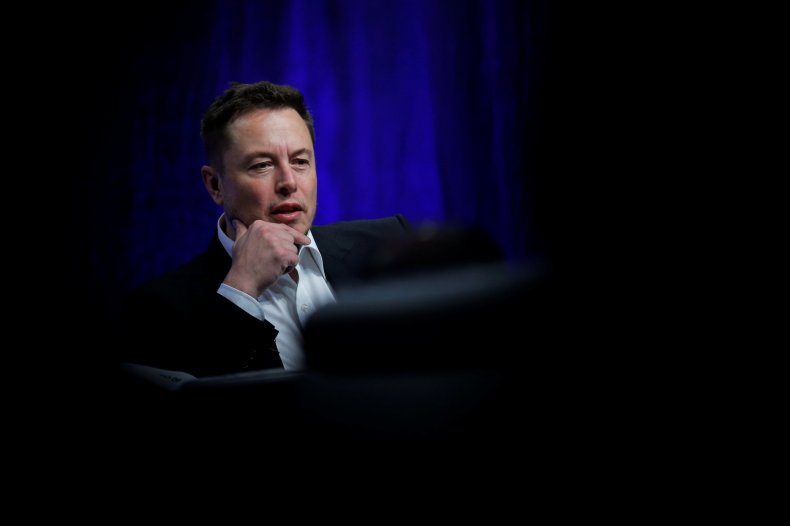 But Musk continued: "Did you investigate at all? I'm guessing answer is no. Why?" He added: "Answer the question @yoda. You brought it up, not me. Did you investigate or not?"
In June, Unsworth told The Guardian that he was considering legal action over the allegation.
"I believe he's called me a pedophile," he said. "I think people realize what sort of guy [Musk] is." When pressed on possible litigation, Unsworth stated: "Yes, it's not finished." The British diver—who played a key role in the rescue operation—said Musk's efforts "had absolutely no chance of working." He told CNN Musk could "stick his submarine where it hurts."
The comments were not well-received by Musk, 47. "Sorry pedo guy, you really did ask for it," he wrote. Then, in response to a later comment, he stated: "Bet ya a signed dollar it's true."
The tweets have since been deleted.
On Tuesday, the CEO also pushed back against a report by The New York Times this month, which said that Musk had broken down in tears during a recent interview. He tweeted: "For the record, my voice cracked once during the NY Times article. That's it. There were no tears."
David Enrich, an editor at The Times, hit back against the claim. "We stand by our description," Enrich tweeted. "Musk's emotion was audible. It is not true that his voice only cracked once."
Musk currently boasts more than 22 million followers on Twitter, where he regularly teases upcoming product releases. But his seemingly erratic social media updates have caused significant trouble this year, most recently when he prematurely claimed to have received the investment needed to take his car company private from Saudi Arabia's wealth fund.
Tesla did not immediately respond to request for comment.