Elon Musk Applies for 'Intend to Use' Trademark for 'Teslaquilla'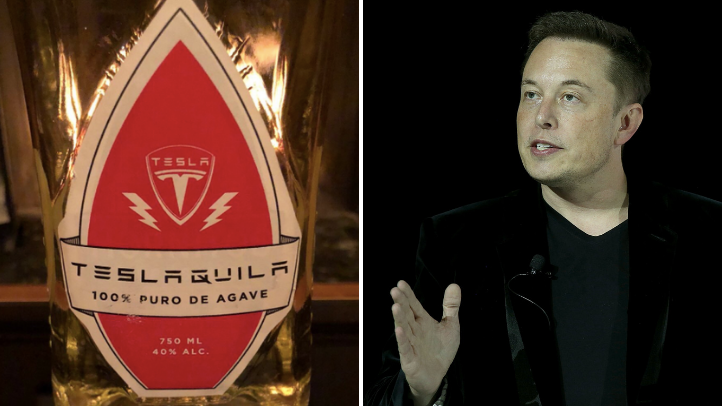 What started as an April Fool's joke, may actually become a reality for Elon Musk.
The CEO of Tesla Motors jokingly tweeted earlier this year a picture of him passed out, and first used the term "Teslaquila."
Though the tweet was in response to Tesla's stock falling 22 percent the previous month, which resulted in some backlash from investors, Musk submitted "intend to use" trademark application Monday for a tequila called Teslaquila.
"Elon was found passed out against a Tesla Model 3, surrounded by 'Teslaquilla' bottles, the tracks of dried tears still visible on his cheeks," Musk tweeted in Apri. "This is not a forward-looking statement, because, obviously, what's the point? Happy New Month!"
Musk tweeted Friday a possible mockup of the bottle's label, along with a CNBC article saying "Teslaquila coming soon."
It isn't clear when, where or even if Teslaquila will hit the shelves, but the trademark application shows signs of a "good faith intention" to use it in the future, according to a CNBC report.
The move is reminiscent of a moment in the HBO comedy series Silicon Valley, which satirizes the tech industry, in which a tech billionaire launches a tequila company called "Tres Commas" in honor of the three commas in his net worth figure.
Elon Musk Applies for 'Intend to Use' Trademark for 'Teslaquilla' | U.S.