Sanders Calls Elon Musk a 'Hypocrite' for Opposing New Stimulus Package
Senator Bernie Sanders branded Tesla CEO Elon Musk a "hypocrite" for tweeting his opposition to a new coronavirus stimulus package from the U.S. government.
On Friday, Musk tweeted that "another government stimulus package is not in the best interests of the people imo."
The message sparked debate and was retweeted more than 31,000 times as of Saturday morning. He followed it up by saying that such packages "are jammed to gills with special interests earmarks. If we do a stimulus at all, it should just be direct payments to consumers."
Musk also added that "as a reminder, I'm in *favor* of universal basic income," and that the "goal of government should be to maximize the happiness of the people.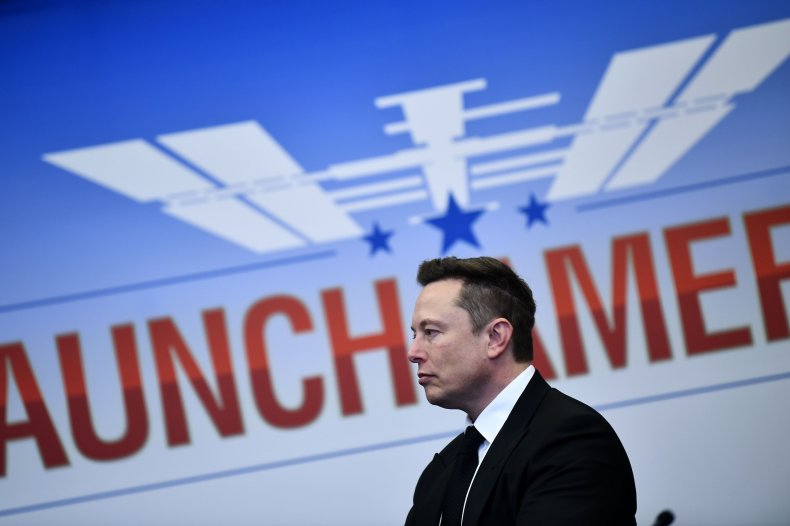 "Giving each person money allows them to decide what meets their needs, rather than the blunt tool of legislation, which creates self-serving special interests," Musk added.
The Senator for Vermont took issue with Musk's message, comparing his wealth to that of those getting the unemployment benefits.
"What a hypocrite. Elon Musk has received billions in corporate welfare from U.S. taxpayers," Sanders wrote. "Now he wants to stop 30 million Americans who lost jobs from receiving $600 a week in unemployment benefits, while his wealth has gone up by $46.7 billion over the past 4 months. Pathetic."
Musk's own companies have received almost $5 billion in government subsidies, according to The Los Angeles Times, and Texas officials have reportedly voted to give Musk at least $14.7 million in property tax rebates if Tesla spends at least $1.1 billion on its proposed factory near Austin, according to the New York Post.
Others on social media took Musk to task for his comment, such as Tim O'Brien who tweeted: "Maybe @elonmusk has forgotten that Tesla was nurtured with a "government stimulus package" worth billions— as were many Silicon Valley companies."
Newsweek has contacted Tesla's press office for comment.
This week, Musk qualified for a payout worth an estimated $2.1 billion from an elaborate compensation agreement after his car maker had a massive stock surge, Reuters reported.
It was his second payout since May and his company's market capitalization has now nearly reached $300 billion, larger than any other carmaker.
The next stimulus bill being discussed is likely to include an extension to unemployment benefits, which under the terms of the CARES act end on July 31. The plan is also likely to increase financial help to small businesses by easing the terms of the Paycheck Protection Program.
A study earlier this month by Columbia University's Center on Poverty and Social Policy found that the first stimulus package prevented around 12.5 million people from falling below the poverty line. Lawmakers from both parties are aiming to have another deal finalized before the August recess.