Politicians v. Billionaires: What Elon Musk's Twitter Poll Results Show
The Elon Musk-engineered billionaires-versus-politicians discourse continues this week as an ongoing Twitter poll so far suggests that his followers trust billionaires more.
The poll was published by Musk in a tweet on Thursday, who asked: "Who do you trust less? Real question." Musk gave readers two options: politicians or billionaires.
Over 2 million people had responded to the poll as of Friday morning with 16 hours to go before voting closed. The poll results showed that, at that time, 76.4 percent of people trusted politicians less than billionaires.
The results of the poll should be taken with a pinch of salt, of course. Twitter is known for the large presence of bots on the platform and one must also take into account the type of person who is likely to respond to a poll posted by Musk.
In any case, Musk, who is listed as the richest person in the world by Forbes with an estimated net worth of around $200 billion, may see the results so far as vindication of the views he's opined on his Twitter platform recently: billionaires are a force for good.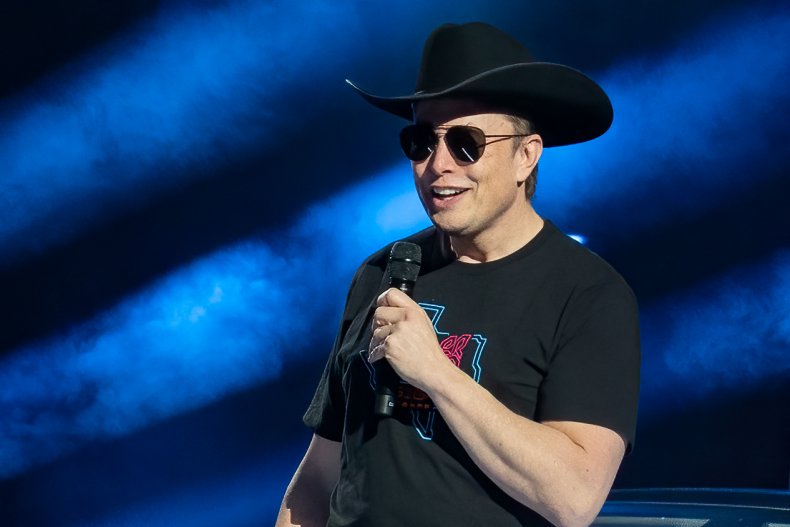 "Use of the word 'billionaire' as a pejorative is morally wrong and dumb," he wrote on the same day as the poll, attracting 100,000 likes, "if the reason for it is building products that make millions of people happy."
It chimes with Musk's criticisms of a "billionaire tax" proposed by the left, which he has claimed would be ineffective. In October last year he said that taxing all billionaires 100 percent "would only make a small dent" in the U.S. national debt.
At the same time Musk has been critical of politicians, particularly those on the left, as he criticized what he's called political "attacks" against him. "Politics is a sadness generator," he wrote on Wednesday.
In recent weeks he has criticized the U.S. Democratic Party as "the party of division and hate" that "has been hijacked by extremists".
Musk's billionaire poll comes as the Davos forum, which brings together many of the world's political and financial elites, came to a close in Switzerland yesterday.
China, Russia and Ukraine, and global supply chain problems were all central themes at this year's event.
"Food is the big worry here, because that could be the wildcard," said Citigroup CEO Jane Fraser according to CNBC. "When people are hungry around the world—and there's going to be 1.5 billion hungry people without necessarily the means or the access to food, particularly in Africa but not only—that is a problem."
Food price concerns were also raised by Kristalina Georgieva, managing director of the International Monetary Fund, who referred to a "darkened" economic future due partly to the Russia-Ukraine war and a slowdown in China.