Elon Musk Breaks Down in Tears During Interview About His Personal Life
Tesla boss Elon Musk broke down in tears during an interview this week, detailing the professional and personal pressures of running the company.
At times defiant, the billionaire technologist maintained there was no one else who could run the business better than him. Musk also said he did not regret sending a controversial tweet about taking Tesla private, which led to an alleged Securities and Exchange Commission investigation.
But it emerged that the stress was taking its toll, with the CEO admitting to The New York Times this week that he took Ambien to help him sleep. The 47-year-old said he was working 120 hours a week and had, as a result, been neglecting relationships with friends and family. "I've had friends come by who are really concerned," he told the Times.
It has not been an easy year for Musk. Tesla has been under pressure to ramp up production to meet promises given to shareholders. Musk has used Twitter to publicly attack critics, branding one as "pedo guy." Most recently, he plunged Tesla into further controversy by claiming that enough funding had already been "secured" to help take the company private at $420 a share.
"This past year has been the most difficult and painful year of my career," he said. "It was excruciating." In the interview, Musk denied he was on drugs when he sent the fateful tweet.
"It seemed like better karma at $420 than at $419," he told the Times. "But I was not on weed, to be clear. Weed is not helpful for productivity. There's a reason for the word 'stoned.' You just sit there like a stone on weed." He said the social media post was sent for transparency reasons. It emerged this week that the funding—from Saudi Arabia—was never actually finalized.
Musk said he was engaged in an ongoing battle with short sellers—those actively betting that Tesla shares would fall in value. He said he was ready for "months of extreme torture from the short sellers, who are desperately pushing a narrative that will possibly result in Tesla's destruction."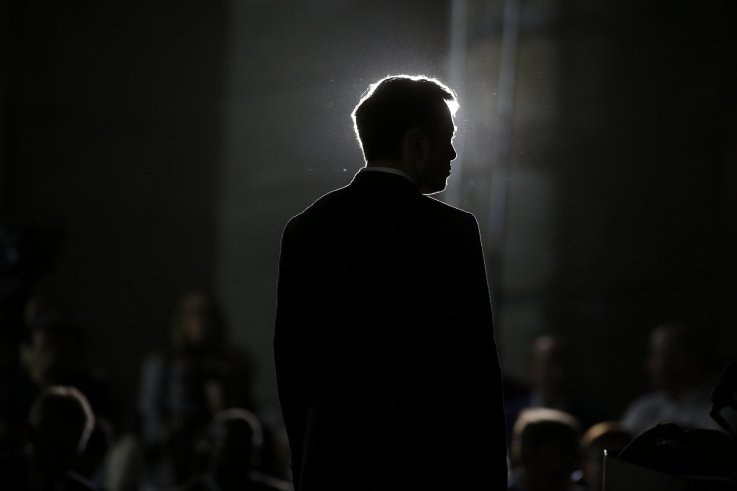 According to the Times, Musk "alternated between laughter and tears" during the interview.
In response to the article, Tesla's board stood behind its CEO. "There have been many false and irresponsible rumors in the press about the discussions of the Tesla board," it said. "We would like to make clear that Elon's commitment and dedication to Tesla is obvious."
Musk, referring to the ongoing push required to enhance the Model 3 production, also became emotional while explaining to the Times how his work almost made him miss his brother's wedding. "The worst is over from a Tesla operational standpoint," the CEO said. "But from a personal pain standpoint, the worst is yet to come."
Elon Musk Breaks Down in Tears During Interview About His Personal Life | Tech & Science