Elon Musk Called Out for Privilege Over COVID Tweet
After SpaceX CEO Elon Musk tweeted about a "bogus" occurrence while taking four COVID-19 tests, people on Twitter called him out for privilege and possibly stoking the flames of conspiracy theorists who don't trust coronavirus testing.
"Something extremely bogus is going on. Was tested for covid four times today. Two tests came back negative, two came back positive. Same machine, same test, same nurse. Rapid antigen test from BD," Musk tweeted early Friday morning.
People on Twitter, responded negatively. One user shared a screenshot from the news of cars lined up to get coronavirus tests in Elysian Park, California, not far from SpaceX's headquarters. The user called Musk a "d**k" for getting four tests while people wait. SpaceX's HQ is located in Hawthorne, which according to Google Maps is about a 25 minute drive from Elysian Park.
A few people responded to Musk's tweet with conspiracy theories about COVID tests. Musician Jim Corr wrote, "Mind-blowing fraud is occurring." MSNBC producer Kyle Griffin also responded to the tweet, calling it "irresponsible."
The SpaceX CEO responded to a few tweets asking if it's possible that this is why there's been a large spike in cases lately. "If it's happening to me, it's happening to others," he tweeted. He also wrote, "Exactly," to someone who wrote about revenue from COVID tests, seemingly implying that testing is a cash-grab. He also told someone that he had common cold symptoms.
Doctor and social media personality Eugene Gu responded to Musk's tweet with an explanation as to why his tests may have come back differently. While Musk didn't say what order the positive and negative tests came back, Gu explained that if the first two were negative and the last two were positive, it could've meant he "passed the threshold for detecting the coronavirus as they replicated."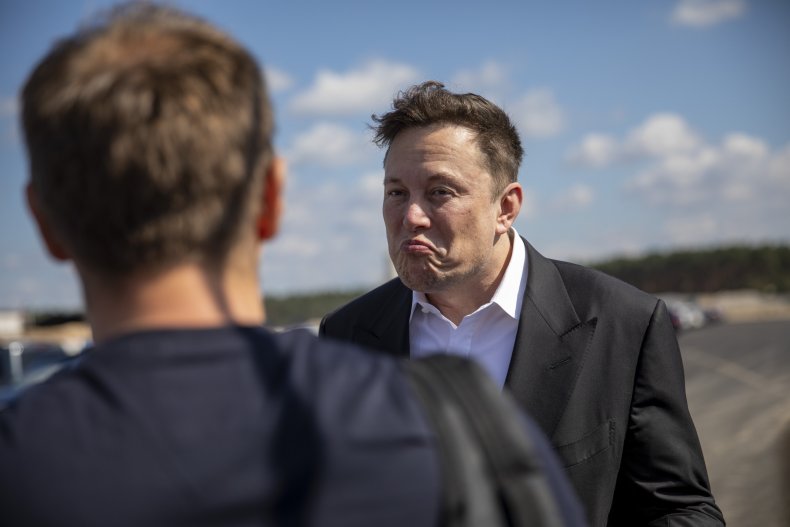 Late on Friday morning, Musk shared another idea of why he may have received a positive test. He asked, "What is the general population (no knowledge of symptoms) accuracy of a sars-cov2 PCR test & is it possible to generate a false positive if you simply run enough cycles?"
As previously reported in Newsweek, Musk tweeted out against coronavirus lockdowns in late April. Similar to his recent tweet asking about false positives, in June, he called for numerous COVID-19 retests, saying that there was a "ridiculous number of false positive C19 tests."
A media contact for SpaceX did not respond to Newsweek's emailed request for comment in time for publication.