Elon Musk Charging for Twitter Verification Is Good for Free Speech—And Angering All the Right People | Opinion
The Twitterati are in an uproar over Elon Musk's proposed change to the blue check verification system on Twitter. Musk recently acquired the social media company and assumed total control over its operations, firing high level executives and announcing a plan to charge people $8 a month for the coveted blue checkmark that confers status on Twitter users—much to the chagrin of many Twitter celebs.
Their outrage just proves what an excellent idea Musk's scheme is. Opening up access to paid verification for all users interested in paying for it would go a long way to growing the platform, supporting users, and defending online freedom of speech.
Twitter has always struggled to monetize the platform—which is why it was available to be bought by Musk in the first place. While the company carries clout and popularity with celebrities, journalists, and institutions, that never translated to profitability. Twitter is inherently advertiser unfriendly, and its user base is much smaller than its competitors', with only 248 million monthly active users compared to Facebook's 2.1 billion.
And it's only been getting worse. Twitter suffered a mass exodus of its most committed tweeters long before Musk proposed buying Twitter. These users, called heavy tweeters, account for only 10 percent of users but are responsible for 90 percent of the content on the app—but they're losing interest.
To fix this problem, Twitter needs to stop its most active users from leaving or grow new users to replace them.
Paid verification is an easy answer. It would create a new class of users motivated to spend time on the platform, filling the void left by those no longer interested. Opening verification up to all users instead of just a select elite would help rebuild trust in the platform and majorly boost those user numbers.
Many of those objecting argue that Twitter verification is not about status but security: It verifies that a person is who they say they are. But while verification on other platforms works that way, providing security and identification, those are features mostly missing from Twitter—hence the high percentage of bots. Those bots make the platform unfriendly and a bit of a drag to use.
Verifying all users, or as many as willing to pay, would end the problem of fake accounts practically overnight, because it would confer priority on tweets, mentions, and search to those who had chosen to identify themselves via verification. Bots would be way down the list and practically invisible in this sense.
In other words, Musk has found a way to both monitize an unmonitizable platform, solving a problem for Twitter, and solve one of the biggest problems for users in one fell swoop.
But paid verification would solve another major problem with Twitter, too: censorship. Twitter is among the most censorious social media platforms. I've watched dozens of popular—usually conservative—accounts get taken down for spurious reasons, including the accounts of lawyers, doctors, journalists, politicians, news orgs, charities, nonprofits, presidential candidates, Senators, members of Congress, YouTubers, streamers, gamers, memesters, and more. I've seen these folks disappeared for wrong-think, and sometimes nothing at all.
Perhaps worse than the outright bans have been the millions of conservatives who have been shadowbanned, something we now know has been done at the behest of the federal government. Besides being morally grotesque, this has been extremely damaging to Twitter's relationship with its users.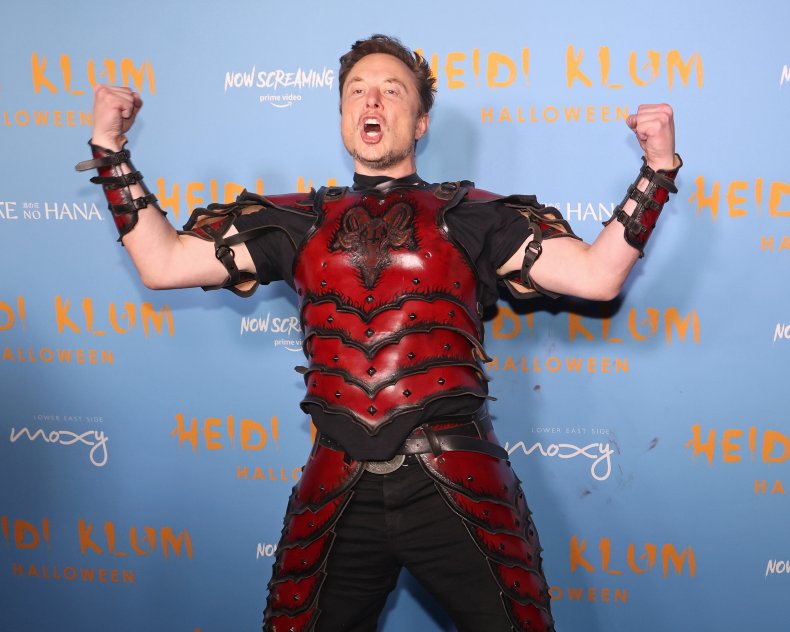 Again, verification will help with this: It will prevent the random, shadowy nature of who gets promoted and who gets hidden that's been taking place up until now, leveling the playing field for an affordable $8 a month.
For all its flaws, Twitter is still a juggernaut in politics, culture, and news. But it has a parasitic relationship with its users, asking for their time, passion, and loyalty and giving very little in return. Twitter supports a thin line of progressive elites and punishes users for telling the truth.
We've all heard that famous Silicon Valley adage: "If you are not paying for it, you are the product."
Elon Musk is now proposing a paradigm shift. What if we made our users the customers instead?
I for one think it is a shot worth taking.
Peter Pischke is an independent journalist, covering health and disability issues, also politics, tech and more. A lifetime nerd and member of the disability community, Pete is also the host of the Happy Warrior Podcast and Substack.
The views in this article are the writer's own.