Elon Musk Colluding With Pentagon to Cut Russia Out of Space Launches, Agency Head Says
The head of Russia's space agency has accused tech billionaire Elon Musk and the Pentagon of colluding to push his country out of the rocket-launching business.
Speaking on state-run television on Monday, Dmitry Rogozin, the head of Roscosmos Federal Space Agency, said the SpaceX founder had deliberately undercut rocket launch prices "to squeeze Russia out of this market," The Moscow Times reported.
"We understand that this game is unfair," Rogozin argued, adding that Musk has conspired with the U.S. Department of Defense, which he said, "pays him on average $150 million for every launch."
"He's paid extra to enter the market with a cheaper product. Of course, Russia can't compete," the space chief, who formerly served as a deputy prime minister, said. However, Rogozin also vowed that the Russian space agency would challenge the competition and return to dominance, particularly with the new Angara heavy space rocket.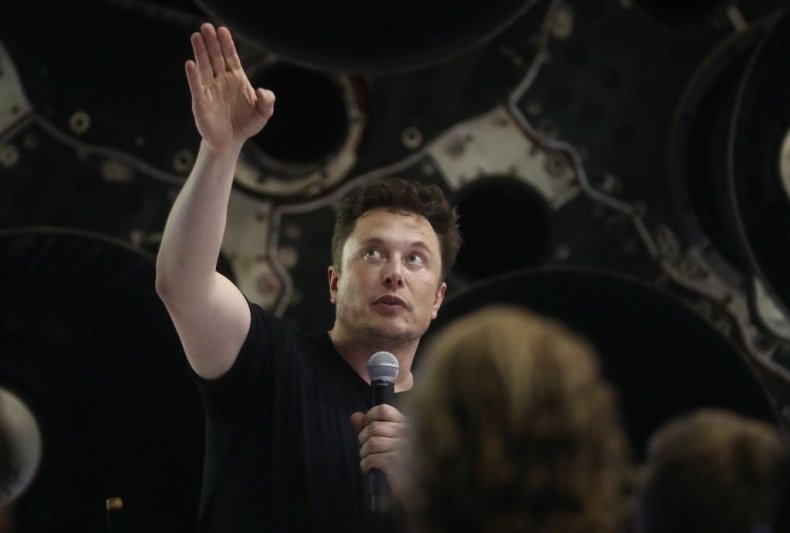 In May, Musk said that SpaceX would potentially "launch more rockets than any other country in 2018," according to Business Insider.
"By this time last year, we'd only done five orbital-class missions," Musk explained at the time. "We're on track to be at double our launch rate for last year, which was a record launch rate for us."
Currently, Roscosmos has a contract with NASA to transport American astronauts to the International Space Station. The agreement expires in April, with Russia signaling it will not be renewed as diplomatic relations remain tense between Moscow and Washington.
"Our obligations under the NASA contract to deliver American astronauts to and from the ISS end with the Soyuz-MS landing in April," Russia's Deputy Prime Minister Yury Borisov said in The Moscow Times in August, suggesting the deal would not continue.
Starting next April, NASA has already moved forward with plans to use SpaceX's Crew Dragon commercial spacecraft for manned missions to the space station. The U.S. agency also has agreements with Boeing to take astronauts to space.
NASA retired its space shuttle program in 2011 and has relied on Russia for transport ever since. But Roscosmos has charged about $70 million per seat on its spacecraft, whereas Musk has promised a significantly lower rate of just $20 million.
But Musk's contract with the U.S. government drew significant speculation last month after he smoked marijuana during a live podcast with Joe Rogan. As cannabis remains classified as an illegal Schedule 1 drug by the federal government, some questioned whether Musk's actions would impact his security clearance.
"We'll need time to determine the facts and the appropriate process to handle the situation," an official with the Office of the Secretary of the Air Force said at the time, Air Force Times reported.