Elon Musk Compared to Mike Lindell After Saying He'll Vote Republican
Elon Musk was compared to MyPillow CEO Mike Lindell after the Tesla and SpaceX CEO said that he plans to vote Republican in the next election.
In a tweet on Wednesday, Musk wrote: "In the past I voted Democrat, because they were (mostly) the kindness party. But they have become the party of division & hate, so I can no longer support them and will vote Republican."
"Now, watch their dirty tricks campaign against me unfold ..." Musk's tweet added, with a popcorn emoji.
The comments by Musk, who recently announced that his Twitter purchase was paused, prompted an array of responses on social media, with many comparing him to Lindell. The MyPillow CEO is a prominent supporter of former President Donald Trump and has continued to promote unproven claims of fraud in the 2020 presidential election.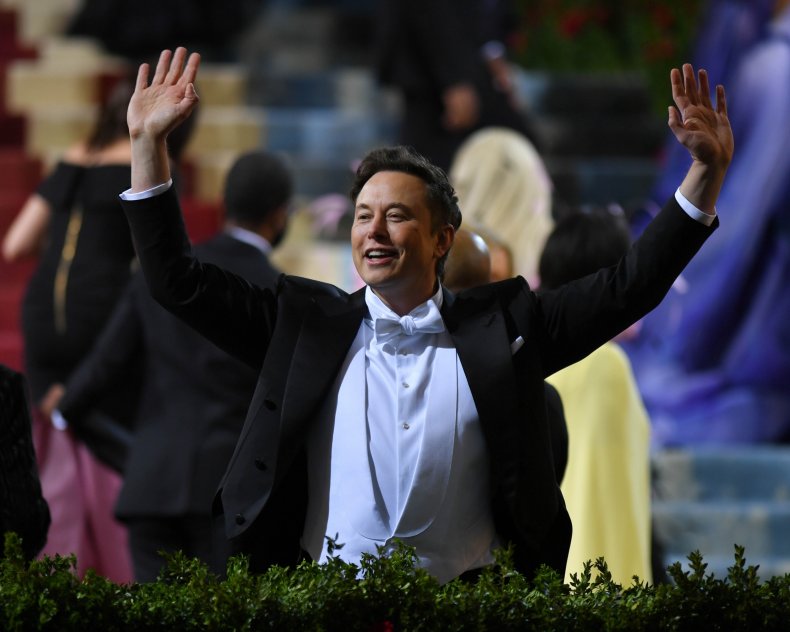 "Is Elon Musk the next Mike Lindell?" Twitter user Alienphysics wrote.
Twitter user Richard Signorelli wrote: ".@elonmusk is rapidly becoming the Mike Lindell of EV manufacturers."
Another Twitter user, BrooklynDad_Defiant, wrote that Musk purchased Twitter "to make Liberals stop calling him the new Mike Lindell."
In addition to saying that he plans to vote Republican, Musk posted another tweet that said: "Political attacks on me will escalate dramatically in coming months."
That tweet also prompted some Twitter users to continue comparing the tech mogul to Lindell.
Keith Olbermann responded to Musk's tweet, saying: "So @elonmusk is just Mike Lindell with a DIFFERENT amateur haircut?"
Similarly, Twitter user Jay Wolf wrote: "Cry baby. Stop being such a Mike Lindell."
Twitter user Rex Zane said: "The only difference between Elon Musk and Mike Lindell at this point is that Musk can afford the lawsuits."
Over the past several months, Musk has continued to make headlines following his purchase of Twitter. In a statement on April 25, Twitter announced that Musk was planning to purchase the social media giant for $44 billion and, upon completion of the deal, Twitter would become a privately owned company.
"I also want to make Twitter better than ever by enhancing the product with new features, making the algorithms open source to increase trust, defeating the spam bots, and authenticating all humans. Twitter has tremendous potential — I look forward to working with the company and the community of users to unlock it," Musk said in a joint statement with Twitter.
However, earlier this month, Musk announced on Twitter that his deal to purchase the social media app was paused "pending details supporting calculation that spam/fake accounts do indeed represent less than 5% of users."
Newsweek reached out to Tesla for comment from Musk.