Elon Musk Endorses Democrat After Saying He Could No Longer Vote for Party
Tesla and SpaceX CEO Elon Musk offered a rare endorsement for Democratic mayoral candidate Rick Caruso on Friday, a move that came weeks after the magnate said that he would no longer be voting for the party.
In a May 18 tweet, Musk said that he voted Democratic in the past "because they were (mostly) the kindness party," but "they have become the party of division & hate, so I can no longer support them and will vote Republican."
But on Friday, he threw his support behind Caruso, a billionaire businessman running for Los Angeles' mayoral seat, describing him as "awesome." The endorsement was made via tweet to Musk's more than 96 million followers.
Though Musk did not say in his May 18 tweet that his decision to stop voting for Democrats would also see him refrain from endorsing them, his backing for Caruso is a seeming shift from his strong criticism for the party. In another remark on his political stance, Musk wrote in the Twitter thread where he endorsed the billionaire that his "political leanings are moderate, so neither fully Republican nor Democrat, which I am confident is the case for most Americans."
"Executive competence is super underrated in politics – we should care about that a lot more!" he wrote.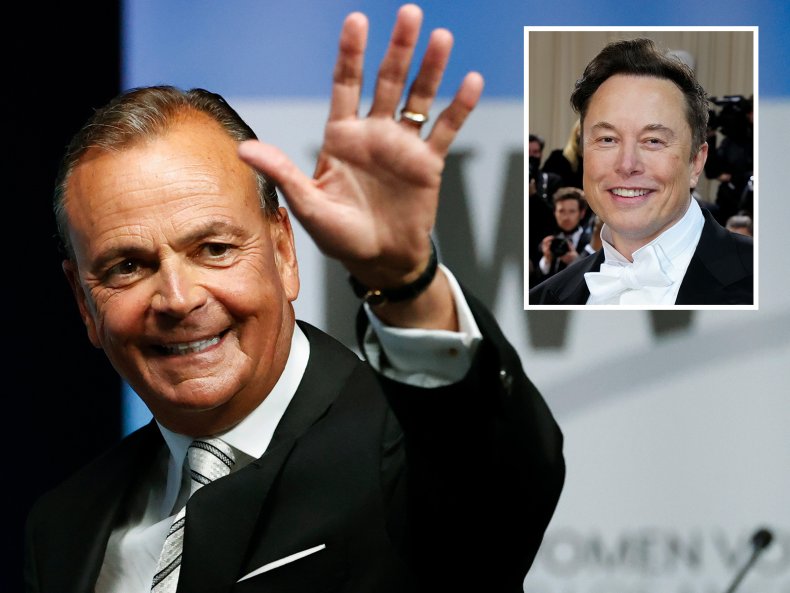 In another tweet posted the day after announcing his decision to vote Republican, Musk wrote: "Judging by the relentless hatestream from the far left, this tweet was spot on."
Caruso is the founder of the self-titled American real-estate company "Caruso" and served a stint on the Los Angeles Police Commission, according to his website.
Though Caruso is now registered as a Democrat as of late January this year, according to the Los Angeles Times, he has been a registered Republican in the past. He changed his party registration from GOP to "decline to state" in 2011, and then changed it again to Democrat shortly before announcing his mayoral candidacy.
He re-registered as a Republican in 2016 and then changed his designation back to independent in 2019, the Associated Press reported.
His campaign website states that his key issues are ending state homelessness, public safety and corruption and ethics. Specifically, he has criticized calls to "defund the police," saying that the rhetoric "makes no sense."
Caruso has received support from several other high-profile figures in his mayoral bid, including Kim Kardashian and Snoop Dog. Caruso and U.S. Representative Karen Bass, also a Democrat, have emerged as front-runners in the mayoral race, according to The Washington Post.
A nonpartisan primary election will take place on June 7.
Newsweek reached out to Caruso and Musk via Tesla for comment.