Elon Musk Says His SpaceX Rocket Will Avoid Disaster of Soviet Super Heavy Rocket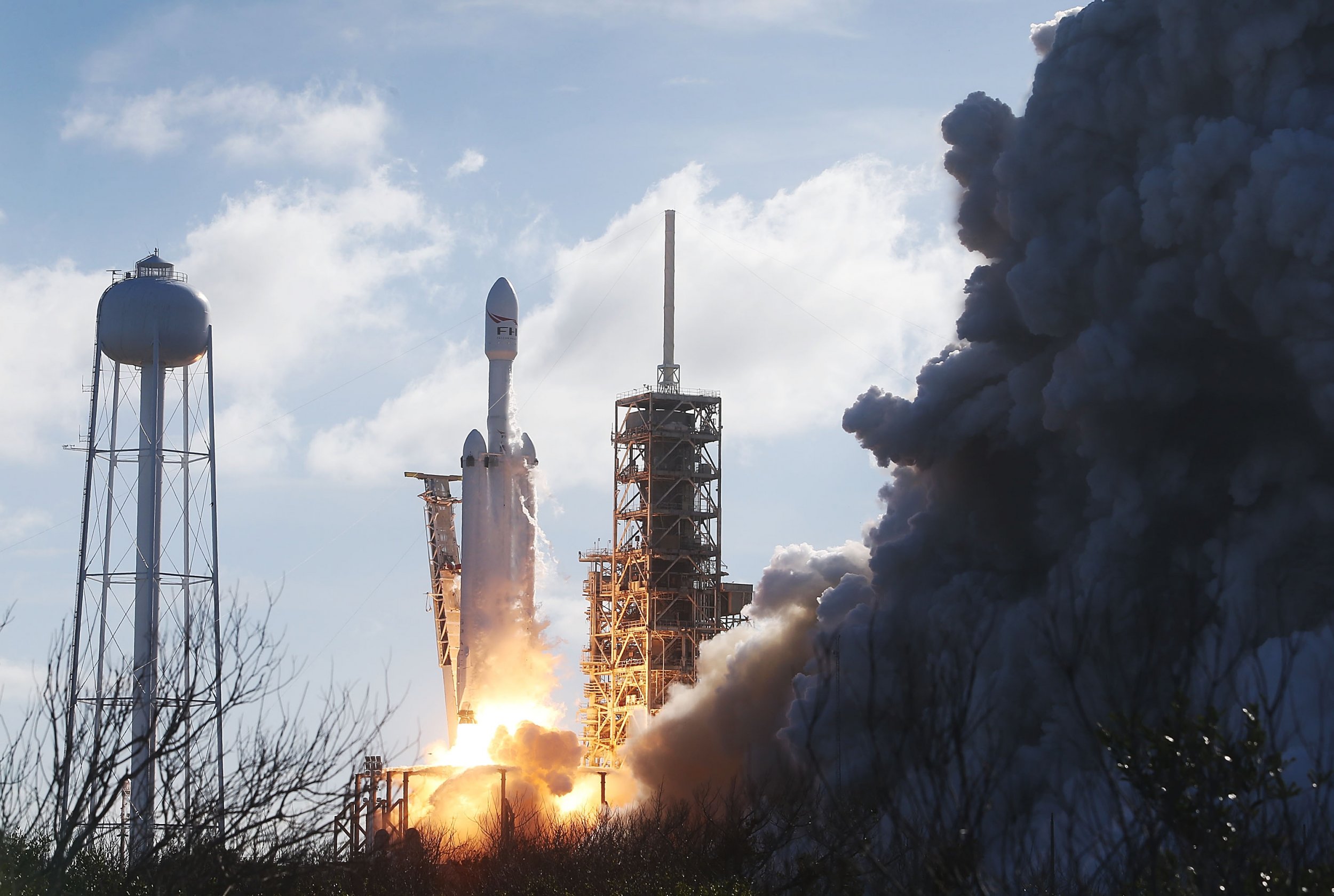 Back in the 1960s and 1970s, the Soviet Union failed four times to launch its heavy N-1 rocket into space and eventually had to abandon the project—half a century later, Moscow is yet to launch a space-bound projectile of its size.
But SpaceX founder Elon Musk believes that his super heavy rocket—the SpaceX Falcon Heavy—can avoid the problems faced by the Soviets. Launched this week, Musk's rocket is designed to deliver a payload of 64 tons to a low-Earth orbit, similar to that of the Russian N-1.
Related: The next Elon Musk will be Russian because we are more talented than Americans, Deputy PM says
Speaking to technology news site Ars Technica, Musk, a computer scientist by trade, explained why the SpaceX rocket with 27 engines would not suffer the fate of the 30 engine N-1.
"I think with the N-1 failure it was mostly avionics failure. They had engine to engine fire issues," he said.
Asked if he was worried his rocket would suffer the same fate as the Soviet craft, Musk answered: "No."
"It's sort of like the way modern computer systems are set up," Musk explained. "With Google or Amazon they have large numbers of small computers, such that if one of the computers goes down it doesn't really affect your use of Google or Amazon.
"That's different from the old model of the mainframe approach, when you have one big mainframe and if it goes down, the whole system goes down."
The new setup is comprised of three Falcon 9 nine-engine cores totalling to 27 Merlin engines, of which, Musk believes, up to a dozen could fail and the rocket would still reach orbit. "It's better to use a large number of small engines," Musk concluded.
The Falcon Heavy is lighter than the spacecraft Musk's company is now designing—the Big Falcon Rocket (BFR), which will use 31 engines, that are also more powerful than the Falcon Heavy's.
"It gives me a lot of faith for our next architecture," Musk said on Tuesday night, after the launch of Falcon Heavy. "It gives me confidence that BFR is really quite workable."