Elon Musk Files to Dismiss Defamation Lawsuit Brought by Rescue Diver He Called 'Pedo Guy'
Lawyers for Tesla CEO Elon Musk have filed a motion to dismiss a lawsuit brought by a British rescue diver who sued the tech entrepreneur for libel.
Musk previously accused Vernon Unsworth, who aided with the rescue of 12 Thai children trapped in a cave during the summer, of being a pedophile. Unsworth sued Musk for libel and slander in September and asked for at least $75,000 in damages, according to CNBC.
The motion, filed on Wednesday, said Musk's allegations were an "imaginative attack" that was protected by the First Amendment, The Hill reported.
"Musk's statements cannot reasonably be read as asserting underlying knowledge that Unsworth was a pedophile," the legal document said. "The public knew from the outset that Musk's insults were not intended to be statements of fact."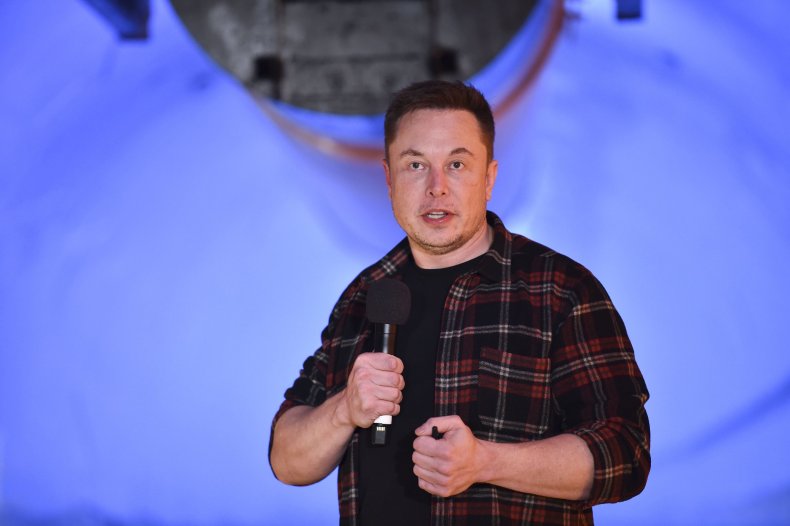 Musk showed off a mini-submarine, which he said could help with the rescue of the boys, who had been trapped in a northern Thailand cave that flooded with monsoon water.
Unsworth described the device as a "PR stunt" while speaking with CNN. "He can stick his submarine where it hurts. It just had absolutely no chance of working," Unsworth said.
The Tesla CEO responded by calling the diver "pedo guy" in a tweet, in which he also asserted that he would make a video showing the submarine would work. Musk later deleted the tweet and issued an apology.
Unsworth's attorney sent a letter to Musk in August saying that a libel suit was being prepared. When BuzzFeed News later asked about the legal threat, Musk unleashed a tirade against the British diver.
"I suggest that you call people you know in Thailand, find out what's actually going on and stop defending child rapists, you f***ing a**hole," Musk wrote in an email. He claimed that the comments were off the record, but BuzzFeed had not agreed to that condition.
"He's an old, single white guy from England who's been traveling to or living in Thailand for 30 to 40 years, mostly Pattaya Beach, until moving to Chiang Rai for a child bride who was about 12 years old at the time," Musk also wrote.
A lawsuit was subsequently filed in U.S. District Court for the Central District of California.
Unsworth's attorney pushed back against Musk's attempt to dismiss the suit. "I entirely reject Mr. Musk's frivolous contention that all statements published on Twitter or other social media are protected speech," Lin Wood told CNBC.
"I am confident the trial court will likewise reject this fanciful position which, if adopted, would effectively prevent an individual from seeking redress for any and all false and defamatory attacks on reputation published on the Internet," Wood added.