Elon Musk Appeals to Gavin Newsom Over California's 'Bizarre Anti-Environment' Solar Tax
Elon Musk has attacked a draft plan under consideration in California that critics say disincentivizes the use of rooftop solar panels.
The Tesla founder was responding to changes proposed by the California Public Utilities Commission (CPUC) to the state's Net Energy Metering (NEM) program.
Under the program, the estimated 1.3 million homeowners and businesses in the Golden State who have installed rooftop solar panels can sell back surplus energy to the grid and receive credit on their bills.
But last month the CPUC released a proposal calling for a number of changes, one of which is how much customers are paid when they send power back to the grid, giving them the lower "actual avoided cost" instead.
Also there would be a "grid participation charge" of $8 per kilowatt on the solar systems of residential customers, adding up to $48 per month for customers of one provider, San Diego Gas & Electric, the San Diego Union-Tribune reported.
Tesla has set up a dedicated web page for customers to complain to California Gov. Gavin Newsom and the CPUC about the proposal.
Titled "California, Stop the Solar Tax," the page says that if the changes are adopted, Californians would face "the highest solar fee anywhere in the country, including states hostile to renewable energy."
Ahead of CPUC public meetings on January 13 and 27 , the site calls on people to "tell Governor Newsom and the CPUC to reject the proposed solar tax and retroactive changes to existing solar customers."
On Wednesday, Musk shared the web page alongside a tweet: "Bizarre anti-environment move by govt of California."
As well as its electric vehicles, Tesla also has a solar energy business called Tesla Energy that sells solar panels. Its flagship product is the Solar Roof, consisting of solar-energy-producing shingles.
California's investor-owned utilities have long argued that NEM puts a disproportionate amount of the fixed costs of the electricity system on customers who do not have a rooftop solar system—around $245 a year.
Newsom indicated on Monday that the draft plan was not a fait accompli, telling a press conference that he had "just had a chance to review" the proposal. He expects changes to be made before the proposal is voted on later this month by state utility regulators, he said.
"I'll say this about the plan—we still have some work to do," Newsom said.
His comments were welcomed by Ken Cook, president of the Environmental Working Group, who urged Newsom to "use his voice and full authority to stop the ill-conceived plan."
Daniel Lopez, Newsom's press secretary told Newsweek in a statement "the Governor continues to closely monitor this issue and believes that more work needs to be done.
"Ultimately, The California Public Utilities Commission, which is an independent constitutional commission, will make a decision on this matter.
"In the meantime, Governor Newsom continues to move forward with his commitment to California's clean energy goals, which includes the ability for Californians to access a diverse range of renewable energy sources."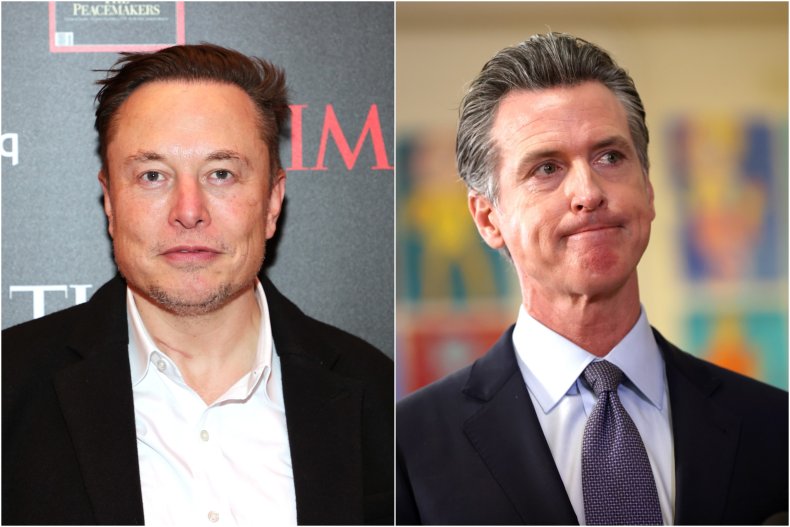 Correction 1/13/22, 1:40 p.m. ET: The headline of this article was updated to clarify that the proposal is by the California Public Utilities Commission and not Newsom.
Update 1/13/22, 1:40 p.m. ET: This article was updated to include comment from Newsom's office.