Elon Musk Goes to War With the Media, Promotes Site With Alleged Sex Cult Ties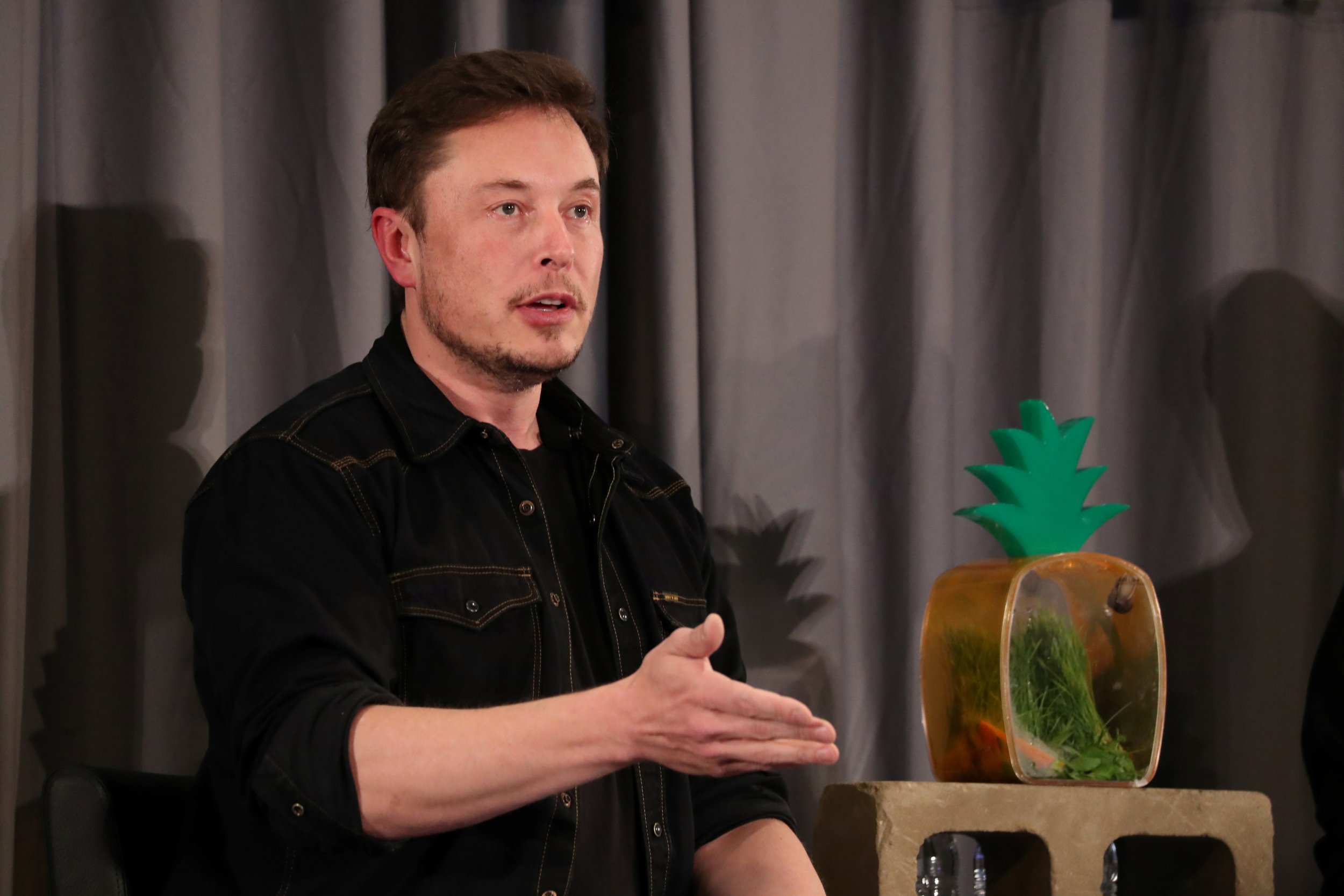 Elon Musk is going to war with the mainstream media. The Tesla and Space X founder, who says he'll be starting a new website dedicated to press accountability, has spent much of the past week railing against what he has branded the "holier-than-thou hypocrisy of big media companies." Initially, some industry commentators believed he was joking. Now, they are not so sure.
The technological creations from Musk, who is known to use Twitter as a headline-generating machine, have been lauded by the mainstream media for years. From rocket launchers to tunnel digging to flamethrowers, he is often seen as a media darling. But the catalyst for his most recent social network critique appears to be negative coverage about a spate of recent crashes involving his electric vehicles. In early May, he lambasted a Washington Post report on the subject as being "messed up."
It was easy to see why some people believed it was an elaborate trolling session. The website he claimed to be creating was dubbed "Pravduh" (a play on Pravda, the Soviet-era state newspaper) and, much like U.S. President Donald Trump, he frequently uses Twitter to "bypass journo bs." And then, as noted by Slate, he promoted an article published on a website linked to suspected sex cult "NXIVM" whose founder Keith Raniere was recently arrested on charges of sex trafficking.
"They don't realize how little credibility they actually have with the public," the technologist tweeted on May 24, referencing the media. He added: "Something needs to be done to reward consistent, high quality journalism." Musk's latest rebuke was directed at Ben Collins, a reporter for NBC News.
Billionaire Musk, who initially said that his new project would help the public "rate the core truth of any article and track the credibility score over time of each journalist, editor and publication," has spent the past five days since responding to a barrage of reactions to his new crusade from journalists.
"When was the last time you spent time with a reporter in a newsroom who was doing anything other than interviewing you?" Collins tweeted to Musk on Saturday, May 26. "I think it's important you come by and see the process." The Tesla CEO quickly hit back: "You're missing the point and living in a bubble of self-righteous sanctimony. The public doesn't trust you. This was true *before* the last election and only got worse. Don't believe me? Run your own poll."
It remains unclear when, or if, the Pravduh website will go live. It is clear that not everyone is convinced (except Stan Lee, somehow). "I don't think anyone is indignant about the website you want to start. I think journalists are indignant about your attack on our profession," tweeted Eve Peyser, politics and culture writer at Vice, to which Musk responded: "This is going to help journalism, not harm it."