Elon Musk Attacks Media for 'Relentlessly Negative' Tesla Coverage
Billionaire technologist Elon Musk spent much of his Thursday this week criticizing what he branded "relentlessly negative" coverage of his electric car company Tesla, accusing one U.S. reporter of trading compensation for insider information and another of publishing a "bogus" article.
Musk hit out at Reuters, Business Insider and CNBC for reports detailing supposed issues with Tesla production. One claimed that recent Model S production had been behind schedule by 800 cars and another described significant scrap material wastage allegedly taking place at the firm's Fremont, California, factory. One journalist, he complained, had sent him a "mean tweet" on his birthday.
The Tesla and SpaceX boss, who has a real time net worth of $19.7 billion according to Forbes, also accused CNBC of working with poor market analysts. Musk, sparking his dedicated Twitter followers into a social media witch-hunt, particularly singled out Business Insider's Linette Lopez. The CEO, 47, suggested Lopez had paid a former employee—Martin Tripp—for "exaggerated negative info."
Tripp, who describes himself as a Tesla whistleblower, recently hit global headlines after being named in a lawsuit for allegedly stealing trade secrets and hacking "several gigabytes" of Tesla data.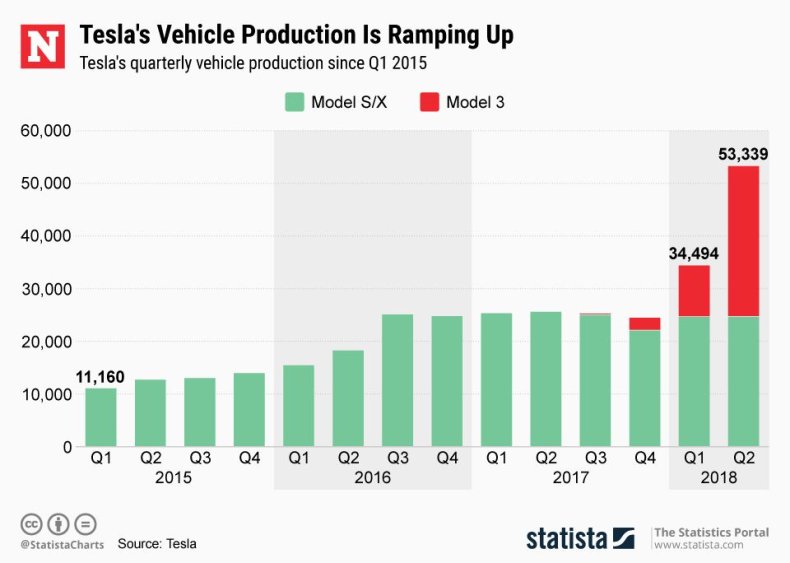 On Thursday, Musk responded to the suggestion from a so-called "long term Tesla investor" which stated that the Business Insider journalist had links to short seller James Chanos. "Sounds very sketchy if true," Musk wrote, going on to publicly accuse Lopez of bribery and "serving as an inside trading source."
He denied searching through the reporter's Facebook history, but acknowledged seeing screenshots of previous social media updates after they were published by "multiple people on the internet." It is not the first time that Musk's so-called "Twitter mob" has targeted a female journalist en masse.
Alyson Shontell, U.S. editor in chief of Business Insider, firmly supports her publication's work.
"Business Insider does not compensate its sources," Shontell tweeted on Thursday, adding: "It did not do so here and we stand by @lopezlinette's reporting on Tesla. Our invitation for Elon Musk or anyone from his team to further discuss what has been reported and the state of Tesla stands."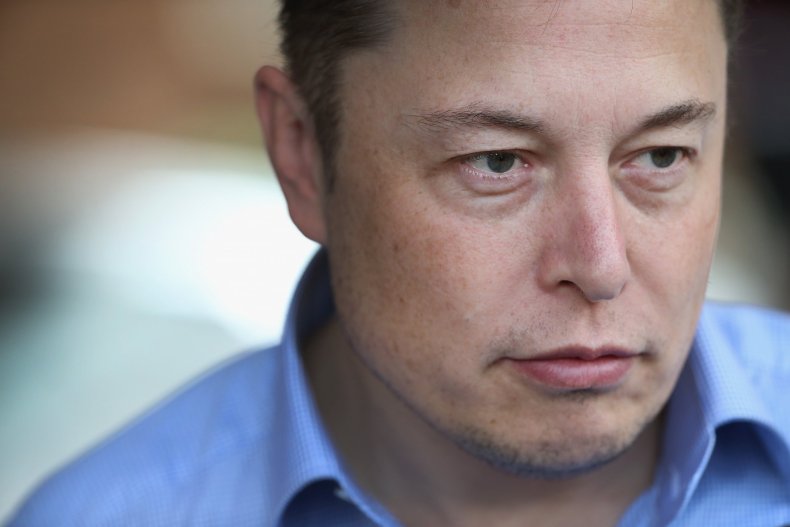 Also responding, CNBC's Phil LeBeau said on air this week: "If [Musk] feels that his company is not being accurately portrayed, he will go on the offensive and that flares up, especially on Twitter.
"We have repeatedly asked Tesla and its PR representatives to have Elon Musk on the air. This is a regular request… we report what Tesla tells us and we often, basically almost every day practically, are calling in and putting in requests to do interviews with either Elon Musk or executives at Tesla."
Linette Lopez did not immediately respond to a request for comment.
Reuters reporter Sal Rodriguez, the author of one criticized article, apologized and has taken down some tweets. "I have taken down my inappropriate tweets about Tesla," he wrote. "I am sorry for my comments which are not in keeping with the Reuters Trust Principles or my own principles.
Martin Tripp, who is currently facing litigation from Tesla, seemingly hit back at Musk for "lying."
His alleged Twitter account wrote this week: "How much are you worth, because that's how much I'm going after you for. For the record: NEVER asked for money, never expected any. Stay tuned."
It is far from the first time Musk has lashed out in regard to media coverage. In May, after branding a Washington Post report about a Tesla crash as "messed up," the billionaire claimed to be founding a new accountability platform called "Pravduh." Despite demanding media standards be raised, Musk went on to promote an article published by a website with suspected ties to an alleged sex cult.
"They don't realize how little credibility they actually have with the public," Musk told his 22 million followers on May 24. "Something needs to be done to reward consistent, high quality journalism."
CNBC and Tesla did not immediately respond to request for comment.
A Reuters spokesperson said the company had "nothing to add."