Elon Musk Loves 'Rick and Morty' (Of Course He Does)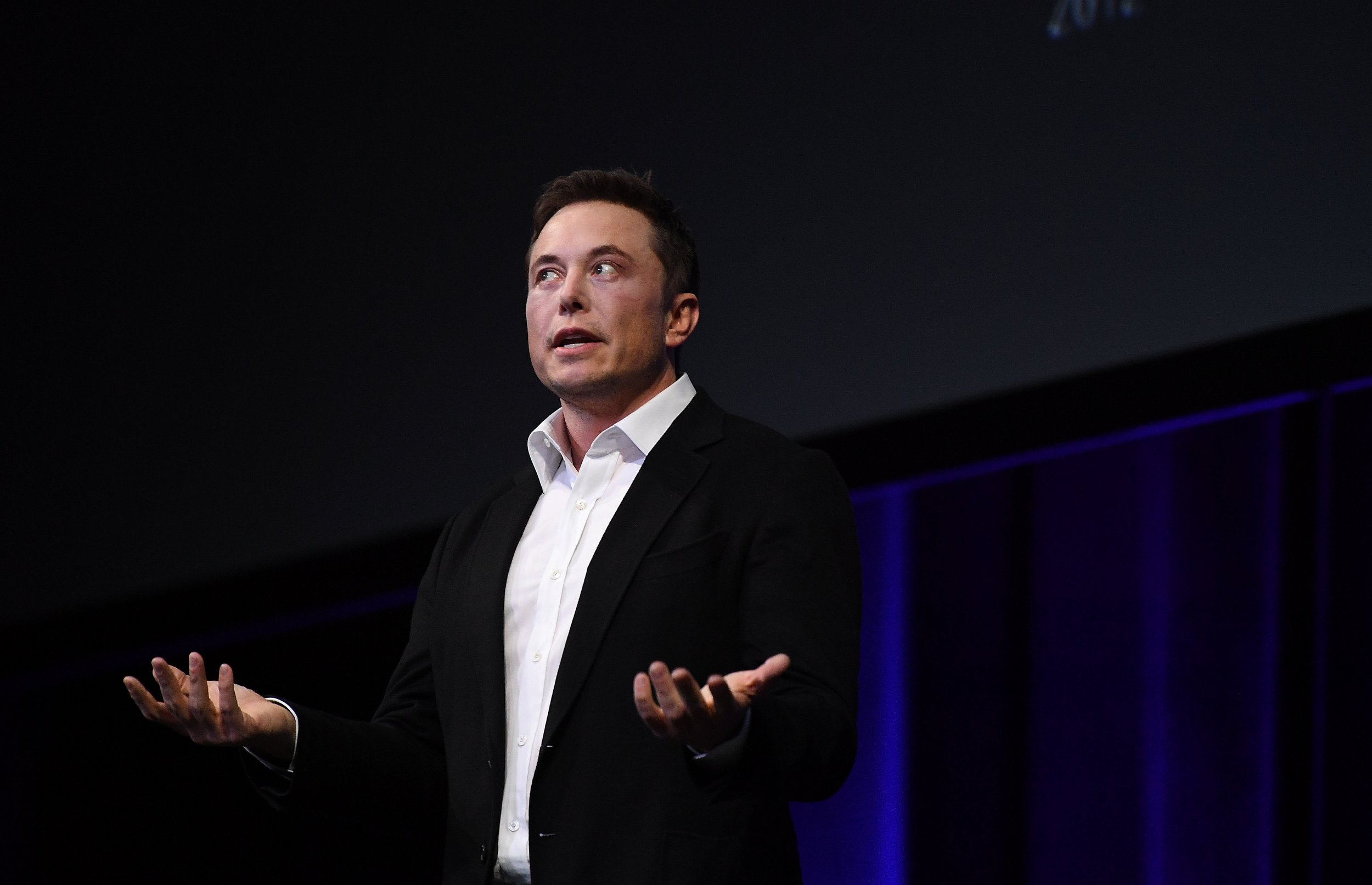 Tucked toward the end of this week's Rolling Stone profile of tech mogul Elon Musk, writer Neil Strauss dropped a nugget for a rabid fan base. The Space X and Tesla CEO apparently loves the hit Adult Swim show Rick and Morty.
The animated series—which follows the adventures of the smartest man in the universe and his grandson—is smart, funny and incredibly popular with a group of superfans who tend to get carried away. One recent example: They famously started near-riots at McDonald's locations over a Szechuan sauce promotion tied to the show. It has also become a meme of sorts online that a certain type of Rick and Morty fan is liable to insert a lecture about the show into just about any conversation.
But that sort of devotion has helped the show grow in its third season from a niche offering to the No. 1 comedy on television. "I wear a lot of Rick and Morty T-shirts," co-creator Dan Harmon told Newsweek's Emily Gaudette in September. "I noticed that the number of waiters, bartenders and people on the street who would say 'cool shirt' to me doubled a few times over just before season three started airing."
Musk is among that growing fan base. Strauss described him at home, a bit distracted:
Musk grabs a coffee-table book published by The Onion and starts leafing through it, laughing hysterically. "In order to understand the essential truth of things," he theorizes, "I think you can find it in The Onion and occasionally on Reddit." Afterward, he asks excitedly, "Have you ever seen Rick and Morty?"
Pretty superfan-ish. In fact, this is not the first time Musk has mentioned his affection for the series. He has met with co-creators Justin Roiland and Dan Harmon, as evidenced on Twitter. "Thank you for being a humble genius, a dreamer, and a beacon of hope for humanity," Roiland posted to Twitter, alongside a photo of he and Musk.
Musk was asked on Twitter in August if he watched the show. He posted in response: "Yeah. It's kinda disgusting, but my boys and I love it :)." And, more recently, he had an extended back and forth with the show's Twitter account that included a gushing review: "Final episode was disgustingly good."
It makes sense that Musk likes a show based around weird science and off-beat humor—the tech executive favors both. Wonder if he was among those storming McDonald's.