Elon Musk has apparently made fun of people supporting Ukraine in its war with Russia by sharing a meme on his Twitter account.
Mocking people who publicly back different causes online, the Tesla CEO shared a popular meme style that features a man holding a Ukrainian flag which was captioned "I Support the Current Thing." Behind the man, also known as the NPC Wojak meme, are various LGBTQ+ flag designs.
The tweet sent out to his 77.6 million followers instantly gained attention with both positive and negative reactions. At the time of writing, well over 165,000 people liked the tweet while 13,000 people commented on the post.
While Musk appears to be taking aim at people online who are currently supporting Ukraine, he has voiced his own public support for the country too. On March 5, he wrote "Hold Strong Ukraine" and "also my sympathies to the great people of Russia, who do not want this."
His latest tweet stirred up a big reaction online with a mixture of support and criticism featured within the thousands of comments.
Musk was himself mocked by a number of people including science and tech reporter Adam Smith who wrote in quotation marks, "urgh wanting peace in Ukraine is so mainstream." Twitter user @JackPrz lamented Musk's tweet and replied, "Why must the most brilliant people always be so tragically flawed?"
The inclusion of LGBTQ+ flags in the background didn't go unnoticed by some and @VersusMusic16 replied to assure Musk that "being LGBTQ+ isn't a trend and I see where ur coming but if it's getting too much."
Turkish entrepreneur and investor Serkan Inci thinks Musk's behavior is likely to get him banned from the social media platform.
Twitter user @Starryworm let his frustrated feelings about Musk's joke be known, writing, "What the hell does impending, nuclear WW3 have to do with sociological conversations in the US." They continued, "Just say you don't have empathy if you're going to make inner thoughts public."
Elon Musk's Meme Explained
The meme Musk shared appears to mock people who update their social media display pictures with a Ukrainian flag, or with other flags relating to LGBTQ+ issues.
In the middle of the image is the NPC Wojak meme which, according to KnowYourMeme.com, is a character meant to represent people who do not think for themselves or are incapable of having an internal monologue. The term NPC stands for non-playable character and is taken from video game culture.
It's not the first time that Musk has shared a controversial tweet or joked about serious issues, and he actually followed up the recent meme with another which took aim at "woke" culture. His next meme tweet, that actually received more likes, read, "Netflix waiting for the war to end to make a movie about a black Ukraine guy falls in love with a transgender Russian soldier."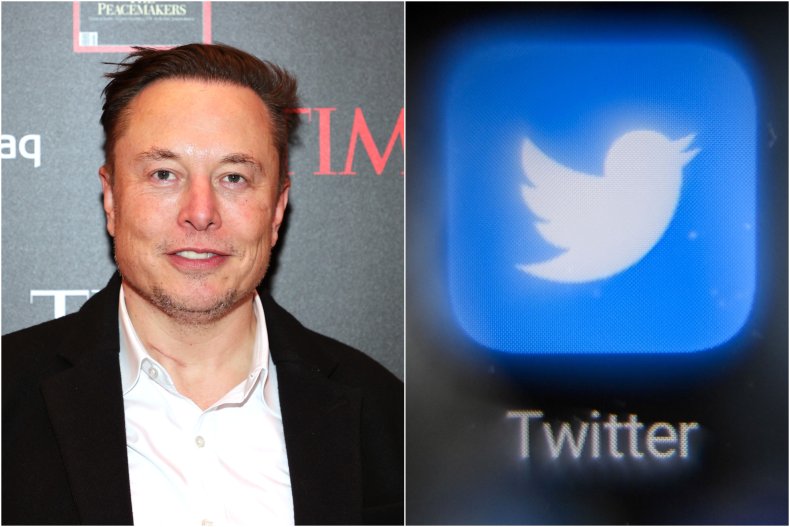 Update 03/14/22, 6:03 a.m. ET: This article was updated to include a picture.