Elon Musk continues his reign as the world's richest person, with the stock for his electric car company Tesla booming. This was all thanks to some savvy business dealings that saw Tesla and Hertz come together in a big way.
The rental car company purchased 100,000 electric vehicles from Tesla, only months after it flirted with bankruptcy.
This order meant Tesla's stock price surged and the company is now worth more than $1 trillion.
Naturally, that also has a knock-on effect for its co-founder and CEO, as well as his bank balance.
How Much Is Elon Musk Worth?
After the Hertz order, Musk is now estimated by Bloomberg to be worth a staggering $288.6 billion.
This means he is increasing the wealth gap between himself and the executive chair of Amazon, Jeff Bezos.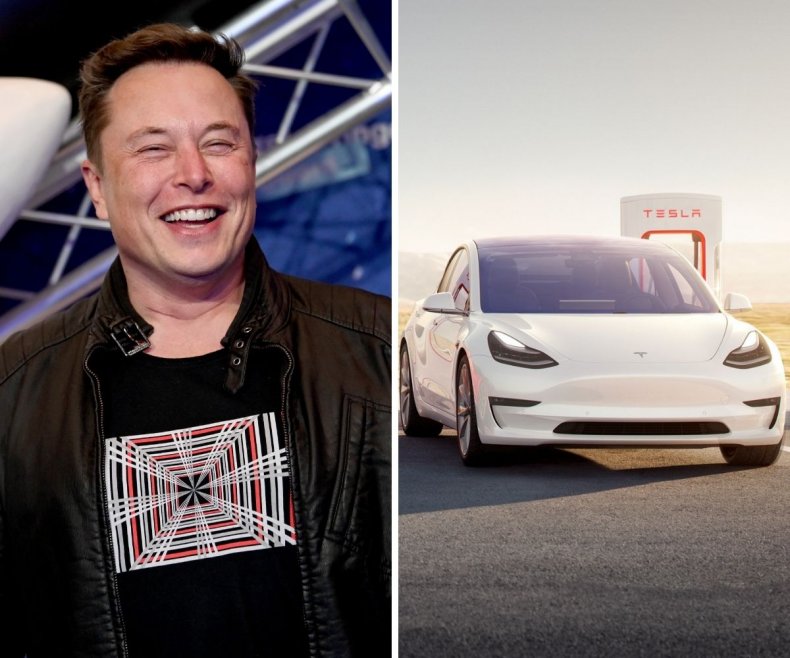 According to Forbes, Musk is now worth $61.9 billion more than Bezos, whose wealth currently stands at $193.3 billion.
Other big names in the rankings include Bill Gates, whose wealth is at $135.2 billion, and luxury brand owner Bernard Arnault and his family, who are worth $187 billion with brands from Louis Vuitton to Moët in their stable.
Musk's new net worth means he is not only the richest person, but is also worth more than some major companies like Exxon Mobil Corp. and Nike Inc.
Due to the stock-based nature of his wealth, Musk actually has few liquid assets, and last year announced on Twitter he planned to sell "almost all" his physical possessions, centering his fortune firmly in the stock market space.
He said his one stipulation is that when he sold the home previously owned by Gene Wilder, it could not "be torn down or lose any [of] its soul."
The Tesla-Hertz Deal Explained
The boost in Musk's fortune came after rental company Hertz bought 100,000 cars from Tesla, Musk's company.
By the end of 2022, this electric car fleet will be in place.
The order from Hertz alone is worth a reported $4.2 billion in revenue, with the first Model 3 Teslas available from early November.
Part of the deal also means customers can use Tesla's superchargers while renting the vehicles. Hertz has vowed to start up its own charging system as it moves towards the largest electric fleet available on the rental market.
In a statement, Hertz CEO Mark Fields said: "Electric vehicles are now mainstream, and we've only just begun to see rising global demand and interest.
"The new Hertz is going to lead the way as a mobility company, starting with the largest EV rental fleet in North America and a commitment to grow our EV fleet and provide the best rental and recharging experience for leisure and business customers around the world."
NFL quarterback Tom Brady has also been brought on board to star in two new advertisements from Hertz, aiming to boost the use of the fleet from customers.
Brady said: "Hertz is changing the game when it comes to the future of mobility and has come through for me time and time again. Although the company has been around for over 100 years, their constant evolution, especially now, is something that is amazing to be a part of."