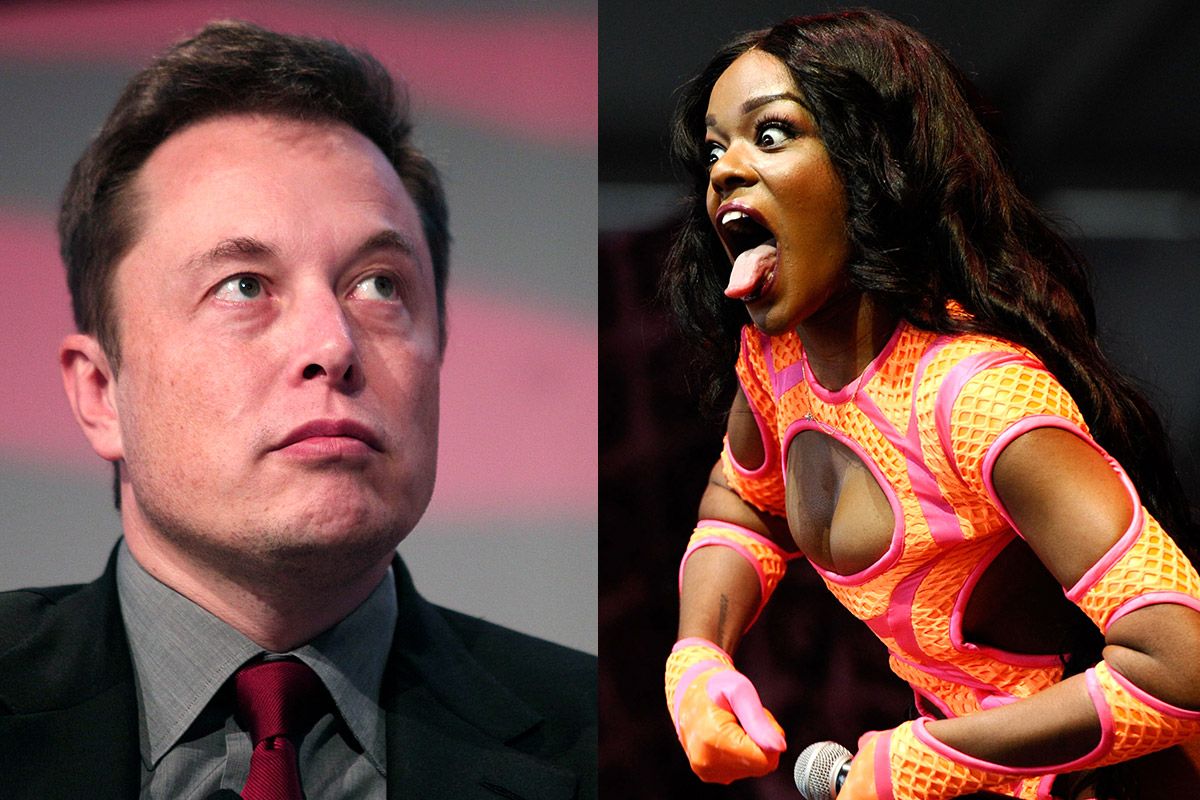 Billionaire CEO Elon Musk has distanced himself from a string of Instagram attacks made by rapper Azealia Banks, saying he has never "communicated with her in any way."
Banks sent waves across social media on Sunday after blasting Musk to her 591,000 Instagram followers, saying that she had been snubbed over the weekend after being invited to Musk's home to record music with his pop star girlfriend Grimes.
In an expletive-ridden tirade via her Stories, Banks alleged Musk was "on acid" while tweeting and called him a "beta male who took steroids and got hair plugs to convince himself he was alpha." The rapper went on to say Musk was "really part of the problem" of while male privilege and colonialism." She also criticized his appearance and said he was a "mutant."
In comments made to Business Insider via Instagram's messaging feature, Banks alleged she had seen Musk in a kitchen "scrounging for investors" after making a controversial tweet. On August 7, the Tesla CEO wrote he had funding "secured" to take his company private. It emerged Monday that he was referring to ongoing discussions with the Saudi Arabian wealth fund.
"He was stressed and red in the face," Banks wrote, adding: "He's not cute at all in person."
Musk's press relations team told Business Insider that the accusation he was on drugs was "utter nonsense." (Some Twitter users joked that Musk spent August 10 talking about "short shorts.") A statement read: "Elon has never even met Ms. Banks or communicated with her in any way."
The short response did not clarify if the American rapper had indeed stayed at his residency in recent days. Tesla did not immediately respond to a request for comment.
Banks said she was at Musk's Los Angeles home from Friday to Sunday last weekend. Based on the updates it was the lack of collaboration that caused the rapper to lash out.
"They invited me here to stay and told me I couldn't bring my boyfriend," Banks wrote, noting that the situation was similar to a "real [life] episode of 'Get Out.'"
She alleged on Instagram: "It was probably some weird threesome sex shit."
Banks's Instagram stories were widely shared across social media on Monday. But the Twitter accounts for Musk and Grimes have yet not referred to any of the allegations made.
Banks's social media posts are often controversial. In June, her Twitter account was deactivated after she posted a series of tweets about gay culture. More recently, she made comments about TV host Nick Cannon, who suffers from lupus. "I wonder if Nick Cannon will do the next season of 'Wild 'n Out' with a colostomy bag," she wrote.
The rapper has also used social media to share her experiences of alleged racism. In May, she tweeted out against Israel following a gig in the country, claiming she had encountered "racist" behavior. Banks previously sought help from her fans to fund a lawsuit against actor Russell Crowe, who she claims spat on her, choked her and used the N-word at a party in 2016.