Elon Musk Non-Committal on Trump After Reinstating Kathy Griffin on Twitter
Twitter CEO Elon Musk announced the reinstatement of controversial Twitter users Kathy Griffin, Jordan Peterson and the Babylon Bee on Friday, while also stating he has yet to make a decision on reactivating Donald Trump's account.
In a tweet regarding new Twitter policies, Musk said that the policy "is freedom of speech, but not freedom of reach."
"Negative/hate tweets will be max deboosted & demonetized, so no ads or other revenue to Twitter," he wrote. "You won't find the tweet unless you specifically seek it out, which is no different from rest of internet."
In a follow-up tweet, the billionaire added: "Kathie Griffin, Jorden Peterson & Babylon Bee have been reinstated," spelling both Griffin and Peterson's first names wrong. "Trump decision has not yet been made."
Griffin was earlier suspended from Twitter for impersonating Musk, while Peterson, a men's rights activist, and the Babylon Bee, a news satire site, were both suspended over reportedly transphobic tweets.
On Friday, Peterson tweeted: "Thanks Elen :)," perhaps making light of Musk's typo of his name.
"Really," he continued, "Thank you sir. Probably best to reinstate Trump too. Let him do what he needs to do, and let the people decide. Right out in the open. Where such things should be decided."
Other Twitter users were wondering who else Musk might bring back onto the platform, with calls for conspiracy theorist Alex Jones to be reinstated, though Musk quickly denied those calls.
Underneath a tweet in which Musk wrote, "What should Twitter do next?" a user wrote: "Bring back Alex Jones!!!!"
"No," Musk tweeted.
The Babylon Bee also celebrated its return to Twitter on Friday, tweeting, "We're back. Let that sink in."
However, Griffin had a bit of a different reaction. On her Instagram on Friday, she posted a screenshot of Musk's tweet along with the caption, "Dear Eilon...I'm going downstairs to my basement of heads. You're up. Xxoo, The Beheader 💅."
Musk has reinstated these accounts despite the rumors that Twitter could be shutting down soon. A reported mass exodus of Twitter employees threatened the platform's ability to stay afloat on Friday, and hashtags #RIPTwitter and #TwitterDown were trending Friday morning. Other calls gained momentum to move to alternate platforms like Mastodon and Tumblr.
Hundreds of Twitter employees were given the option to stay "to build a breakthrough Twitter 2.0" or leave the company. It was reported that hundreds of resignations rolled in on Thursday evening, forcing the closure of Twitter's offices until Monday.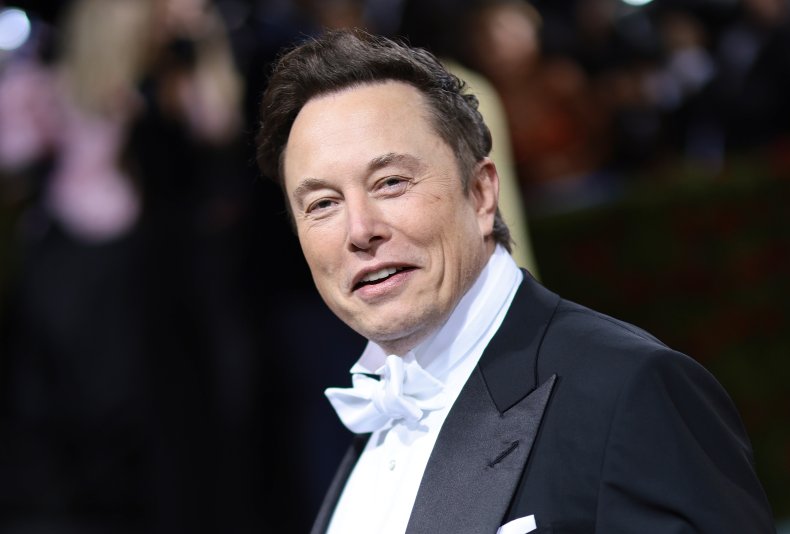 However, despite the mass resignations, Musk tweeted on Thursday, "The best people are staying, so I'm not super worried," and even shared a meme or two about the situation.
Naturally, despite Musk's hopefulness, the future of Twitter remains uncertain.
Newsweek reached out to Twitter, and representatives for Griffin, Peterson, and the Babylon Bee for comment.