Twitter users flooded the site with pictures of Elon Musk and Ghislaine Maxwell after the Tesla CEO bought the social media giant, taking the company private in a deal valued at roughly $44 billion.
On Monday, users rushed to post a 2014 photo of Musk and Maxwell, who was convicted on charges tied to Jeffrey Epstein's sex trafficking ring last year, poking fun at Musk and suggesting that Twitter's new owner would soon ban the image from the platform.
"Post this image while you still can" and "Post this f**kin photo as much as you can," users wrote alongside the picture.
The deal, which is expected to close this year, is the height of a weeks-long saga between Musk and Twitter.
In the span of less than a month, the billionaire became one of the company's largest shareholders and was also offered and turned down a seat on its board.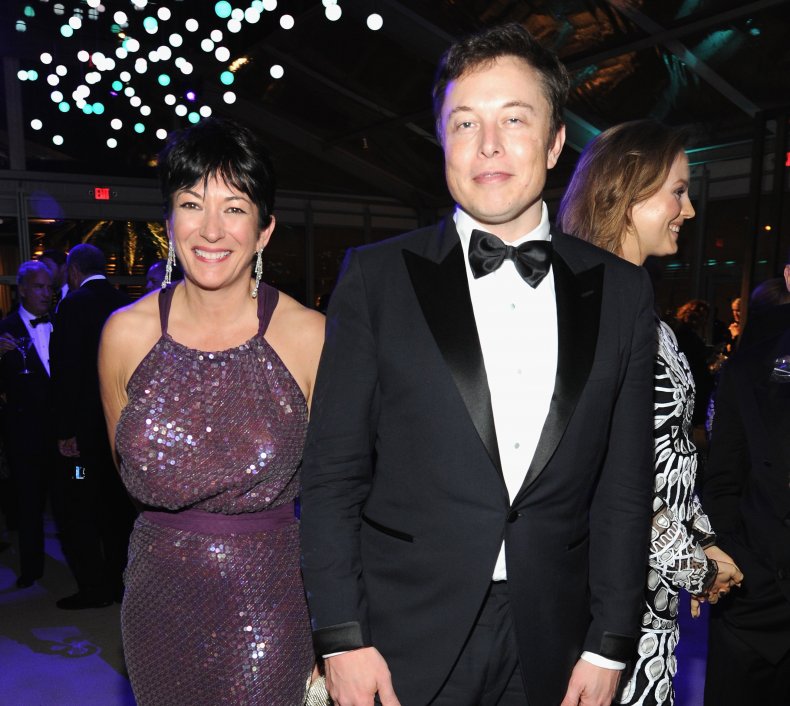 The news that Musk had purchased Twitter was met with both disappointment and celebration from various users.
While Musk has touted his support for using Twitter to promote free speech, his critics have warned of the dangers behind such deals, fearing that he could allow for the spread of disinformation on Twitter or that he may use his influence to escape accountability.
On Monday, Musk tweeted: "I hope that even my worst critics remain on Twitter, because that is what free speech means."
"You have limited time to post this photo of Elon Musk and Ghislaine Maxwell before it gets banned from Twitter," one user wrote.
Another user captioned the picture, "last time elon musk bought something that was roughly 14 years old."
Musk has denied knowing Maxwell several times, saying the photo is a product of coincidence after both of them were invited to the same Oscars afterparty.
"Don't know Ghislaine at all. She photobombed me once at a Vanity Fair party several years ago," Musk tweeted in July 2020. "Real question is why VF invited her in the first place."
A year earlier, his spokesperson had also issued a statement saying: "Ghislaine simply inserted herself behind him in a photo he was posing for without his knowledge."
In December, a jury in New York federal court found Maxwell guilty on five of six federal charges, including sex trafficking of a minor, transporting a minor with the intent to engage in criminal sexual activity and conspiracy.
Her request for a retrial was denied earlier this month by a federal judge. She is scheduled to face sentencing on June 28.
Newsweek reached out to Musk for comment.