Elon Musk Refutes Report That Tesla Will Build Latest Plant in Russia
Elon Musk shot down a rumor that Tesla had decided to build its next plant in Russia.
The report originated from Russian news site Arguments of the Week and cited unnamed sources in the country's Ministry of Industry and Trade as well as the Chamber of Commerce and Industry. The sources, the outlet claimed, confirmed the news "at once." It also claimed that the plant would be but in Korolev, an industrial area just outside Moscow that has been called "the heart" of the Russian space industry.
Musk, the CEO of Tesla, responded to the report after he was tagged in a tweet. While he shot down the idea, his phrasing did not explicitly shut the door on the idea.
"Tesla has not yet decided on a fourth Gigafactory location," Musk tweeted.
"Gigafactories" are Tesla's massive production facilities designed to meet their projected production needs for electric cars and other associated products. The first of these facilities began production in 2016 and is located just east of Reno, Nevada. Two more Gigafactories opened in Buffalo, New York, and in Shanghai in 2017 and 2019, respectively.
Musk's reference to a hypothetical new plant as "a fourth Gigafactory" raises some questions. Tesla already has two new Giga facilities under construction in Berlin and Austin, Texas.
Newsweek has reached out to Tesla to clarify what Musk might have meant by this statement.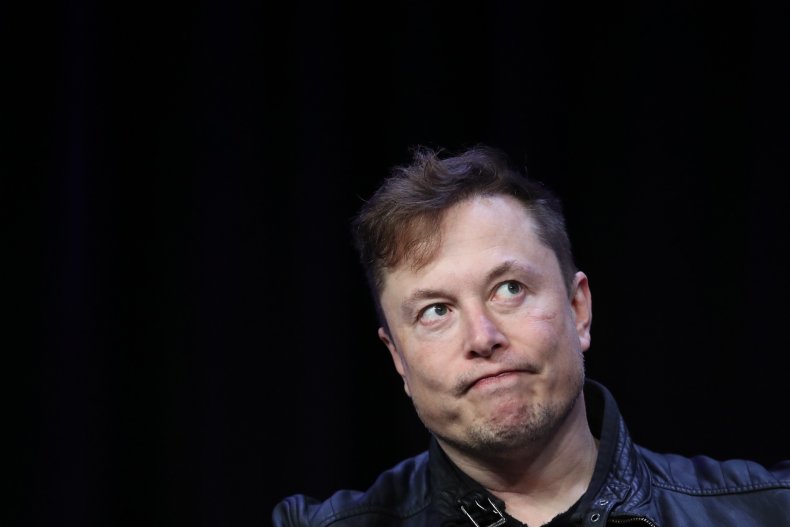 The dubious report cited an appearance Musk made at the Novoye Znanie educational event in May, at which he said that Tesla is considering Russia as a potential home for a new facility.
"We have a factory in Shanghai, we are also building in Berlin, Texas, California, and we want to have factories in other parts of the world," the billionaire said. "We are potentially considering Russia."
Barring a full-on Gigafactory, Musk also said at the event that a Tesla representative office could open in Russia soon. Arguments of the Weekclaimed that Governors from multiple Russian regions have been wooing Musk with promises of land and special privileges.
Musk also recently attempted to distance himself from claims made by Texas Governor Greg Abbott. In response to accusations that the state's restrictive new abortion law would drive businesses away, Abbott claimed to have heard support from many business leaders, including the CEO of Tesla.
"Elon consistently tells me that he likes the social policies in the state of Texas," Abbott said during a September 2 appearance on CNBC. He further claimed that the tech titan "had to get out of California because in part of the social policies."
"In general, I believe government should rarely impose its will upon the people, and, when doing so, should aspire to maximize their cumulative happiness," Musk tweeted in response to Abbott's claims. "That said, I would prefer to stay out of politics."