When Elon Musk took the stage to host Saturday Night Live last week, controversy ensued, with cast members expressing their displeasure on social media. And yet, it was on another front entirely that Musk made news on Saturday night, announcing casually that during his opening monologue that he was "making history tonight as the first person with Asperger's to host SNL."
He received enormous applause for the revelation from the audience, though Twitter was quick to point out that former SNL cast member Dan Aykroyd was the actual first autistic person to host the show back in 2003.
Still, despite the pushback, some of it justified, Musk's announcement represents a small but significant milestone in the history of neurodiversity. When you consider how few autistic public figures of his stature there are, his mere mention of his neurodivergence is a potential gateway to greater visibility and acceptance.
In 1986, Temple Grandin broke barriers when she published her book Emergence, making her one of the first people to speak publicly about her autism, and for decades she was almost singularly synonymous with autism, with an award-winning HBO movie about her life. But outside science and academia, there have been few celebrities on the spectrum to truly break through into the public consciousness, a lack of visibility has created a misperception of what autism is.
I can attest to this because I'm autistic, and until I was diagnosed at 25, I had wrongly associated it with being confined to a particular type of person with unusual behavioral issues and more pronounced learning disabilities. While that's true for many, it doesn't embody the full dimension of people who comprise the spectrum.
For Elon Musk to proudly declare he has Asperger's is significant, considering he's one of the wealthiest people in the world and seen by many as a pop culture icon. Whatever one makes of his controversial persona, it's affirming to see someone so accomplished proudly share he's on the spectrum when for so long, that's been considered an unspeakable thing. When he made his statement and received applause, it was nice to see. I also recognized for the first time some of the traits we share, notably, his bobbing shoulders and the wavy cadence to his speech.
Musk's casual mention of autism in his monologue also signals a broader cultural shift in the way society perceives marginalized identities. But his announcement also comes with a certain civic responsibility. According to MarketWatch, 85 percent of college grads on the autism spectrum are unemployed, compared to the national unemployment rate of 4.5 percent. And according to the A.J. Drexel Autism Institute, young adults on the autism spectrum have the lowest employment rate among people with disabilities. 42 percent of young adults in their early 20s on the autism spectrum have never held a paying job, a figure that's even lower for autistic young adults who are Black and Hispanic.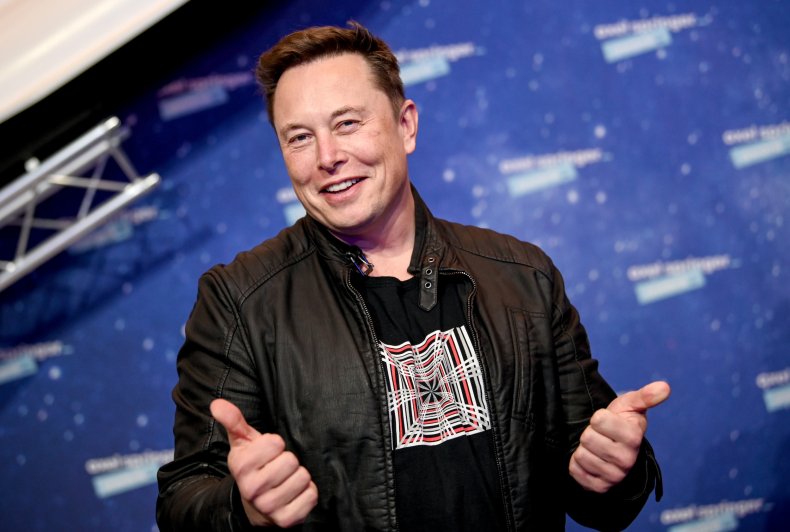 "I think the bigger point is that Autistic people have a higher unemployment rate than a lot of other people with disabilities," autistic writer and author of the forthcoming book "We're Not Broken" Eric Garcia explained. "They have trouble not just getting jobs but retaining jobs. They have trouble also moving up in companies."
"I'm glad that Musk is proud enough of who he is as an autistic person to announce it on TV, but the bottom line is what kinds of support and accommodations he offers to the other folks on the spectrum who work at his companies," Steve Silberman, the author of a bestselling book on the history of autism, "NeuroTribes," told me.
There's precedent for such an initiative. Companies like Microsoft and Google have made successful recruitment efforts for autistic and neurodivergent people with support for accommodations. And this kind of effort could help Musk offset some of the controversies he's mired in, like spreading misleading information about COVID-19, and his less than stellar reputation on the labor front.
Musk may not be the ideal role model for the autistic community and its urgent needs, but with so few public figures to look up to, the significance of his announcement can't be dismissed either. Many people admire the billionaire, and it's exciting that he has admitted that he's a member of the autism community.
Given the fact that autistic adults were virtually invisible to society until Temple Grandin's "coming out" in the 1980s, the billionaire's celebration of his neurodivergence is a sign of social progress. No longer something to be feared, it's something to take pride in.
It took me over two decades to feel that for myself.
Peter Fox is a social commentary writer and neurodiversity advocate. His writing has appeared in The Forward, The Advocate, and Tablet Magazine. Follow him on Twitter @thatpeterfox.
The views in this article are the writer's own.