Elon Musk Says Tesla Will Be a Trillion-Dollar Company Within a Decade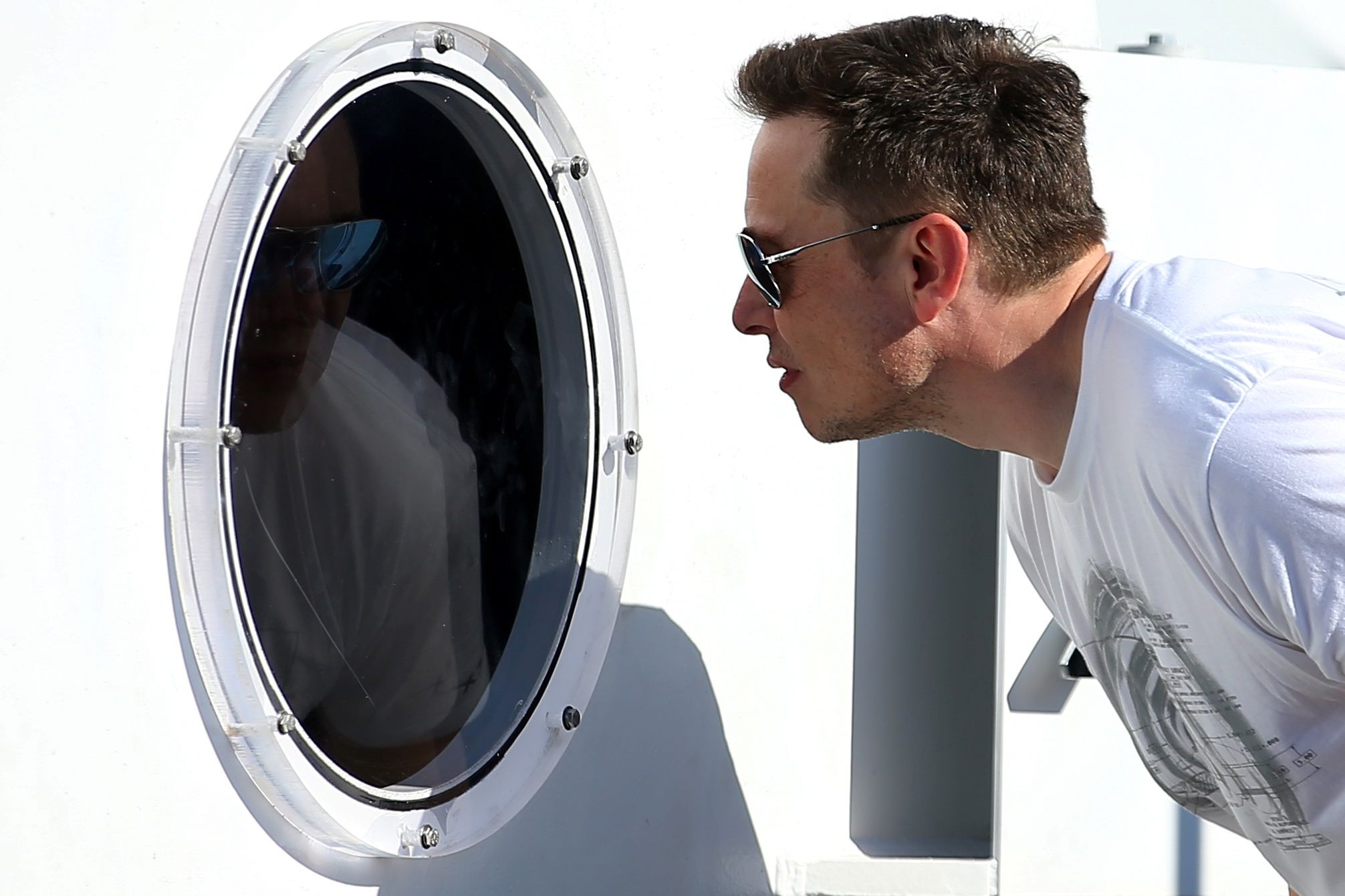 Tesla CEO Elon Musk believes the electric car maker will be worth more than a trillion dollars within the next ten years and he's betting billions that it will achieve this growth.
In an interview with the New York Times, Musk outlined a series of valuation targets for Tesla that form part of a new compensation plan for the company. If the lofty targets are not met, Musk will not be paid.
"If all that happens over the next 10 years is that Tesla's value grows by 80 or 90 percent, then my amount of compensation would be zero," Musk said. "I actually see the potential for Tesla to become a trillion-dollar company within a 10-year period."
The 12 targets rise in $50 billion increments, starting at $100 billion. Tesla is already the most valuable car maker in the United States, having overtaken General Motors last year. The company's market cap is currently around $59 billion.
Musk has been relatively transparent about his goals for Tesla, publishing a "master plan" in 2006 that described how the company would build an affordable electric car by first building an electric sports car that would fund it through its sales.
The unveiling of the Model 3 in 2016 marked the culmination of this plan and prompted a second master plan from the serially successful entrepreneur.
If successful, this will be fulfilled when a fleet of self-driving Tesla vehicles operate as autonomous taxis, allowing Tesla owners to make money from their car when they are not using it.
Read more: Elon Musk's Master Plan is absurd, vague and brilliant
Musk's other ventures include the rocket company SpaceX and the non-profit artificial intelligence research firm OpenAI. Like Tesla, these businesses were established using funds from the sale of PayPal, which he co-founded.
Musk says that he has never been motivated by personal wealth, though money is important to him to achieve his ambitious goals—one of which is the trillion-dollar endeavor of transforming humanity into a multi-planetary species.
As a Tesla employee, California law dictates that Musk is paid minimum wage, though he does not cash the $37,000 check that is written out for him each year.
"It just ends up accumulating in a Tesla bank account somewhere," he said. "None of it is intended for dynastic wealth creation. The reason that it's important to me personally is that there's some pretty big things that I want to do."