Elon Musk Sells $5m of Flamethrowers in 48 Hours, as Apple Founder Calls Him 'Just a Good Salesman'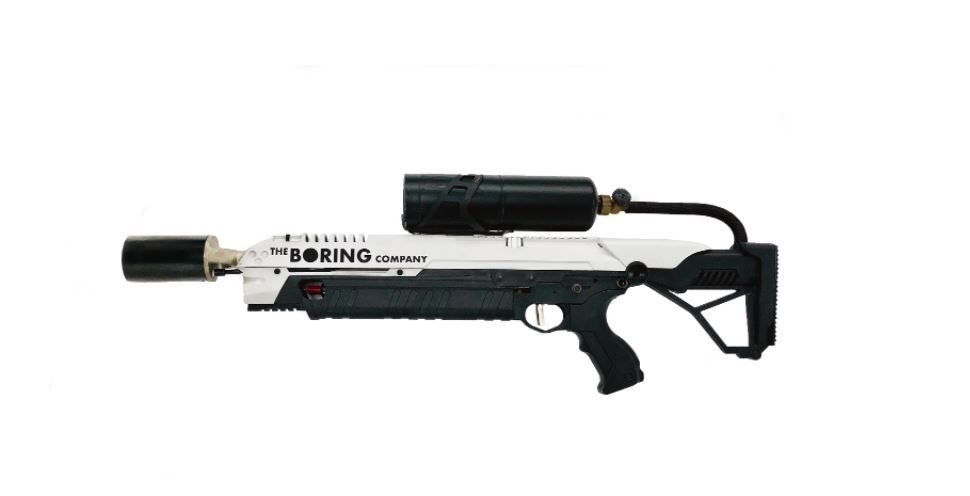 When Elon Musk announced that he was fed up with Los Angeles traffic and planned to start a tunnel digging company—named The Boring Company—in order to bypass it, people assumed he was joking. Less than a year later, Musk began sharing images of the first tunnels being dug under the city.
Then when Musk announced in December that he was going to fund The Boring Company by selling flamethrowers, many still thought that the billionaire polymath was joking.
It would not be the first joke that Musk has made on Twitter—he recently shared a spoof article that claimed Tesla is working on a Carless Driver—but in the hyperreality that Musk seems to exist in, jokes often come to fruition.
Just over a month after announcing the unusual merchandise, The Boring Company flamethrower was unveiled with a tweet from Musk: "Say hello to my little friend..."
It is the second fundraising merchandise to be released by The Boring Company, following on from "the world's most boring hat" in October. The $20 baseball cap quickly sold out, generating $1 million of revenue for the nascent company. If all 20,000 flamethrowers sell out, The Boring Company will be in line for a $10m windfall.
Within 48 hours of opening pre-orders for the flamethrower, Musk revealed that over half had already been sold—as well as 3,000 $30 fire extinguishers. Musk even joked that the fire extinguishers were overpriced, with the website stating: "You can definitely buy one for less elsewhere, but this one comes with a cool sticker."
It is most likely the fastest-selling flamethrower of all time but this ability to shift products has been questioned by another Silicon Valley luminary in the form of Apple co-founder Steve Wozniak.
Wozniak has previously been one of Musk's biggest supporters, saying in an interview last year that he backed Tesla over Apple for pushing the technological frontier forward. But speaking at Stockholm's Nordic Business Forum this week, Wozniak cited delayed production schedules for the Tesla Model 3 in suggesting Musk's sales prowess may be disguising style as substance.
"I love that car, but the trouble is Elon Musk is portrayed in a lot of movies with a lack of faith and trust," Wozniak said. "What he says, can you really believe him? Is he just a good salesman, like [Steve] Jobs, and may not be there [in the end]?"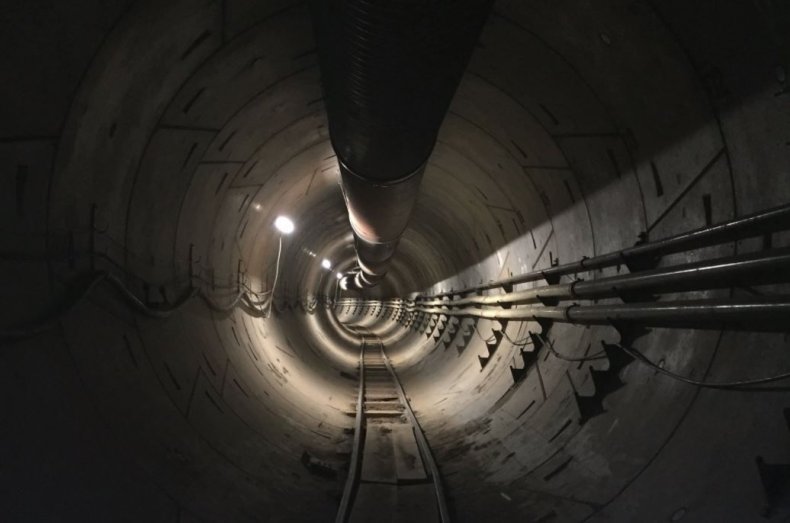 The Boring Company—named by Musk's on-again-off-again girlfriend Talulah Riley—is just the latest venture of the serially successful entrepreneur. Having made his fortune selling the online payments firm PayPal, Musk has since gone on to found the most valuable car manufacturer in the U.S., and a private space company that has ambitions to make humanity a multi-planetary species.
Read more: Elon Musk's Master Plan is absurd, vague and brilliant
Tesla and SpaceX were both deemed almost-certain failures when they were launched, as there had been no precedent for a successful electric car company or a profitable private space firm.
It remains unclear how well The Boring Company will live up to its stated goal of eliminating "soul-destroying traffic," but if it does fail, it could always make its fortune selling ever-more bizarre merchandise.