Who is Shivon Zilis? Elon Musk Reportedly Had Twins With Neuralink Exec
The richest man in the world, Elon Musk, fathered two children with one of his top executives in 2021, according to court documents.
The documents, obtained by Business Insider and published on Wednesday, show that Musk had twins in November of 2021 with Shivon Zilis, director of operations and special projects at Neuralink, a company he owns.
In April of this year, Musk and Zilis filed a petition to change the twins' names to have their father's last name and Zilis' last name as part of their middle name, according to an Insider report.
The full names of the children were not revealed by Insider to protect their privacy. In May, the name change was approved by an Austin, Texas, judge.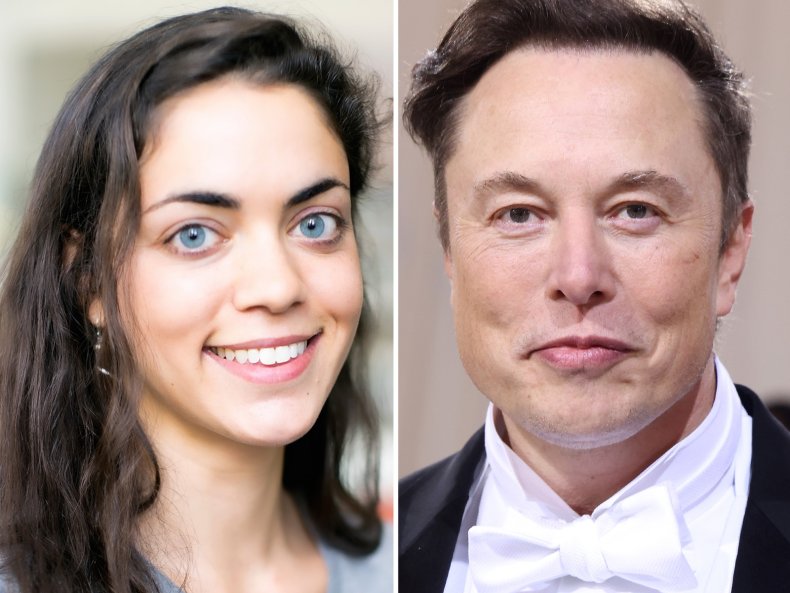 Musk welcomed the twins only weeks before he and Claire Boucher, who also goes by the stage name Grimes, had their second child via a surrogate in December.
Musk, who has an estimated net worth of about $220 billion, now has nine known children, including the newly discovered twins. He has five children with his first wife, Justine Musk, and two with the singer Grimes.
Zilis, aged 36, was born in Ontario, Canada, and studied economics and philosophy at Yale, receiving her bachelor's degree in 2008.
While at college, she played goalie on the women's hockey team. She has been pictured on social media surfing, zip-lining and ice climbing, according to the Insider report.
After graduating she worked at IBM and later at Bloomberg Beta, a venture capital fund. While there she led investment efforts in data and machine learning.
The firm where Zilis currently works, Neuralink, seeks to create human-machine interfaces. She began working at the company in May of 2017, according to a Guardian report.
The Insider report claimed Zilis met Musk through her work with OpenAI, the artificial intelligence research-and-deployment non-profit Musk co-founded in 2015.
In 2017, she moved to Telsa, Musk's electric vehicle company, and worked as a project director, deploying her AI expertise on the autopilot and chip-design teams.
Musk has repeatedly highlighted his views on potential global population decline and insisted the world needs more people.
"We should be much more worried about population collapse," Musk tweeted on January 18.
"UN projections are utter nonsense. Just multiply last year's births by life expectancy. Given downward trend in birth rate, that is best case unless reversed.
"If there aren't enough people for Earth, then there definitely won't be enough for Mars."
Musk has also spoken about the role he plays as father for his multiple children by different mothers.
Musk told the New York Times in 2020 that he doesn't play a prominent part in his kids' lives when they are very young.
"Right now there's not much I can do. Grimes has a much bigger role than me right now," he said. "When the kid gets older, there will be more of a role for me. I think just doing what I've done with my other kids."
He admitted that he does try to take his children with him on adventures though. In the same interview he said: "If I have a trip for Tesla to China, for example, I'll bring the kids with me and we'll go see the Great Wall or we took the bullet train from Beijing to Xian and saw the Terracotta Warriors."
Newsweek has contacted Elon Musk for comment.