Elon Musk Shocked by Thai Cave Backlash: 'Something's Messed up If This Is Not a Good Thing'
Tesla founder Elon Musk has been left bewildered following a wave of backlash for his attempt to help save the Thai soccer team and coach trapped in a cave.
All 12 boys and the coach have now been successfully rescued by dive crews following weeks trapped underground. In the midst of the rescue effort, Musk sprung into action to build a small tube submarine that could fit the boys inside and safely transport them through the waters.
Musk had sent engineers to Thailand and eventually arrived himself. He was testing the Wild Boar—the child submarine, named after the boys' soccer team—in pools in the United States. Despite quick work, and the small submarine arriving in Thailand as four boys were still trapped, it was not used in the rescues.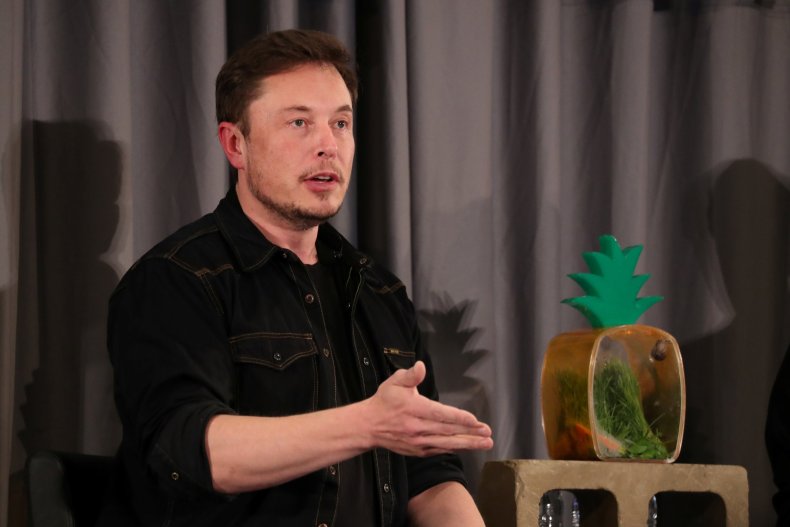 Musk described his Wild Boar as being "a tiny, kid-size submarine" which uses parts from the Space X Falcon rocket as the hull.
"Light enough to be carried by two divers, small enough to get through narrow gaps," Musk said. "Extremely robust."
Once local authorities decided not to use Wild Boar, Musk became an easy target on social media. Reports emerged of the Thai rescue chief describing the submarine as "not practical", but Musk refuted a story by the BBC.
"The former Thai provincial governor (described inaccurately as 'rescue chief') is not the subject matter expert," Musk tweeted. "That would be Dick Stanton, who co-led the dive rescue team."
Musk also tweeted an image of an email chain with Stanton. Musk was told by email "It is absolutely worth continuing with the development of this system."
On Twitter, Musk responded to another user's tweet and said the reaction he received has "shaken" his opinion of many people. "The hatred being spewed about @elonmusk is ridiculous," Twitter user Dave Temkin wrote. "Any engineer always needs a backup plan. He tried to help in the best way he knew how."
Musk responded: "This reaction has shaken my opinion of many people," he said. "We were asked to create a backup option & worked hard to do so. Checked with dive team many times to confirm it was worthwhile. Now it's there for anyone who needs it in the future. Something's messed up if this is not a good thing."
Despite some calling the whole thing a PR stunt, Musk has already taken up another project. He has now pledged to fix the water contamination issue in Flint, Michigan. "Please consider this a commitment that I will fund fixing the water in any house in Flint that has water contamination above FDA levels. No kidding."
His claims were quickly followed up by the mayor of Flint, Karen Williams Weaver. "Mr Musk, I am the Mayor of Flint. I would like to have a conversation with you about Flint's specific needs," Weaver wrote.
"Sure, will call tomorrow," Musk responded.