Watch Elon Musk's 'Skate' Sled Blaze Under Los Angeles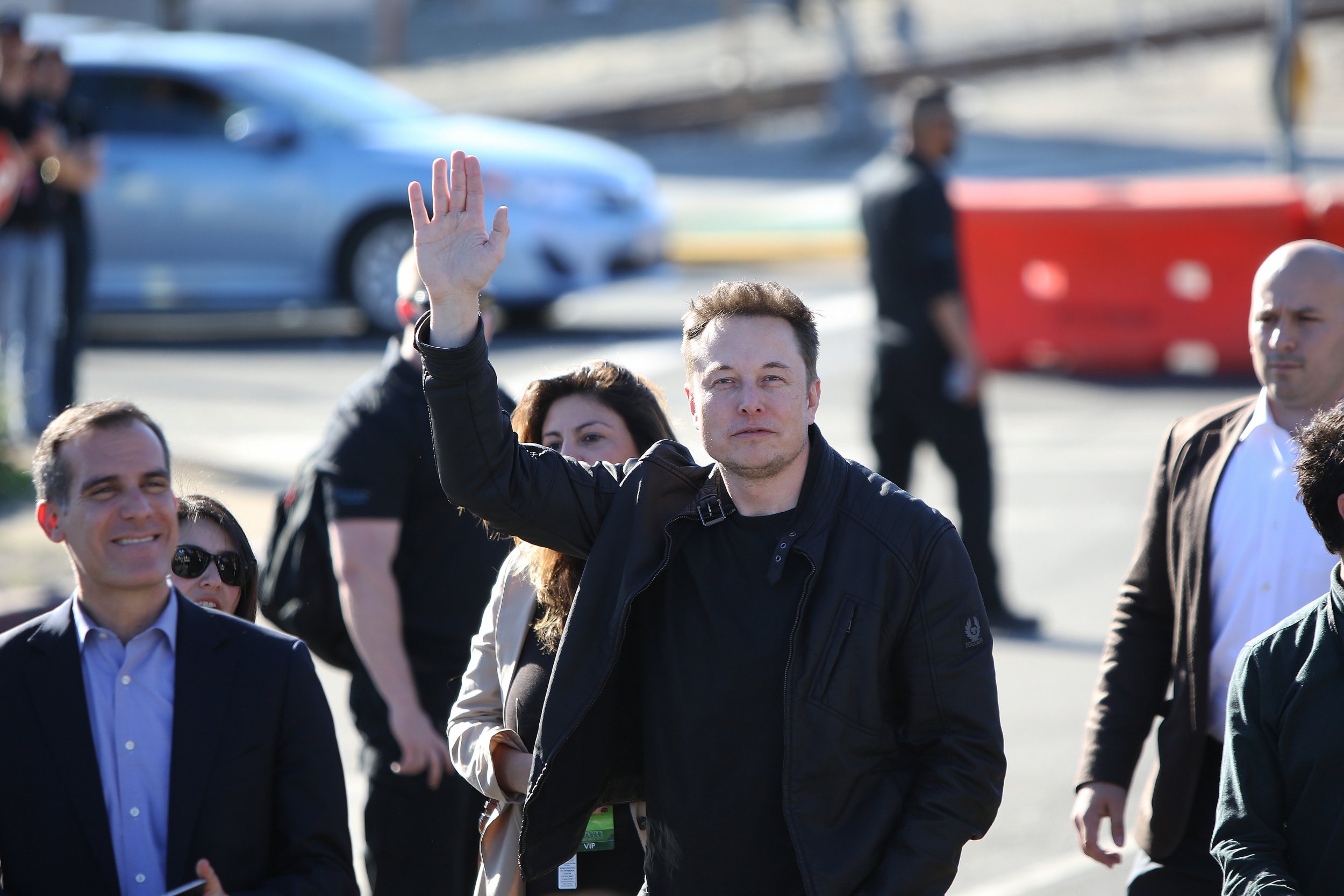 Billionaire and Space X founder Elon Musk unleashed a number of photos and videos of his transportation tunnel project beneath Los Angeles Friday morning. But the coolest thing the Tesla creator flashed was a video of his blazingly fast electric sled.
Musk boasted the sled, or "skate," could travel up to 125 miles per hour, potentially moving cars from Los Angeles to Westwood in five minutes. Though he did warn watching the test run could lead to seizures or motion sickness, just like video game companies warn epileptics of their fast-shifting, high-resolution graphics.
Another way to see it is Luke Skywalker's submersion into the ridges of the Death Star before he blows it up with a single shot in "Star Wars: A New Hope." Or "Tron" or something like that.
Entitled The Boring Company, Musk is hoping the tunnel system could not only connect Space X's headquarters in Hawthorne, California to Los Angeles International Airport but could also serve as a means to transport cars below the metropolis' notoriously awful traffic.
Newsweek subscription offers >
While also including a tongue-in-cheek picture of a pet snail named Gary, Musk posted pictures of the "boring" machine that was used to create the tunnels for the sled's track.
Musk said the first tunnel, when it reaches full length, would begin its run from the airport and make stops in Culver City, Santa Monica, Westwood and Sherman Oaks, with hopes of expanding all across Los Angeles.
The videos have resulted in hundreds of thousands of views and the photos garnered tens of thousands of likes, but the expansion of the tunnels is still in question. The Los Angeles City Council has yet to give Musk the approval necessary to extend the tunnels around the city, Wired reported in January.
Still, Musk's goal not only has merit but it could potentially solve a traffic problem that's plagued Los Angeles' packed highways and streets for decades. Most recently, a traffic study found Los Angeles has the most backed-up traffic in the world. Inrix, a transportation analytics company, found Angelenos spent 104 hours each in heavy traffic at peak travel times last year, according to CNBC. Los Angeles was well ahead of second-place Moscow's 91 hours and New York City's third-ranked 89 hours.
From a monetary standpoint, traffic also can be quite draining. The study found that on average being stuck in traffic cost a U.S. driver $1,400 last year and almost $300 billion total across the country.
Watch Elon Musk's 'Skate' Sled Blaze Under Los Angeles | U.S.