Elon Musk Slammed for Posing With Fake Fired Employees As Workers Lose Jobs
Tesla CEO and Twitter owner Elon Musk is dividing the internet again after his latest joke.
Musk took control of Twitter last month, finalizing a months-long $44 billion deal. Since his takeover, Musk has been criticized for firing top Twitter executives and thousands of Twitter employees. He also has received a mixed response to his Blue Verified plan, a subscription service in which users must pay $8 a month to receive the blue checkmark next to their account name. Blue Verified's relaunch has been delayed to later this month.
Shortly after the mass firing was announced, two pranksters walked around San Francisco outside of Twitter's headquarters pretending to be fired engineering employees. When media interviewed the men, the pranksters gave their names as Rahul Ligma and Daniel Johnson. However, it was later discovered the pranksters never worked at Twitter and Newsweek reported that the name "Ligma" came from a crude meme about an invented illness.
At the time, Musk praised the joke as "one of the best trolls ever".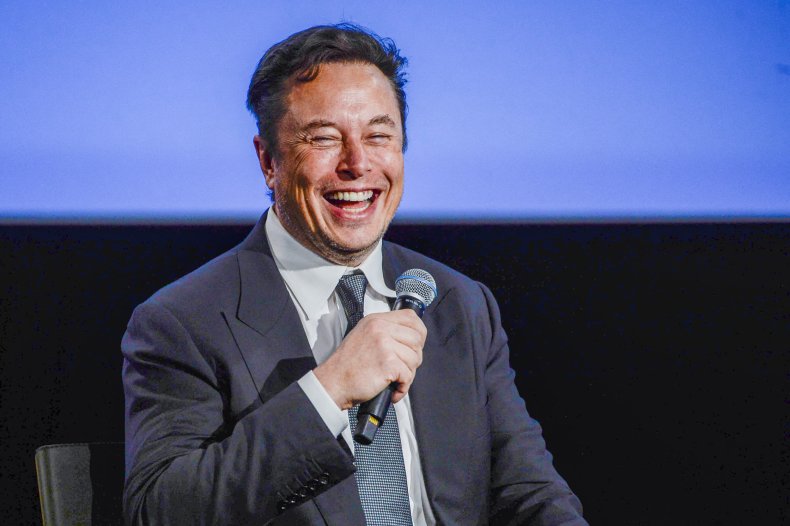 On Tuesday, Musk tweeted a photo of himself between the pranksters in front of a large Twitter logo. The pranksters wore nametags that read "Rahul" and "Daniel."
"Welcoming back Ligma & Johnson!" he tweeted.
He then responded to his own tweet with: "Important to admit when I'm wrong & firing them was truly one of my biggest mistakes."
The two tweets have a combined one million interactions, and the Internet is divided between criticizing Musk's prank as disrespectful and thinking the joke was top-notch. Many responses came from Twitter users who thought the joke was cruel to the real Twitter employees who were fired.
"Making fun of firing people while you fire people tells us all exactly what kind of boss you are," @Jrotindo tweeted.
"you really have nothing better to do with your time?" @ChicagoPhotoSho tweeted.
@YNStout tweeted that the joke was genius, to which @inesC0des replied: "I wouldn't say genius. I would say that's even more disrespectful towards the people who actually did get fired."
"Like! When did humans get so evil. Normally this would be a PR disaster for Elon, but everyone's just making jokes instead," @zee_web3 tweeted.
Some seemed to not understand the joke and praised Musk for righting a wrong.
"Only a wise man with courage admits when wrong. Thank you for being you. We love you," @EvasTeslaSPlaid tweeted with a heart emoji.
"Wait a minute, wasn't that a staged stunt? I thought there weren't any records of those two working there?" @spanishkitten76 tweeted.
"Half the people in these comments don't get the joke, which makes it even more hilarious," @21million2140 tweeted, to which one user responded, "what's the joke bro?"
Newsweek reached out to Twitter for comment.