Elon Musk Says Tesla Model S Crash Media Coverage Is 'Messed Up'
Tesla co-founder Elon Musk has slammed recent coverage of a road traffic collision involving one of his company's electric vehicles, which was reportedly on autopilot mode.
The billionaire entrepreneur hit back at the Washington Post's decision to put the story on its front page, calling it "messed up."
The incident involving the Tesla Model S occurred on May 11 in South Jordan, Utah, when an unidentified 28-year-old female ran a red light and crashed into the back of another vehicle at 60 miles per hour. Witnesses said the car "did not brake or take any action to avoid the collision" but the driver has since admitted to police that she had been looking at her phone prior to the collision.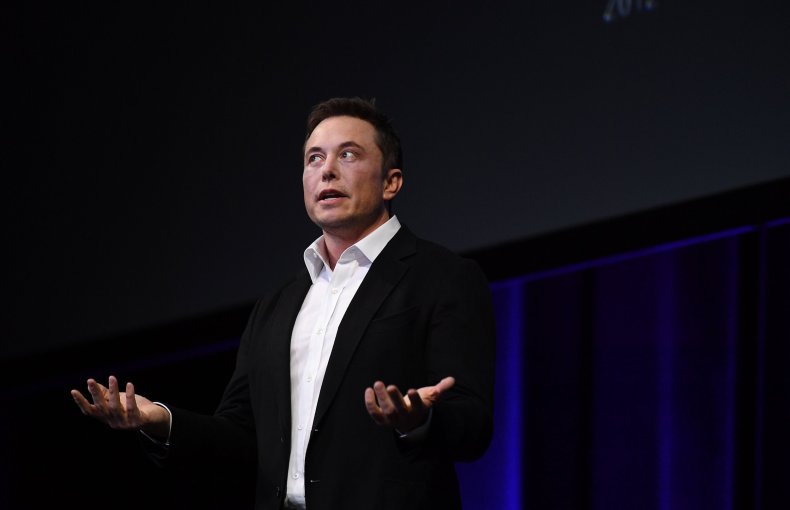 The Tesla driver, who claimed to be using the autosteer feature, was transported to hospital with a broken right foot, while the driver of the vehicle that was hit was checked for injuries related to whiplash but not admitted for further checks. The crash took place on a wet road at 6:38 p.m.
"This remains an active investigation and the South Jordan Police Department is currently working with technicians from Tesla to gather and review data stored within the vehicle, which may take several days," police sergeant Samuel Winkler said in a statement published online this week.
"As a reminder for drivers of semi-autonomous vehicles, it is the driver's responsibility to stay alert, drive safely, and be in control of the vehicle at all times," Winkler added.
"Tesla makes it clear that drivers should always watch the road in front of them and be prepared to take corrective actions. Failure to do so can result in serious injury or death."
In the wake of the collision, Musk took to Twitter and attacked The Washington Post's prominent coverage of the incident.
"It's super messed up that a Tesla crash resulting in a broken ankle is front page news and the ~40,000 people who died in US auto accidents alone in past year get almost no coverage," he tweeted.
"What's actually amazing about this accident is that a Model S hit a fire truck at 60 m.p.h. and the driver only broke an ankle," he added. "An impact at that speed usually results in severe injury or death."
Responding to a user who indicated that Tesla's autopilot function still needs safety tweaking, Musk stated: "It certainly needs to be better & we work to improve it every day, but perfect is enemy of good. A system that, on balance, saves lives & reduces injuries should be released."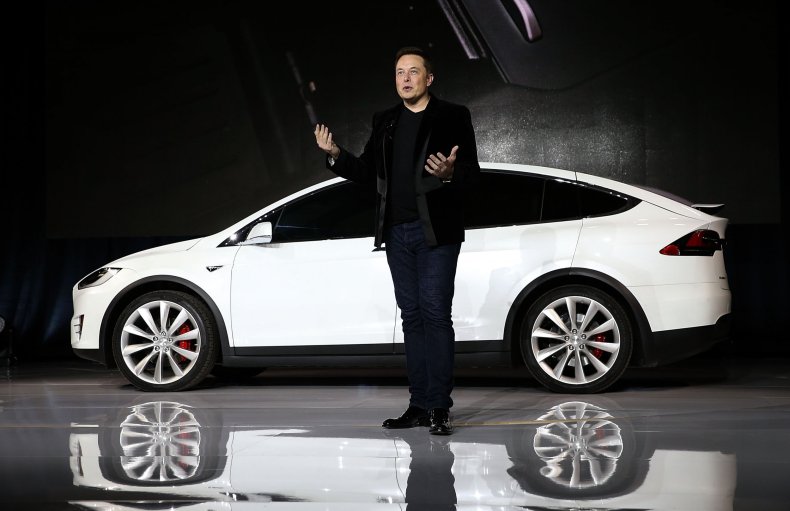 A Tesla spokesperson told Newsweek on Tuesday: "Tesla has not yet received any data from the car and thus does not know the facts of what occurred, including whether Autopilot was engaged."
Last week, the company confirmed that it was cooperating with Florida authorities after a collision involving its Model S resulted in the death of two teenagers. Police believe speed played a role and that the autopilot function was likely not switched on at the time of the accident. "Our thoughts are with the families and friends affected by this tragedy," a Tesla spokesperson told Newsweek at the time.