Elon Musk Shows Off 27-Engine, $90 Million Falcon Rocket That He Expects to Fail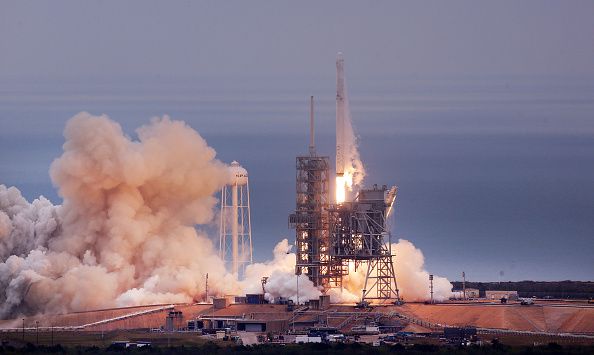 Elon Musk, creator of the space travel company SpaceX, tweeted photos of the latest rocket that will attempt a launch early next year. But the massive 27-engine rocket likely won't get too far off the ground when it finally takes off in Cape Canaveral, Florida.
The Falcon Heavy is almost complete by the looks of the photos Musk shared in the early hours of Wednesday morning. When the rocket is finished, it will be capable of carrying about 140,600 pounds of cargo into low-Earth orbit, one of the most powerful in history. SpaceX also plans for the Falcon Heavy to be able to carry 37,000 pounds all the way to Mars eventually.
But the rocket has been repeatedly delayed, and even Musk himself has low expectations for the upcoming launch, which is scheduled for January.
"I hope it makes it far enough away from the pad that it does not cause pad damage," said Musk in July. "I would consider even that a win, to be honest."
The rocket was meant to debut in 2013 but was delayed until early 2016. The company attempted the launch of a smaller rocket, the Falcon 9, in September of last year, but it exploded on the launchpad, causing another delay for the Heavy. Musk, who is usually optimistic about his company's creations, may be hesitant to make promises given the number of setbacks.
The rocket combines three reusable Falcon 9 cores attached to one another, which boosts the power but also triples the vibrations during launch. The 27 engines combined need to remain stable enough to carry such large payloads, something that's proved challenging.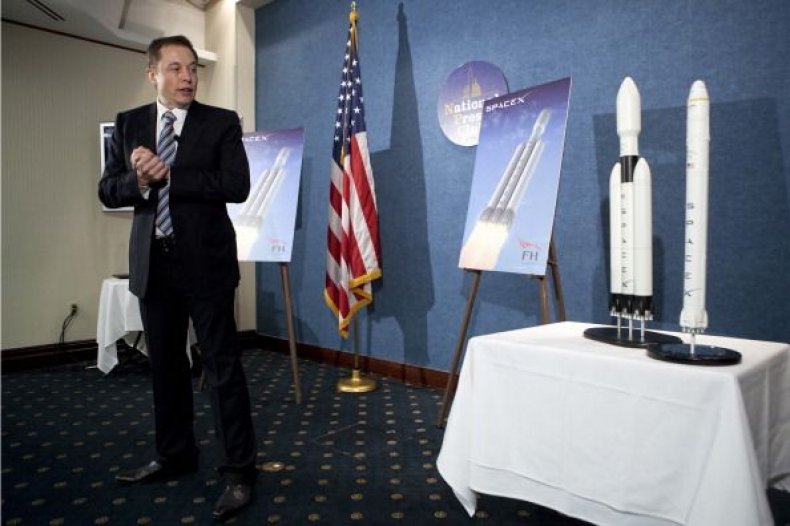 The most recent photos show significant progress on the Falcon Heavy. The three cores are strapped together, and appear to only be missing the payload and the nose cone.
The payload for this launch, according to a previous tweet from Musk, will be his own "midnight cherry" Tesla Roadster. There doesn't need to be a payload to launch, but possibly for the sake of theatrics, Musk is putting his high-tech car on the line to test the boundaries of the Falcon Heavy. Any customer who wants to send something into space would have to pay the $90 million price tag that SpaceX charges for a launch of the Heavy.
"Destination is Mars orbit," tweeted Musk about putting his Roadster into the rocket. "Will be in deep space for a billion years or so if it doesn't blow up on ascent."