Elon Musk's SpaceX Falcon Heavy: Everything You Need to Know About the World's Most Powerful Rocket About to Launch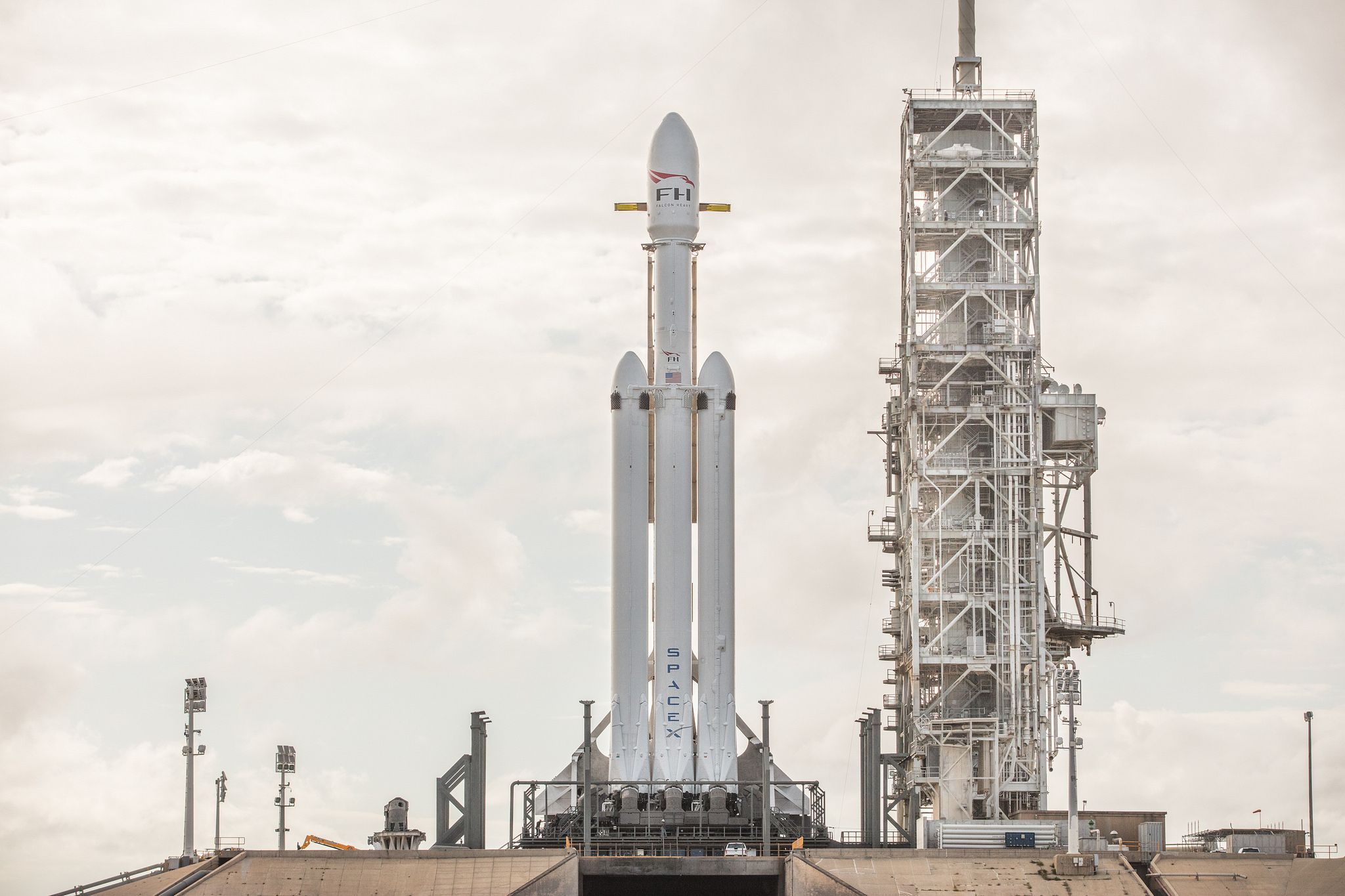 Updated | CEO Elon Musk announced SpaceX was making the most powerful rocket in a generation back in 2011. After years of speculation and delays, the company's Falcon Heavy is finally set to blast off on Tuesday.
We know it's massive and we know it has something to do with Mars—but what really makes the spacecraft special?
How powerful is it really?
It has been reported time and again that, on lift-off, Falcon Heavy will be the most powerful operational rocket in the world. But, for most of us, that probably doesn't mean all that much. For comparison, the spacecraft has more than twice the payload capacity of the next most powerful rocket, United Launch Alliance's Delta IV Heavy.
The first stage of the Falcon Heavy straps three Falcon 9 rocket cores together—the same vehicle which has shipped supplies to and from the International Space Station a number of times. The Falcon Heavy's 27 engines will create more than 5 million pounds of thrust at lift-off. That's the equivalent of about 18 jumbo jets.
Shortly after lift-off, two of the nine-engine cores will separate and make their way back to Earth. According to SpaceflightNow, these modified Falcon 9s have already been salvaged from an earlier mission. SpaceX hopes to recover them once again after the Falcon Heavy launch.
The center core will power back up after separation, propelling the second stage toward its target orbit.
How big is it?
Falcon Heavy measures 230 ft tall, which is the equivalent of 40 average U.S. men standing on each other's shoulders. It measures 40 ft wide and has a mass of more than three million pounds.
Where will it go?
SpaceX has big plans for the Falcon Heavy. The rocket is designed to carry humans into space—to the moon and one day even to Mars. Musk has alluded to the Red Planet on social media, sharing a poster of a Martian spaceport on Twitter only this morning.
Musk wrote on December 1 last year: "Destination is Mars orbit." Unfortunately this doesn't mean Tuesday's test flight will send the rocket to the Red Planet. Instead, Falcon Heavy will orbit the Sun in an ellipse which takes it near to Mars, Syfy reports. It will spin around the Sun in the space between Earth and the Red Planet.
What will it carry?
The Falcon Heavy has an impressive payload capacity. It is designed to carry up to 140,000lbs into low Earth orbit, or 37,000lbs to Mars. That's more than ten fully-grown African elephants into low Earth orbit, and more than 35 grand pianos to Mars.
This time around, however, the craft will be loaded with Musk's own cherry red Tesla Roadster sports car. The car will play David Bowie's "Space Oddity", while the launch itself will be set to "Life on Mars," he tweeted.
Musk gave a whimsical reason for this very whimsical payload in response to comments on Twitter. He wrote: "I love the thought of a car drifting apparently endlessly through space and perhaps being discovered by an alien race millions of years in the future."
Will it actually take off?
There has been some speculation that the Falcon Heavy's engines will simply explode on launch, according to Ars Technica. Aerospace competitors have compared the super-powerful rocket to the Soviet N-1, a massive 30-engine rocket that failed to launch four times.
Musk himself has alluded to a spectacular launchpad explosion more than once. "Will be in deep space for a billion years or so if it doesn't blow up on ascent," he tweeted last December. The billionaire entrepreneur told last year's International Space Station Research and Development conference in Washington, D.C.: "Falcon Heavy requires the simultaneous ignition of 27 orbit-class engines," Musk said. "There's a lot that can go wrong there … I hope it makes it far enough away from the pad that it does not cause pad damage. I would consider even that a win, to be honest."
Where will it go next?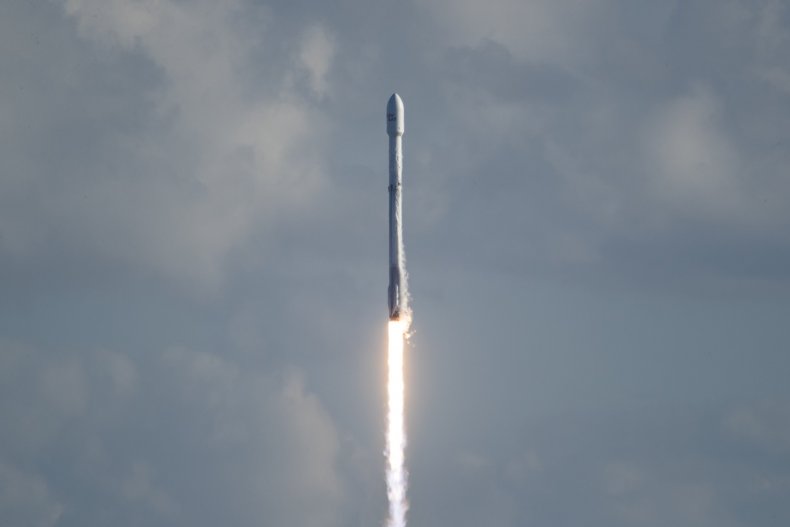 In the future, assuming it will have one, the rocket should carry more than just a sports car into space. Ars Technica reports the first commercial customer will be Saudi Arabian satellite company Arabsat. Falcon Heavy is set to fly its Arabsat 6A.
A succesful launch will represent a giant leap towards human spaceflight to Mars. And if it all goes wrong, Falcon Heavy - filled with kerosene and liquid oxygen propellants - will at least make for one incredible explosion.
This article has been updated to include more information from Elon Musk.