Elon Musk: SpaceX Falcon Heavy Rocket Set to Launch in a Week After Successful Test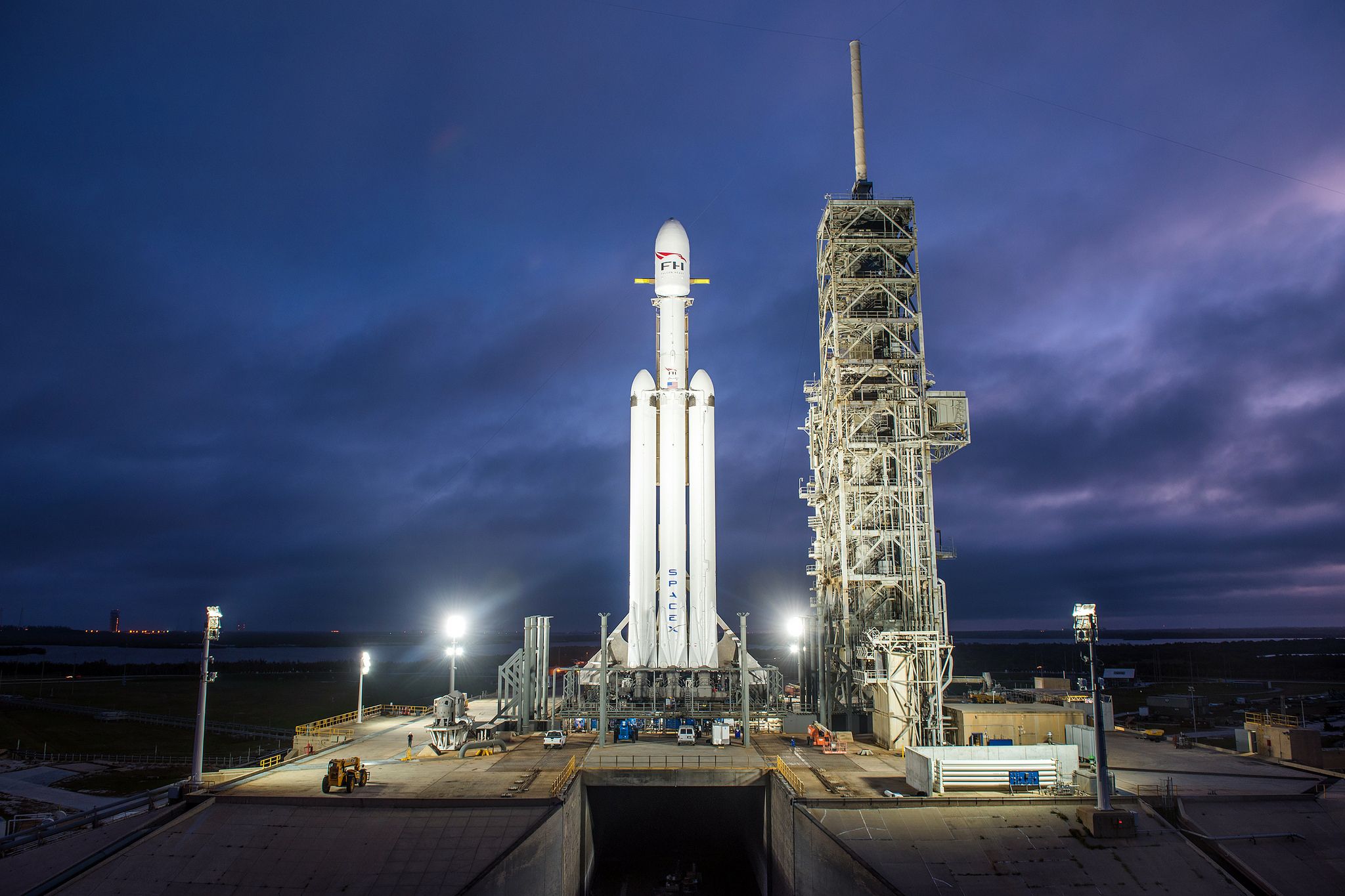 Elon Musk has declared the SpaceX Falcon Heavy rocket could launch as early as next week, following a successful static fire test. Falcon Heavy will be the most powerful operational rocket in the world, and might one day travel to Mars.
The company CEO tweeted Wednesday: "Falcon Heavy hold-down firing this morning was good. Generated quite a thunderhead of steam. Launching in a week or so."
Of course, the maiden voyage could still be delayed. Extreme weather and testing issues held back the recent ill-fated launch of a secret Zuma satellite by nearly two months. The U.S. Government shutdown had already put this latest Falcon Heavy test on hold.
The rocket fired all 27 engines for Wednesday's test. In comparison, the company's Falcon 9 rocket, used to launch Zuma and to deliver cargo to and from the International Space Station, only has nine engines. This vital test helps engineers prepare for the launch itself.
SpaceX shared a video of yesterday's vital test on Twitter, writing: "First static fire test of Falcon Heavy complete—one step closer to first test flight!"
The Falcon Heavy can carry one of the largest payloads in the history of space travel. It can take 140,660 pounds into low-Earth orbit. That's the biggest payload capacity since the Apollo lunar program's Saturn V rocket, which could take a mammoth 310,000 pounds. According to SpaceX, the Falcon Heavy could carry over 37,000 pounds to Mars.
Falcon Heavy's first passenger will be Musk's own cherry red Tesla roadster.
Even after this latest test, the success of the launch is far from certain. The maiden voyage could all end in a ball of flames. At last year's International Space Station Research and Development conference in Washington, D.C., Musk said: "I hope it makes it far enough away from the pad that it does not cause pad damage. I would consider even that a win, to be honest."