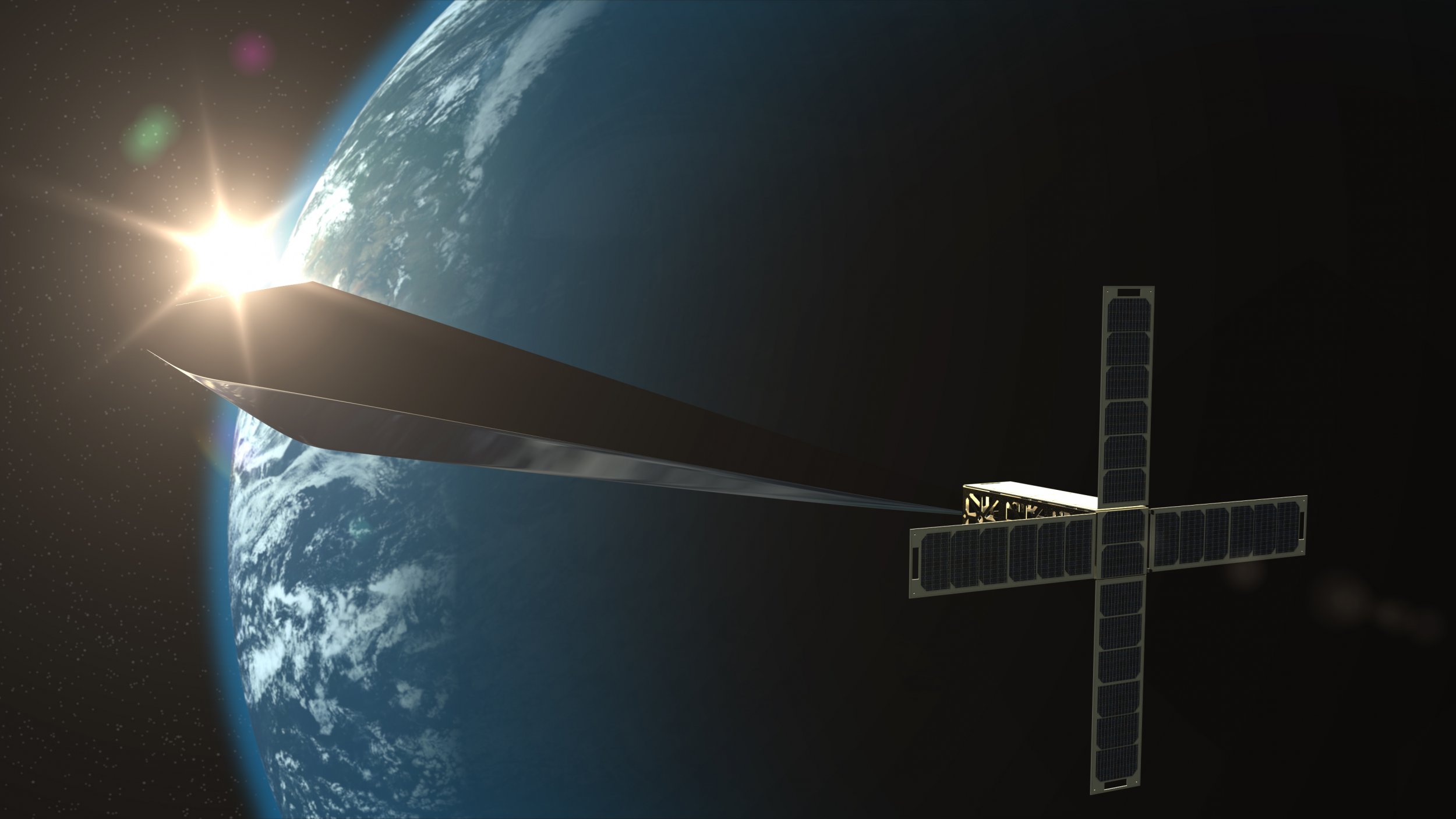 For two months, the night sky will also be an art museum. The Nevada Museum of Art and artist Trevor Paglen will be launching a 100-foot-long satellite into space in mid-2018, and people around the world will be able to see it for themselves whether they have a telescope or not. The heavens-bound artwork will launch on a rocket owned by Elon Musk's SpaceX company.
The sculpture, called "Orbital Reflector," is expected to orbit the Earth about once every 90 minutes. "At least in North America, we know that we'll be able to see it about four times in a night," Nevada Museum of Art communications director Amanda Horn told Newsweek. It will only be visible when the sun reflects off the balloon-like diamond for a few hours immediately after dusk and before dawn.
Eventually, the satellite, which is made by Global Western, will fall out of orbit and burn up in the atmosphere.
The most enduring legacy of the installation is likely to be found here on Earth—in the form of paperwork. The planet's orbit is cluttered with machinery, and Paglen had to make sure his work wouldn't conflict with communications satellites, for example. "Humans have created a ring of stuff around the Earth, not unlike the rings of Saturn, which is basically now a permanent part of the planet," he said. He also needed to get insurance policies and a North American Aerospace Defense Command (NORAD) tracking number—yes, the agency that "tracks Santa" every Christmas now tracks orbiting art.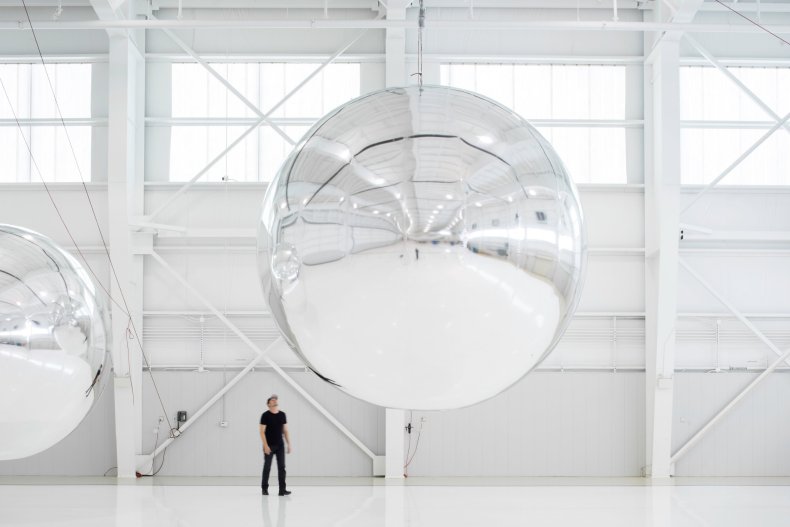 If you don't feel like squinting at the sky for a few hours each night to look for its reflection, there's an app for that. Thanks to that NORAD tracking number, a free smartphone application, Star Walk 2, will be able to tell people when to look for the satellite passing. This is Paglen's second celestial installation, but the first one that's meant to be ephemeral. Previously, he launched "The Last Pictures," a collection of 100 pictures intended to represent human history, on a geostationary satellite in 2012.
Paglen compared his project to the artistic traditions of Tibetan mandalas—which are often sandpainting sculptures meant to be destroyed after they are completed—and earthworks sculptures, or art made from the land itself.
"It's a certain kind of public art," he said.