A video has emerged purporting to show a train of SpaceX Starlink satellites moving across the night sky above Europe.
Twitter user Astrit Spanca posted the clip—reportedly captured from the southeastern European country of Kosovo on Sunday—in which the satellites can be seen as several tiny white dots lined up in a row.
Several social media users in other parts of Europe also reported seeing a train of Starlink satellites moving in the sky above their homes on Sunday.
"Just saw, for the first time, a train of @SpaceX #Starlink satellites cross in orbit above Amsterdam. It was a bit surreal to see them pass by," wrote Twitter user Arnold van Sabben.
Meanwhile, YouTube user Danny Clayton said: "In the U.K. right now—can see a long train of lights moving (mostly) uniformally across the sky. Looks a little eerie!"
On April 13, an astronaut aboard the International Space Station even managed to snap a photo of a Starlink satellite train from an altitude of around 230 nautical miles.
Starlink is a project that involves sending thousands of mass-produced satellites into orbit with the aim of providing high-speed internet coverage across the globe, even to areas where access has traditionally been unreliable, expensive, or completely unavailable, according to the company.
To date, Elon Musk's firm have already launched more than 300 individual satellites into orbit in batches of 60, with the deployment of more than 1,500 more planned in the near future to provide a near-goal service by 2021 or 2022, Spaceflight Now reported.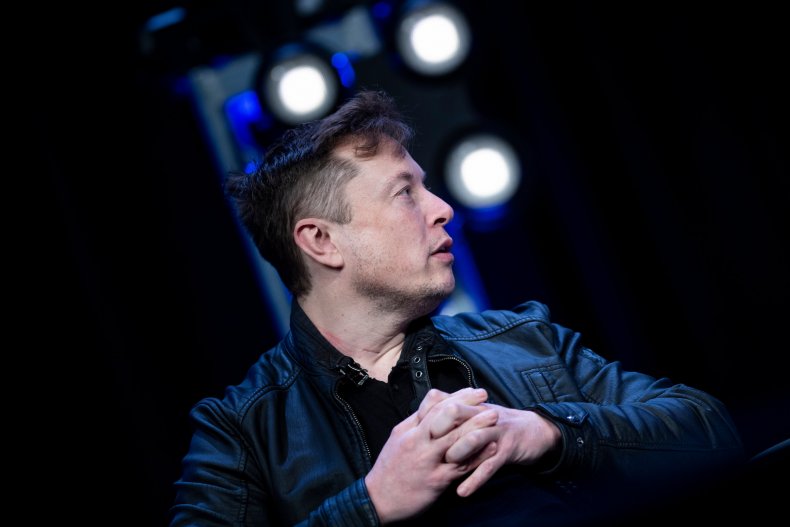 The next batch of Starlink satellites is set for launch from Cape Canaveral in Florida on April 23, despite ongoing disruption resulting from the COVID-19 pandemic. In total, SpaceX has received regulatory approval to operate nearly 12,000 satellites from space for the purposes of providing internet connectivity.
However, several experts have criticized the project because of its potential to create large amounts of space debris and affect astronomical observations, while also having an impact on the view of the night sky.
"Starlink is a crime against humanity; it robs us of the skies of our ancestors to every corner of the earth," Travis Longcore, a light pollution expert from UCLA, wrote on Twitter in March.
In addition, recent research conducted by scientists from the European Southern Observatory found that planned satellite mega-constellations from the likes of SpaceX and other companies could have a severe impact on wide-field surveys conducted with large telescopes, although the astronomers caution that more investigations need to be conducted.
"Satellites used to be a minor nuisance. They were few, so a satellite crossing our field of view was rare. As their number increases, satellites will become a component of light pollution, just like street lights," Olivier Hainaut, one of the authors of the research, told Newsweek at the time. "We have been able to escape light pollution by setting our telescopes in the middle of the desert. We won't be able to escape satellites."