Elon Musk Supports Kanye West Running for President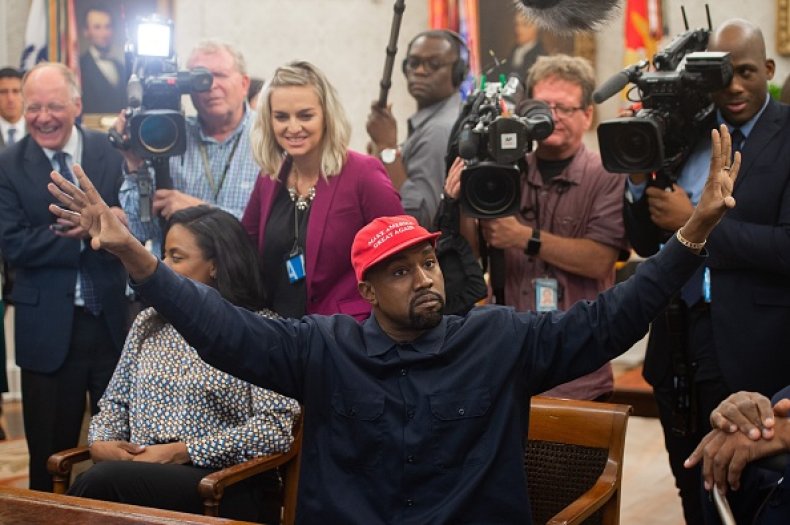 Elon Musk said something on social media on the Fourth of July that some might say is out of this world, and it has nothing to do with his SpaceX company. Musk said he would support Kanye West for President of the United States, if he actually ran. The part that's unclear is whether or not the campaign is for 2020 or 2024.
West sent a message across Twitter on Saturday that simply read:
"We must now realize the promise of America by trusting God, unifying our vision and building our future. I am running for president of the United States!"
It was followed by an emoji of an American flag and hashtag that said "2020VISION."
Musk didn't take long to reply on the tweet, saying he would support West.
"@kanyewest You have my full support!" Musk wrote.
West has cozied up to Trump over the last few years, and it's hardly likely he could win a Republican nomination over Trump, who secured enough delegates already to run for reelection as the Republican incumbent. Then again, the tweet by West was somewhat ambiguous as it read "2020 Vision" after the rapper has said in the past he would like to run for president in 2024.
West has often been seen wearing Trump's signature, red "Make America Great Again" ball cap while repeatedly voicing his support for Trump.
An NBC report this year shows that West planned to vote for Trump, saying "Both my parents were freedom fighters, and they used to drink from fountains they were told they couldn't drink from, and they used to sit in restaurants where they were told they couldn't eat from. They didn't fight for me to be told by white people which white person I can vote on."
West has bashed former President Barack Obama in the past, saying he had better real estate deals under Trump, and West attacked the ongoing Chicago murders.
"Obama was in office for eight years and nothing in Chicago changed," West tweeted in April of 2018.
"I buy real estate. It's better now than when Obama was in office," West said in a previous GQ story. "They don't teach you in school about buying property. They teach you how to become somebody's property."
With Saturday night's tweet, West rang up 15,000 comments and 200,000 likes in just one hour, which follows the line of what Trump can also accomplish by hitting "Tweet."
Trump is on course to face presumed Democratic presidential nominee Joe Biden, who was the vice president all eight years in the Obama administration.