By nearly hitting a much-anticipated Model 3 production target this weekend, Tesla has become a "real car company"—according to billionaire chief executive Elon Musk.
The goal set by the company, which comes in the final days of Tesla's second financial quarter, was to produce 5,000 vehicles a week. And while it was technically a few hours past the midnight deadline set by Musk, the California factory—where the assembly line for the battery-powered sedan is based—pushed out the 5,000th Model 3 at around 5 a.m. PDT on Sunday, Reuters reported.
Last month, Musk confirmed that a new general assembly line had been built to help reach the production target, describing it on Twitter as a "giant tent" and later teasing images of machinery and parts. According to Bloomberg, the last-minute facility is about the size of two football fields.
In an email to staff Sunday, Musk noted that Tesla's Model S and Model X cars had also met their production targets, bringing the combined total of finished electric vehicles to 7,000 in a single week.
Musk said the company may be able to make 6,000 Model 3s next month.
The technologist wrote: "We did it!! What an incredible job by an amazing team. Couldn't be more proud to work with you. It is an honor. The level of dedication and creativity was mind-blowing."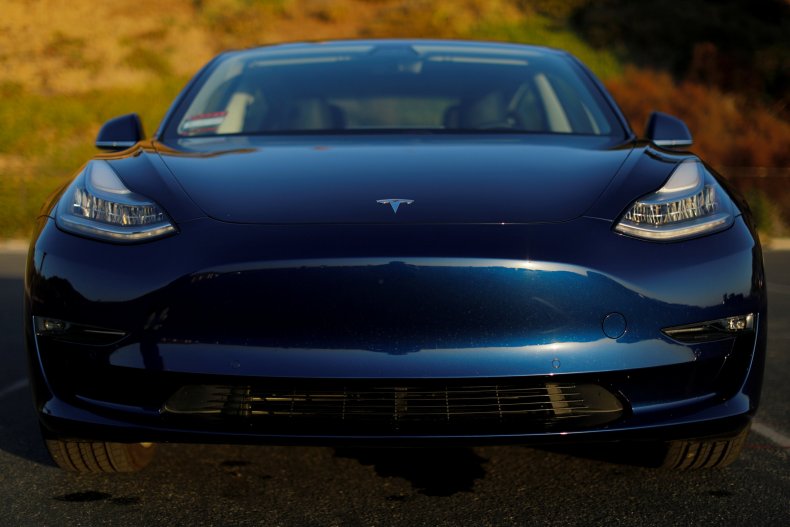 "We either found a way or, by will and inventiveness, created entirely new solutions that were thought impossible," he continued. "Intense in tents. Transporting entire production lines across the world in massive cargo planes. Whatever. It worked. Not only did we factory gate over 5000 Model 3's, but we also achieved the S & X production target for a combined 7000 vehicle week!"
Musk added: "What's more, with the widespread productivity gains throughout Tesla and the new production lines spooling up, we are on track to reach 6K/week for Model 3 next month.
"I think we just became a real car company... thank you for your hard work and dedication."
According to Reuters, multiple workers revealed that some Tesla staff had recently been shifted from other departments to help boost Model 3 productivity.
Tesla has received around 450,000 Model 3 reservations but the cheapest version of the car, priced at $35,000, is not yet available to customers. The challenge now is maintaining productivity.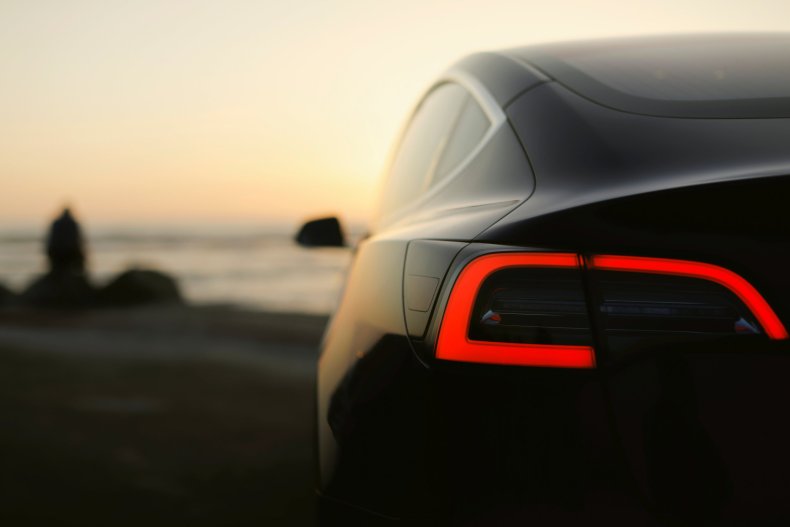 In February last year, Tesla said in its financial results that it would "steadily ramp production to exceed 5,000 [Model 3] vehicles per week at some point in the fourth quarter and 10,000 vehicles per week at some point in 2018." But it faced multiple delays, including over the use of robotic technology.
"Excessive automation at Tesla was a mistake," Musk tweeted in April this year, acknowledging some of the company's production line issues. "To be precise, my mistake. Humans are underrated."
In financial reports that same month, Tesla reasserted its pledge of 5,000 Model 3 units per week.
In June this year, Musk confirmed "difficult but necessary" layoffs were taking place at Tesla in an attempt to boost profits. The company has never made an annual profit since its July 2003 launch.
But the CEO stressed that Model 3 assembly would not be impacted. "We have made the difficult decision to let go of approximately 9 percent of our colleagues across the company" Musk wrote. "These cuts were almost entirely made from our salaried population and no production associates were included, so this will not affect our ability to reach Model 3 production targets in the coming months."