Tesla Plant to Shut for Emergency Production Boost: Report
Tech billionaire Elon Musk's Tesla electric car plant in Germany will shut for two weeks while engineers work out why production there is so slow, according to a news report.
German daily Bild reports that the Tesla's Model Y production line will come to a complete standstill as of Monday.
Engineers are to study and rearrange the factory floor in a bid to smooth out logjams in the manufacturing process.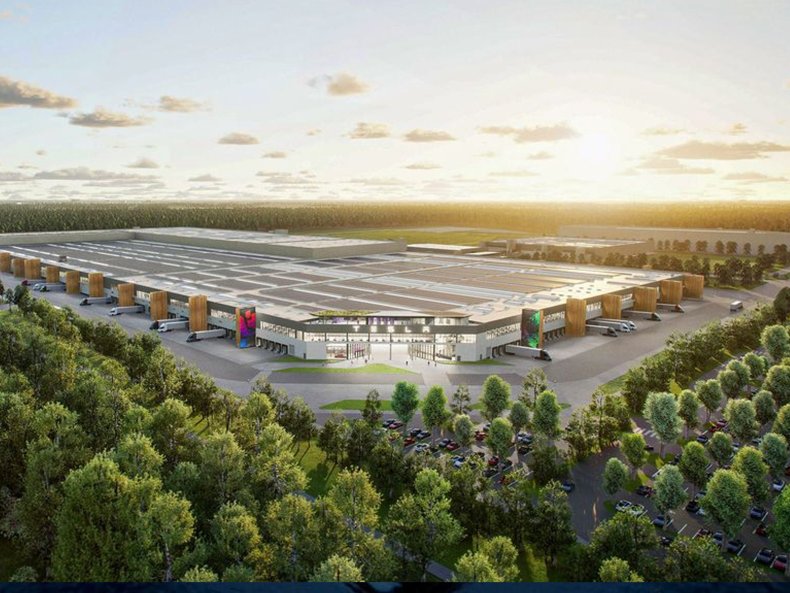 Musk hoped for 500,000 cars a year to roll off the line at the 741-acre plant in Gruenheide, Brandenburg state, when it opened in March, but according to Bild, its weekly output is 1,000 cars a week, just 10 percent of the original target.
Employees will work in three shifts instead of two after the two-week revamp, according to the newspaper.
It is also understood that Tesla will concentrate on manufacturing the electric motors of its cars in an adjacent construction hall, instead of importing them from its gigafactory in Shanghai.
Tesla's Model Y is a five-door midsize SUV and has quickly become one of the most popular e-cars in the world. Prices start at around $65,000.
It has also emerged that Tesla is experiencing considerable difficulties finding qualified staff.
Joerg Steinbach, economy minister of Brandenburg state, says Tesla is hiring between 400 and 500 new employees every month.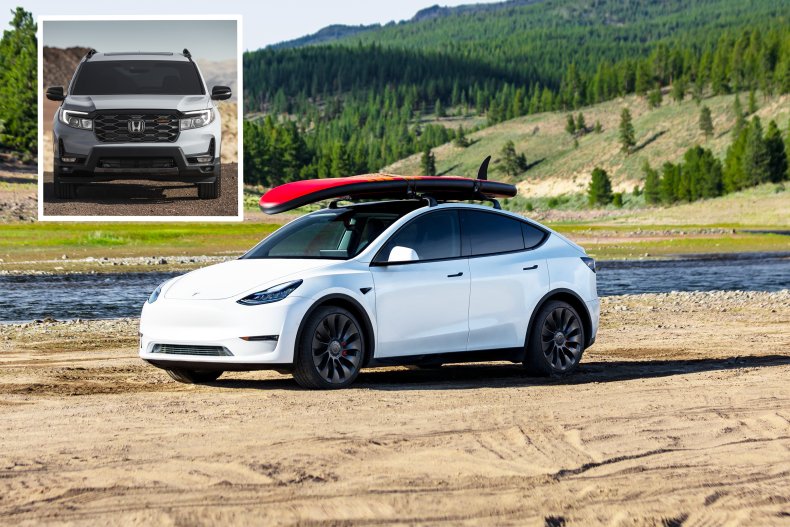 Bild claims that Tesla might have to scrap its plans to launch a battery cell production line by the end of this year if the company fails to hire an even bigger workforce.
Tesla intends to have a workforce of 9,000 at the Gruenheide plant in half a year, according to the newspaper.
Plans to expand the factory located 20 miles southeast of Berlin are reportedly on hold as the local council refuses to give the green light.
The $5.5 billion factory opened in March of this year after receiving a last-minute environmental permit from the federal authorities.
German Chancellor Olaf Scholz and Musk attended the opening ceremony.
The Canadian-American entrepreneur said: "Thank you, Brandenburg, thank you, Gruenheide, thank you, Germany."
Musk added: "With solar power, wind energy and storage, we ensure sustainability. Believe in the future!"
Scholz announced: "This is a sign of progress happening in Germany. Electronic mobility is the technology of the future."
The construction of the factory has outraged environment protection organizations as dozens of acres were deforested.
Reports that the Tesla plant might need as much water as a town of 40,000 residents sparked further controversy and concerns among local residents about potential water supply shortages.
This story was provided to Newsweek by Zenger News.