Elon Musk Says He Sends Half His Tweets from the Toilet: 'It Gives Me Solace'
He may have shelled out billions in pursuing his dream to explore space, but Elon Musk has suggested he is never happier than when communicating while spending a penny.
The richest man on Earth with an eye on Mars may want to breach the world's atmosphere, but he may have also pierced the realm of 'too much information' in revealing where he shares some of his thoughts.
"At least 50% of my tweets were made on a porcelain throne," tweeted the SpaceX and Tesla founder on Monday as he got down to basics, suggesting he likes a private place to reveal his public musings.
"It gives me solace," he said in a follow-up tweet, which mercifully spared his 64.5 million followers of any further details.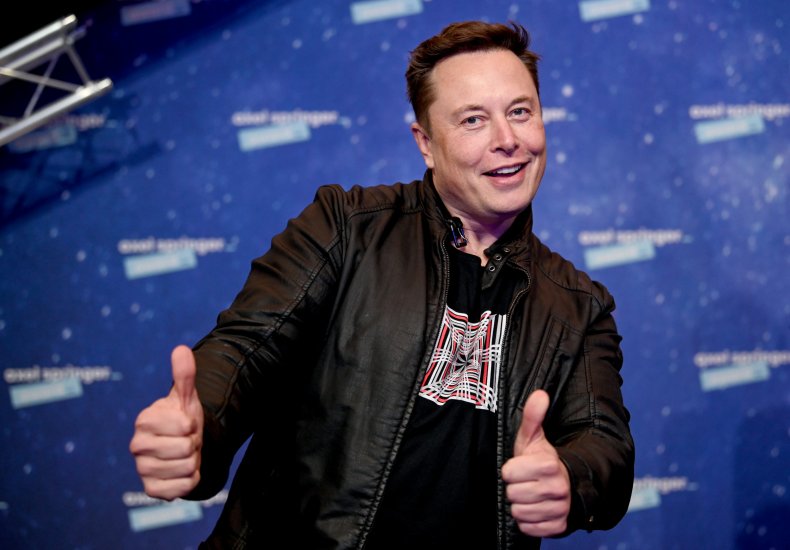 He also tweeted "Model S Plaid is sick!!!" in referring to the updated version of Tesla's Model S. With an estimated range of 390 miles and likely to launch in China in March 2022, Musk has described it as the "quickest production car ever made of any kind."
A study this week of more than 1,000 Americans by the games website Solitaired found that 90 percent regularly used the phone when using the bathroom.
Some three-quarters of respondents (75 percent) said the gadgets distracted them to such an extent, that they spent more time than initially intended, the survey found.
In a follow-up tweet on Monday, Musk added, "I aspire to comedy" suggesting that some of his messages that day should not be taken too seriously.
But plenty of people do. A renowned influencer, Musk's tweets—wherever their origin—have a significant impact, especially in cryptocurrency markets where he has sent the price of Bitcoin, Dogecoin and Shiba Inu surging and plunging.
When he changed his Twitter profile bio to simply the hashtag #bitcoin, the cryptocurrency's price temporarily rose by more than 20 percent.
Meanwhile, he only had to tweet about "kinda liking Etsy" for the e-commerce platform's stock to surge, which also happened with GameStop. His one-word tweet, "Gamestonk!" on January 26 this year was retweeted 34,000 times and liked by nearly a quarter of a million people.
This month, Musk asked his Twitter followers if he should sell 10 percent of his shares in Tesa. More than half (58 percent) agreed with him and two days after the poll, the company's shares dipped by 16 percent before going up again.
Musk ended up selling around $5bn worth of shares in the electric carmaker.