Elon Musk Trolls Jeff Bezos After Surpassing Him As World's Richest Person
Tesla CEO Elon Musk surpassed Amazon founder Jeff Bezos to become the world's richest person on Monday, and he said he'll commemorate the occasion by sending his rival a couple of tokens to remind him he's now in second place.
"I'm sending a giant statue of the digit '2' to Jeffrey B., along with a silver medal," Musk told Forbes in an email.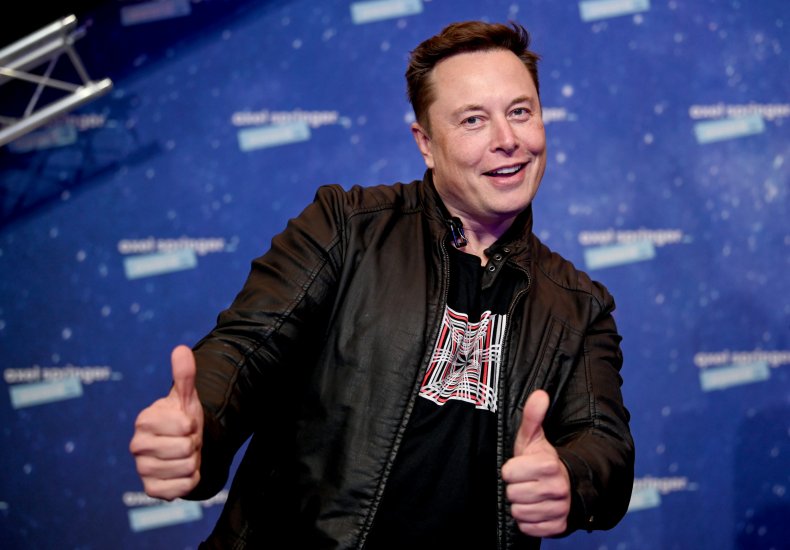 Forbes reported Musk regained his spot on top of its list of the richest people in the world on Monday. While doing so, he also became the third person to ever be worth $200 billion.
The two billionaires have swapped places for the title of the world's wealthiest person for months as their stocks have fluctuated. According to Bloomberg's billionaires' index, Musk is currently worth $213 billion, compared to Bezos' fortune of $197 billion.
Whereas Musk added more than $43 billion to his net worth since the begging of 2021, Bezos accumulated less than $7 billion this year. On July 5, Bezos also stepped down as Amazon CEO to take the role of executive chairman for the company.
Before Musk briefly displaced him as the richest person in the world in January, Bezos had held the title since 2017. In 2018, Bezos became the world's richest man in recent history with a net worth above $150 billion, and he became the first person to have a net worth over $200 billion in August of 2020.
Musk and Bezos have also recently taken their competition beyond Earth's limits. With their respective space ventures, Bezos beat out Musk when he flew on a craft from his company Blue Origin to suborbital space on a ten-minute journey in July. (British billionaire Richard Branson beat Bezos into space by mere weeks with his own rocket trip.)
Musk's SpaceX brought four civilians to space for three days in the first mission of its kind in September, though Musk was not on the interstellar flight. However, Musk announced his private SpaceX company before Bezos launched Blue Origin. In April of 2019, Musk called Bezos a "copycat" on Twitter when Amazon announced it would compete with SpaceX with internet-beaming satellites.
Musk again called Bezos a "copycat" in June of 2020 when Amazon bought car company Zoox.
While Musk has directly insulted Bezos on social media, the Amazon founder has been litigious in their rivalry. After NASA awarded a $2.9 billion contract to SpaceX in April, Blue Origin filed a lawsuit that alleged awarding the contract to Musk was unfair.
"If lobbying [and] lawyers could get [you] to orbit, Bezos would be on Pluto [right now]," Musk tweeted about the suit.
Amazon also filed with the Federal Communications Commission against SpaceX, arguing Musk ignored government-imposed rules regarding his plan of starting a satellite internet business.
Musk remarked again on Twitter, saying Bezos "retired in order to pursue a full-time job filing lawsuits against SpaceX."
However, there have been rare moments of pleasantries between the two regarding their space ambitions. Musk wished Bezos good luck on Twitter ahead of Blue Origin's July launch, and Bezos returned the kind words after SpaceX's journey two weeks ago, tweeting: "Another step toward a future where space is accessible to all of us."