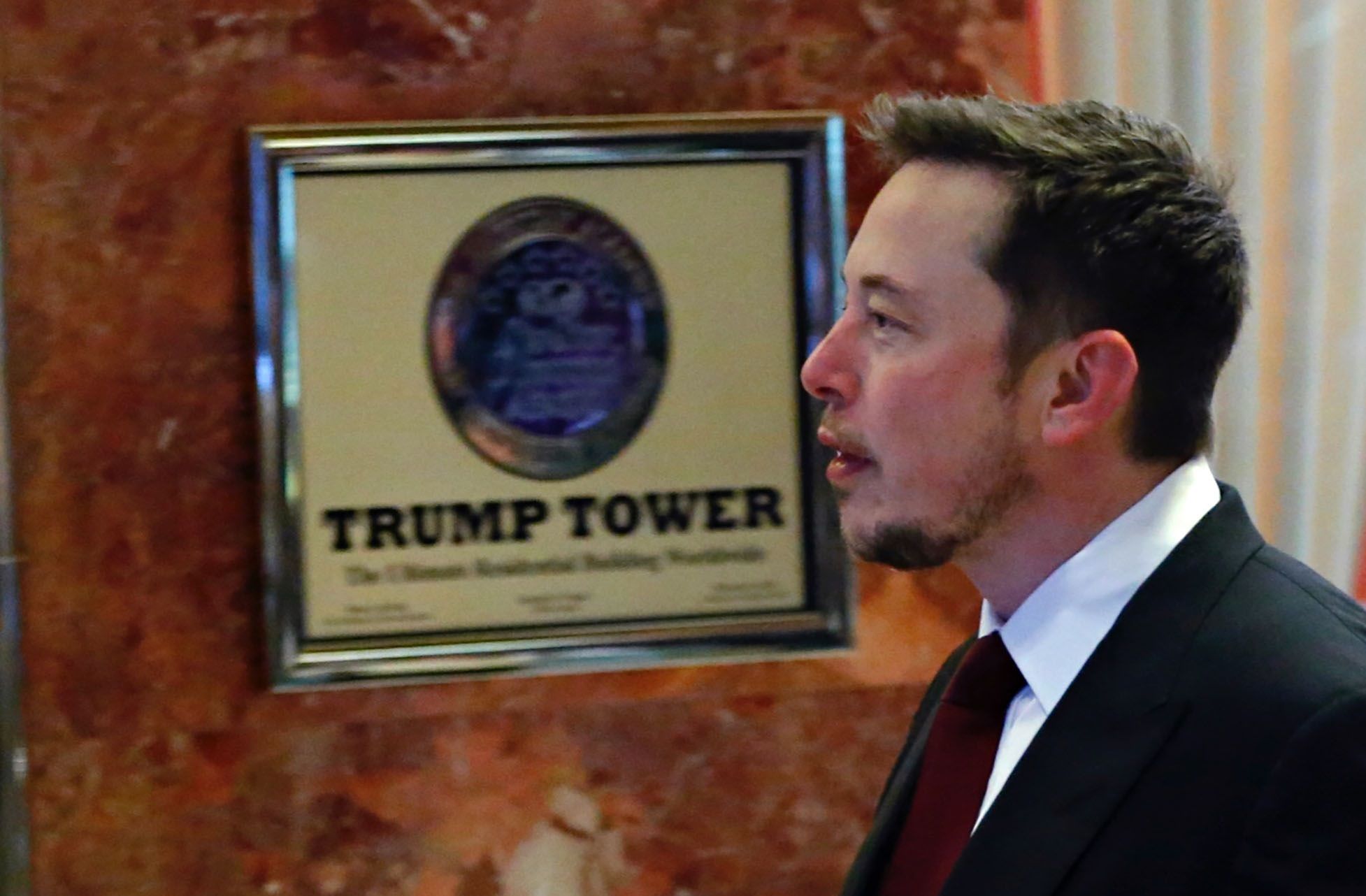 Tesla CEO Elon Musk has defended his decision to remain as an adviser to Donald Trump, saying he will use the role to push forward his goal of making humanity a multi-planetary civilization.
Trump named Musk as part of a business advisory team for his administration, as well as a member of his Manufacturing Jobs Initiative. A series of controversial executive orders, including the denial of U.S. entry to citizens of seven predominantly-Muslim countries, led to calls for Musk and other members to distance themselves from the administration.
In response, Uber CEO Travis Kalanick said he was quitting the advisory council. Musk, however, posted a statement on Twitter saying he would remain.
"In December, I agreed to join the Presidential Advisory Forum to provide feedback on issues that I think are important for our country and the world," Musk said in a statement posted on Twitter.
"Advisory councils simply provide advice and attending does not mean that I agree with actions by the Administration. My goals are to accelerate the world's transition to sustainable energy and to help make humanity a multi-planet civilization, a consequence of which will be the creation of hundreds of thousands of jobs and a more inspiring future for all."
Musk has faced criticism from Tesla customers, with some taking to Twitter to announce they have cancelled reservations for the company's Model 3 electric car.
The billionaire founder of SpaceX has previously described himself as a " voice of reason " to Trump and was openly critical of Trump's immigration ban.
Defending his decision to attend the next meeting of the advisory board, Musk said: "I and others will express our objections to the recent executive order and offer suggestions to change the policy.
He concluded: "I understand the perspective of those who object to my attending this meeting, but I believe at this time that engaging on critical issues will on balance serve the greater good."